---
If you have small scooters and can walk a few steps, I would suggest taking the ferry across. Please refer to post #27 on this thread for all the details.
http://boards.cruisecritic.com/showthread.php?t=1262694&highlight=ferry+atlantis
As you come out of the terminal, just veer to the right (toward the Straw Market), The ferry is right at the end of the terminal area.
Accessible Bahamas does provide transportation, but I do not know anything about them.
http://accessiblebahamas.com/index.html
Betty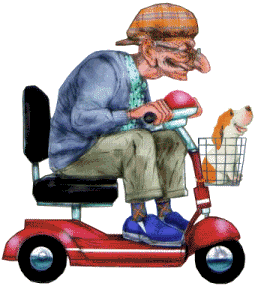 __________________
Future cruises:
Enchantment OTS 1/17 (Bahamas); Navigator OTS 1/17 (Western Caribbean); Navigator OTS 1/17 (Caribbean); Eurodam 1/17 (Caribbean); Getaway 2/17 (Caribbean)
Past cruises:
Splendour OTS (Med) 11/01, Voyager OTS (Caribbean) 11/02, Majesty OTS (Bahamas) 1/03, Nordic Empress (Caribbean) 3/03, Noordam (Baltic) 7/03, Horizon (W Caribbean) 12/03, Horizon (E Caribbean) 2/04, Jasmine (Nile) 5/04, Empress OTS (S Caribbean) 12/04, Opera (E Med) 4/05, Maasdam (St Lawrence) 6/05, Sapphire Princess (Mexico) 12/05, Regal Princess (Amazon) 4/06, Rotterdam (Black Sea) 10/06, Rotterdam (Med) 10/06, Sun Princess (Caribbean) 1/07, Magica (TA) 5/07, Island Princess (Panama Canal east) 10/07, Mercury (So Pacific) 3/08 , Mercury (Hawaii) 3/08, Century (W Med) 11/08; Legend OTS (Asia) 4/09; Legend OTS (Asia) 5/09; Legend OTS (Mid East) 5/09; Rotterdam (Baltic) 8/09; Volendam (Japan) 10/09; Poesia (Caribbean) 1/10; Summit (Bermuda) 5/10; Concordia (W Med) 10/10; Century (TA) 10/10; Oasis OTS (W. Caribbean) 9/11; Carnival Valor (E. Caribbean) 9/11; Carnival Valor (W. Caribbean) 9/11; NCL Sky (Bahamas) 9/11; Majesty OTS (Bahamas) 9/11; Carnival Imagination (W. Caribbean)10/11; NCL Spirit (W. Caribbean) 10/11; Maasdam (Atlantic Coast/St. Lawrence) 4/12; NCL Jade (Med/Holy Land) 2/13; Infinity 10/13 (Western Europe); Liberty OTS 10/13 (Transatlantic); Maasdam 1/14 (S Caribbean), NCL Gem 9/14(Bahamas); Carnival Splendor 9/14 (New England); Carnival Pride 9/14 (Bahamas); Carnival Paradise 10/14 (Caribbean); NCL Star 10/14 (Panama Canal west); Equinox 1/15 (Caribbean); Constellation 2/15 (Caribbean);Serenade OTS 1/16 (Eastern Caribbean); Serenade OTS 1/16 (East/Southern Caribbean); Serenade OTS 4/16 (Transatlantic); Serenade OTS 5/16 (Norway)