Posted October 24th, 2013, 12:19 PM
Hello CC Family and greetings from Retirement Land!!

Just reporting that retirement is wonderful, especially since we can cruise any time we want!! This is the first cruise that we have been able to take during non school vacation time.......what a pleasure!!

We are Jane and John from North Carolina.....Diamond Plus C & A members and CC members since 2004. Since we are both retired now.....we are watching the prices on some cruises and taking advantage of the price drops, and that's exactly what we did for this cruise. We can easily drive to quite a few ports, so we keep our eye on many cruises. We snagged a really nice deal on this cruise and since it was out of Bayonne, we checked to see if John's sister and her husband, who live in NJ, could go with us. And what do you know.......they said yes!!!

So we were off to visit an old friend of ours......

The

Explorer

of the

Seas

.

It has been a few years since we have seen her, having cruised on her several times previously. We especially enjoyed the old two week Christmas/New Year's cruises that she did. Those were the best!

We set out on Friday, October 11th to drive from North Carolina to New Jersey. It was a miserable drive with lots of rain and - as usual- horrific traffic around DC and Baltimore. But 10 hours later.....we were at our destination.....Mays Landing, NJ.....at the home of John's sister, Janet and her husband, Gene.

We had a nice visit with family on Saturday, then it was on to the cruise Sunday morning! We left South Jersey a little after 8 and arrived at the cruise port at around 10:30 or so. All the bad weather had cleared out.....it was a nice day. We parked there at the port (outrageously expensive @ $19.99/day) but we split the cost and had handicapped parking......so all was good. Here we got our first look at the Old Girl and she looked good!
Luggage drop off was very easy and quick! We dropped the luggage off first and then parked. Next we walked to the entrance and to the Priority line. Check in was very fast and efficient. In all our sailings from this port, this was by far, the easiest and most organized I've ever seen!
We had our picture made: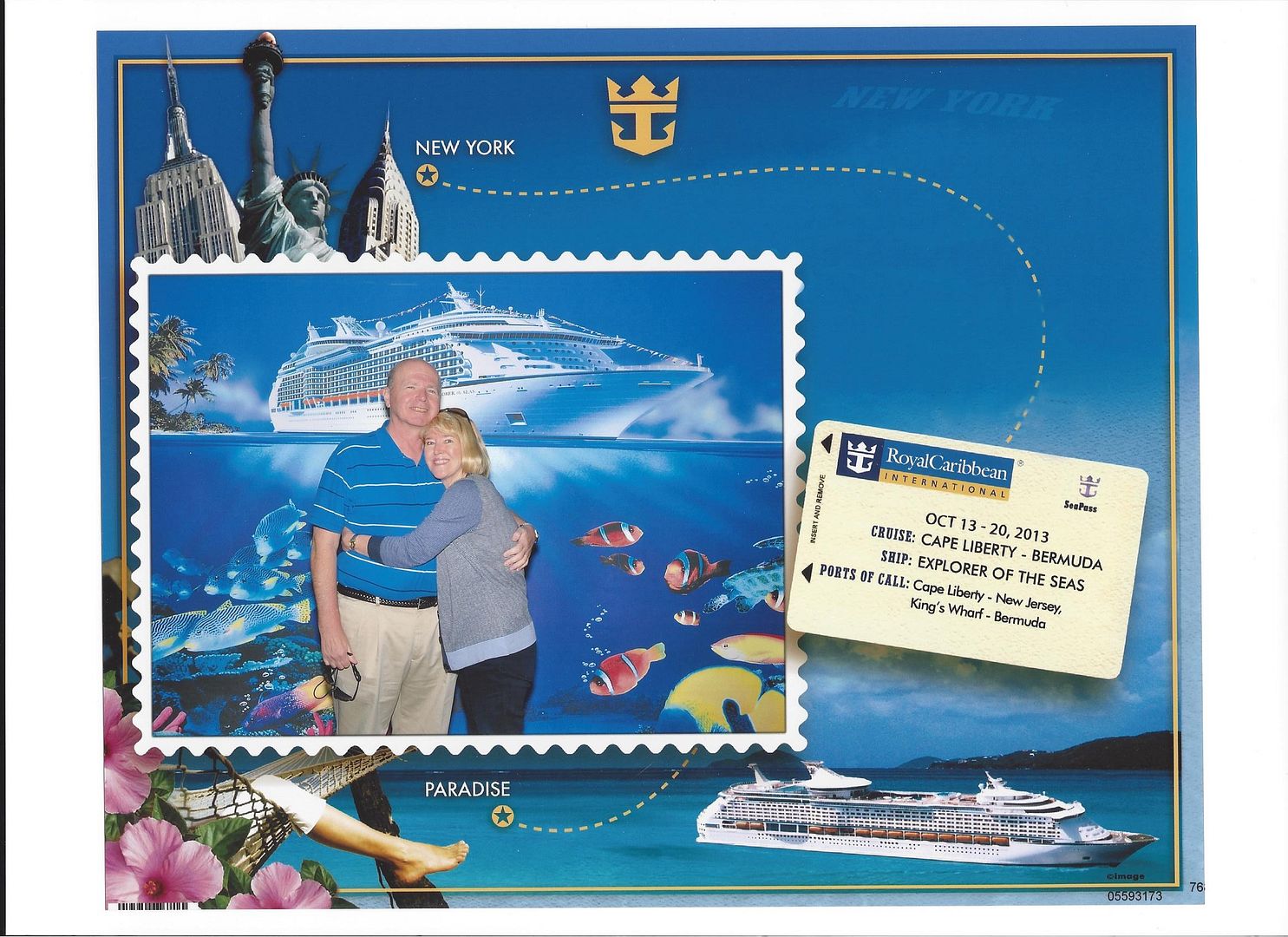 Then we sat in the priority area to wait for the shuttles.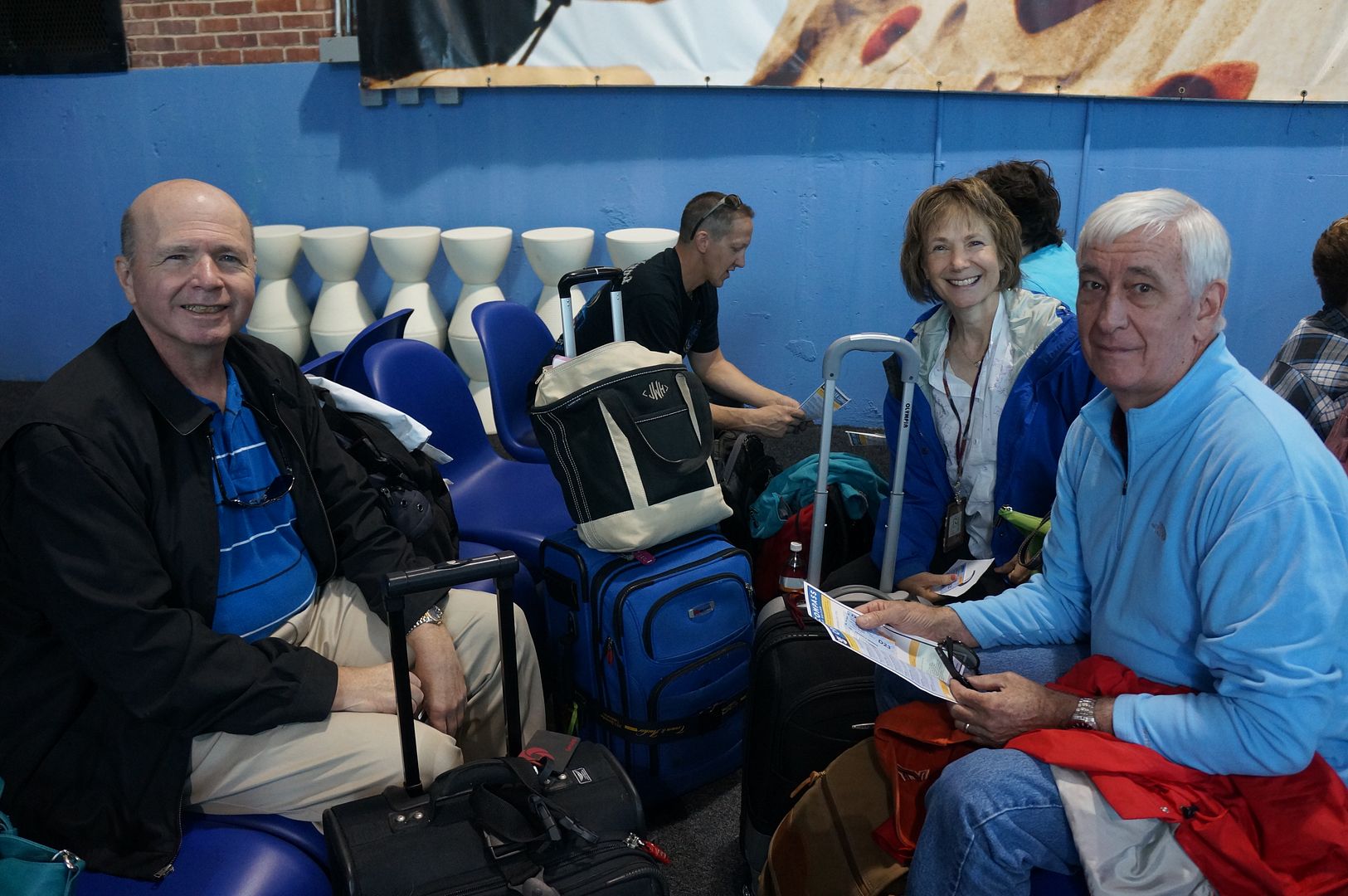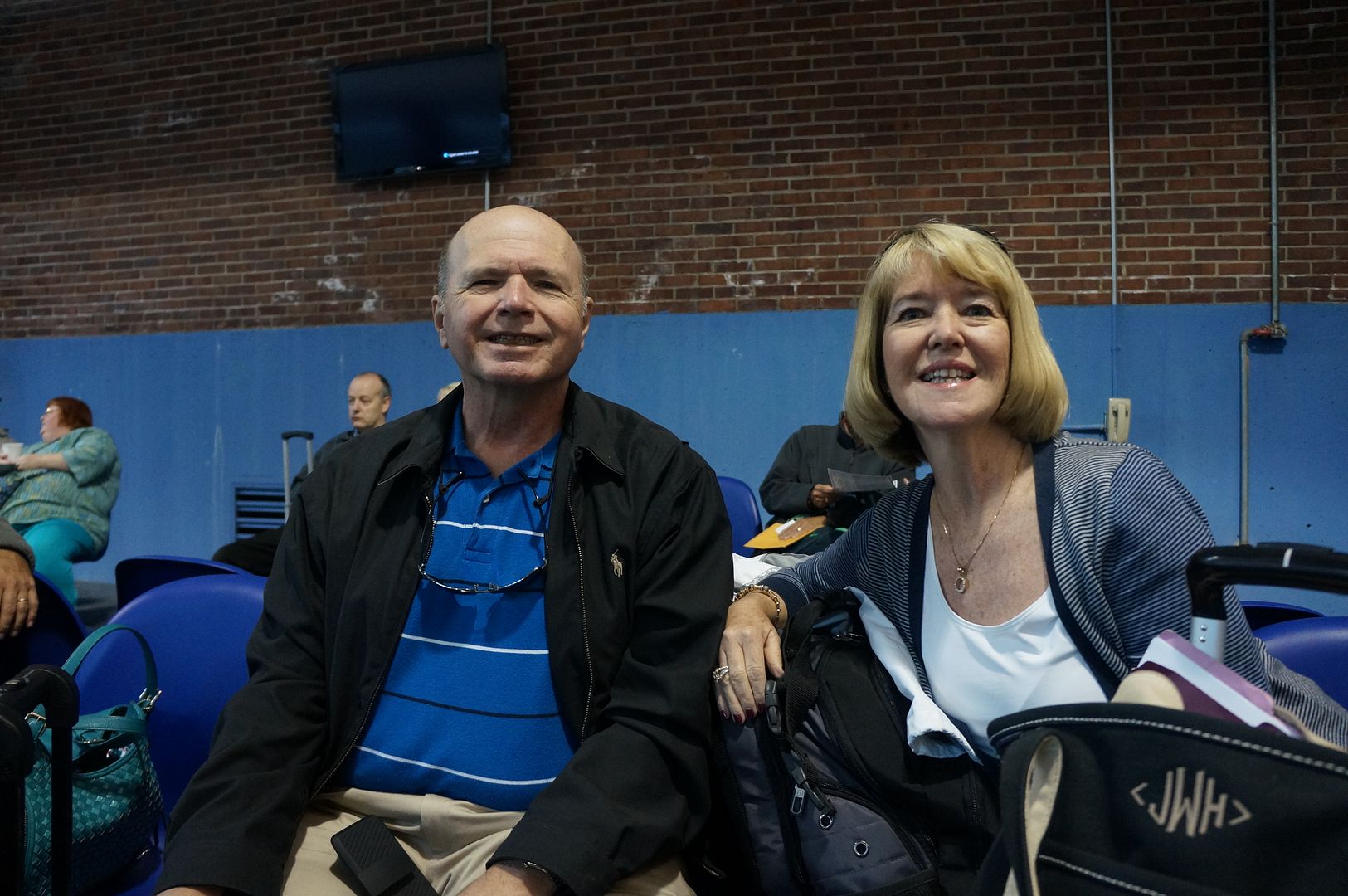 We didn't have to wait too long. They began loading the shuttles at 11:30 and we were on # 3.
After we got on board.....we parked ourselves in the Champagne Bar. Cabins were not available until 1:30. The Windjammer is usually a zoo at this time, so we prefer to go later. We made ourselves comfortable and got some coffee and snacks at the Café Promenade.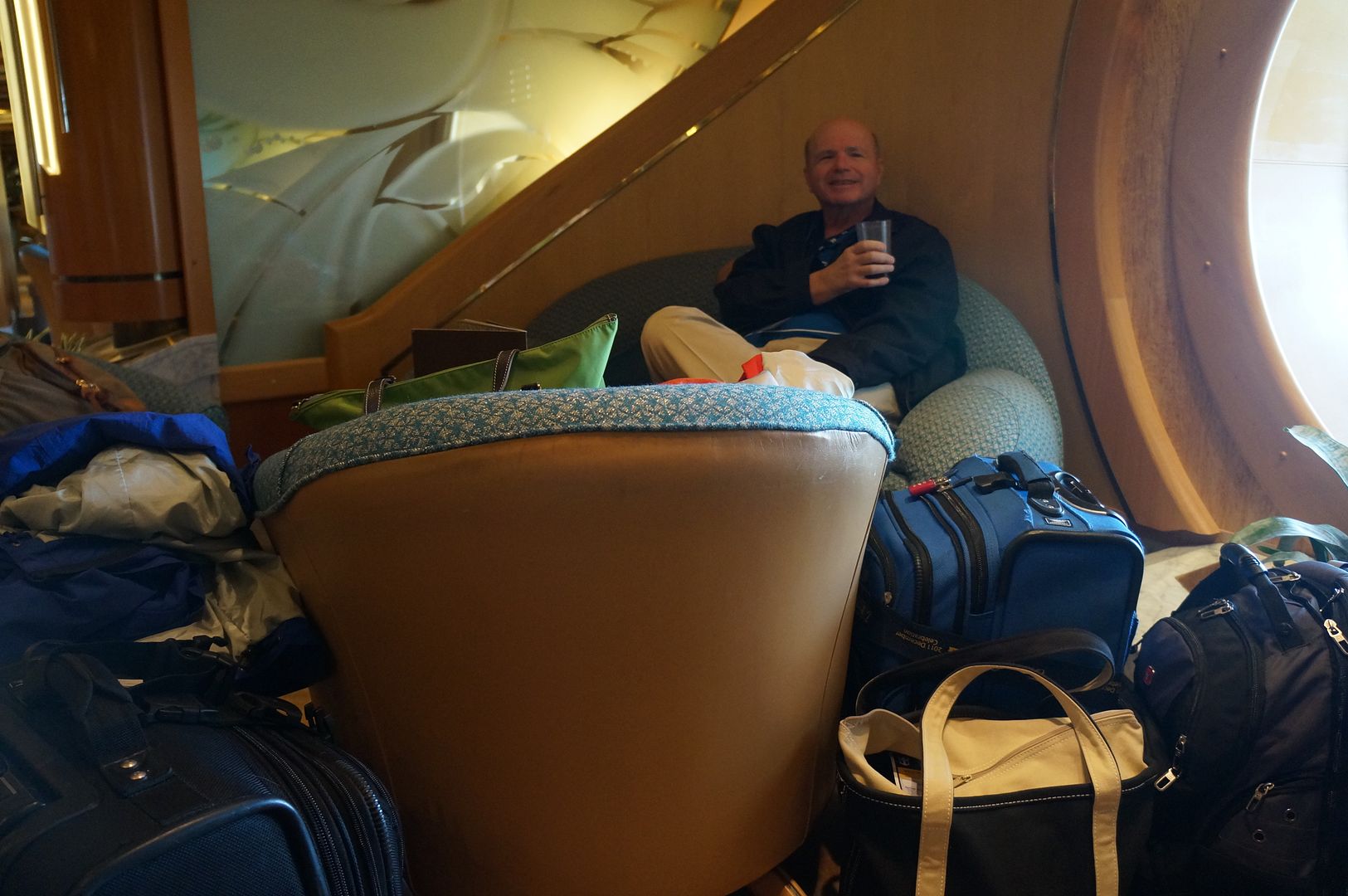 Janet and I went up to Portofino and made our reservations for dinner tonight. Gotta love that 2 for 1! Then we went down to the MTD desk to make reservations for the rest of the week. They were every efficient and accommodating there and we got our preferred time of 8:15 for the rest of the week.
Expand Signature
Collapse Signature
Jane

*******************************************