Posted June 16th, 2010, 09:26 AM
Let me preface this by saying we had an AMAZING time and our experiences far exceeded our expectations. I will try to dispel some myths and verify some truths for everyone.
My writing style is basically how I speak so there will be some tense shifts and perhaps some improper grammar as well. Our pictures will include us experiencing our fun which I haven't really seen too much on here but some things will make better sense that way.
Just so you know who you are looking at; we are Andrew and Nancy together (not married) for 6 years now. He is 40 and I am 36 years old. I have two teenaged boys who haven't been cruising yet. Once they behave maybe they can join us.
Ok now, sit back and grab your popcorn…put that tomato juice down and enjoy this flashback of our most recent cruise.
Embarkation:
Since we live in Charleston the decision was made to take a cab from my apartment in the West Ashley area. This is me...waiting for the cab.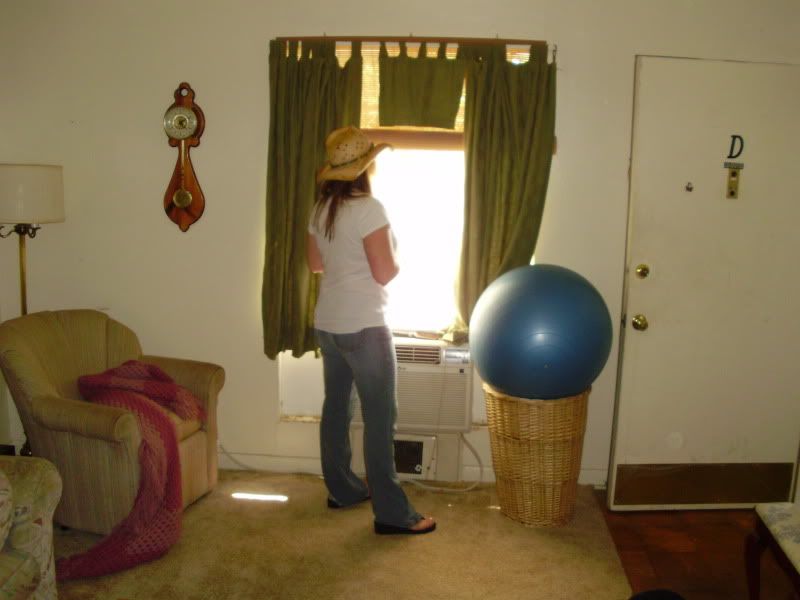 We got a good one (Jonathan) who had a notebook detailing the proper way to drop off at the port. Great guy. We rounded the corner and there she is…my home for 6 days.
We made it there in about 10 minutes and it cost around $15. I am pretty glad that I was not responsible for dropping anyone off for a cruise at this point because it looked pretty confusing but our cabbie got us to the luggage tent with no problem. The porters there were very friendly and since our luggage was a bit heavy we tipped accordingly. At this point there is a shuttle bus waiting for us that will drop us and our carry-on luggage at the terminal.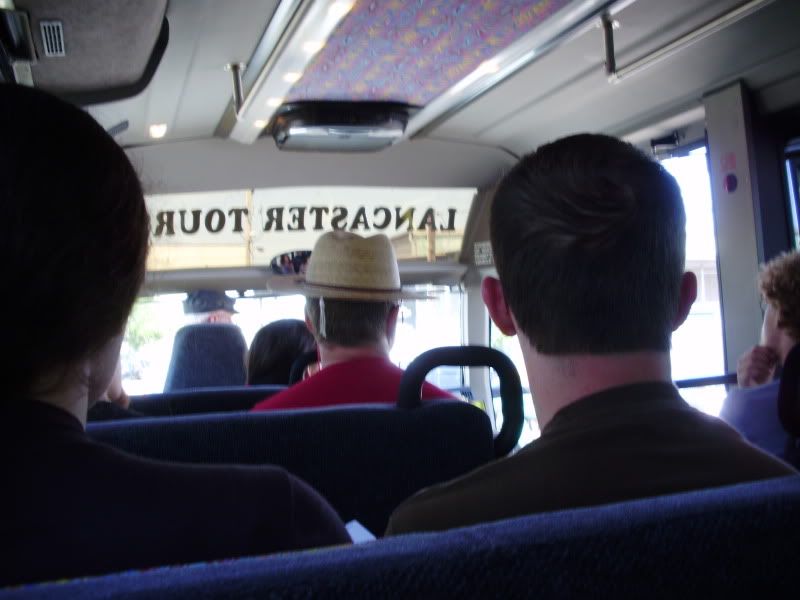 What happened next was a whirlwind of activity. I have never boarded a ship so fast in my life! We entered and were directed to the screening area. I had my smaller than 12x12x12 cooler which held all my toiletries, a rolling suitcase and Andrew and I each had a backpack. Inside the rolling suitcase we had a 12 pack of water and in the backpack I had 4 diet cokes. The suitcase, cooler and backpack with liquids were the only ones they wanted to inspect closer. We placed everything on the table for them and it took only a second. Now off to fill in the health questionnaire and up to the check in desk. We were putting down a cash deposit which is to be paid to guest services upon boarding so it went pretty quickly at check in. There is a spot set up for your embarkation photo and then up the stairs to take your Sail & Sign photo, down a crazy tunnel of gangplank and then straight onboard. They put you in an elevator and send you up to lido. This whole process took around 20 minutes or so. I was impressed. Here is a view of the gangplanks from onboard the ship.
Expand Signature
Collapse Signature
Carnival Ecstasy September 2016 (Nassau &Half Moon Cay)
Carnival Valor October/November 2015 (Cozumel, Belize, Costa Maya, Roatan)
Carnival Fantasy October 2014 (Nassau & Half Moon Cay)
Carnival Fantasy May 2014 (Nassau & Little Stirrup Cay)
Carnival Fascination October 2013 (Nassau & Little Stirrup Cay) http://boards.cruisecritic.com/showthread.php?t=1940219
Carnival Fantasy December 2012 (Grand Turk, Half Moon Cay & Nassau)
REVIEW
:
http://boards.cruisecritic.com/showthread.php?t=1754953
Carnival Fantasy March 2012 (Freeport & Nassau)
REVIEW:http://boards.cruisecritic.com/showthread.php?t=1605466
Carnival Fantasy June 2010 (Key West, Freeport & Nassau)
Review:http://boards.cruisecritic.com/showthread.php?t=1219556
Carnival Triumph September 2007 (San Juan, Grand Turk, Half Moon Cay & St. Thomas)
Carnival Fantasy February 2004 (Nassau)
"People who are thankful for little, enjoy much"--Unknown
Unofficial translator of drunken speech