Posted August 10th, 2012, 10:23 PM
You will love the independent whale watch.
Don't pin me 100% but this might be Colleen's. Talking with the lady in yellow jacket waiting to tender I thought that is who she said she was meeting. The one you can see how close you might get, we had 2 on ours get even closer. Either way give you an idea of size and see the water.
We did Ear Mountain Charters with Eric. Fantastic time and great encounters with the whales, I posted those pics over in the things to do in ISP thread. The water is not rough as you can see from the pictures. Also posted a pic of the cruise tour boat, for a tiny bit more you get personalized attention and a little more time out there, no brainer now that we experienced.
Enjoy your tour. You're going to have a blast.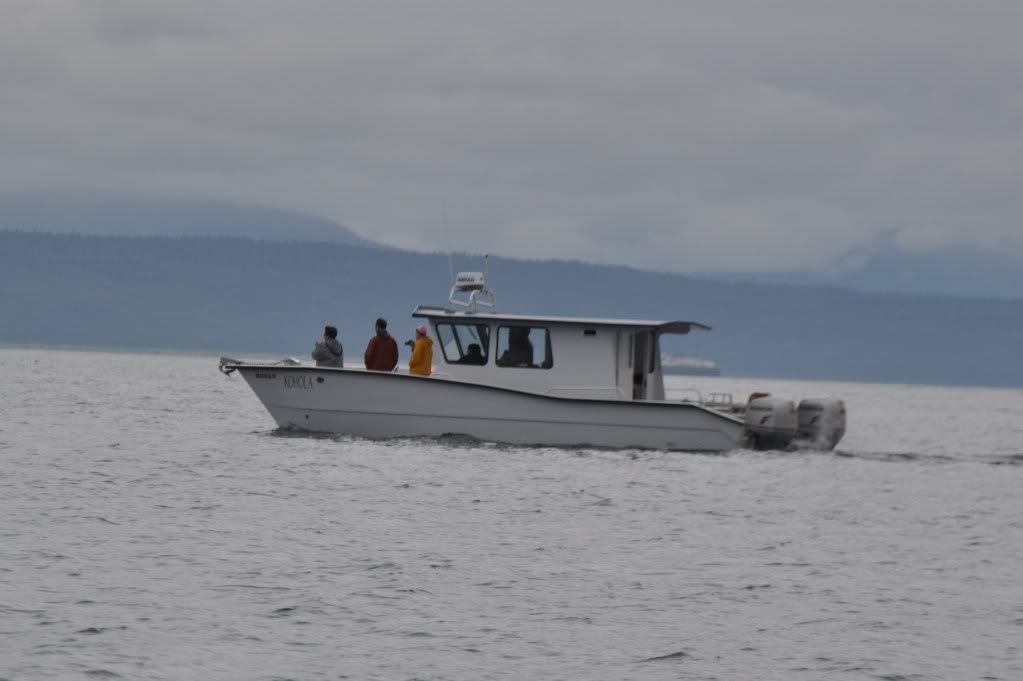 Got a little foggy for a bit but created a unique experience, couldn't see far out but you could hear all the whales out there all around you. Clear enough to get that boat in the picture of the whale we were watching.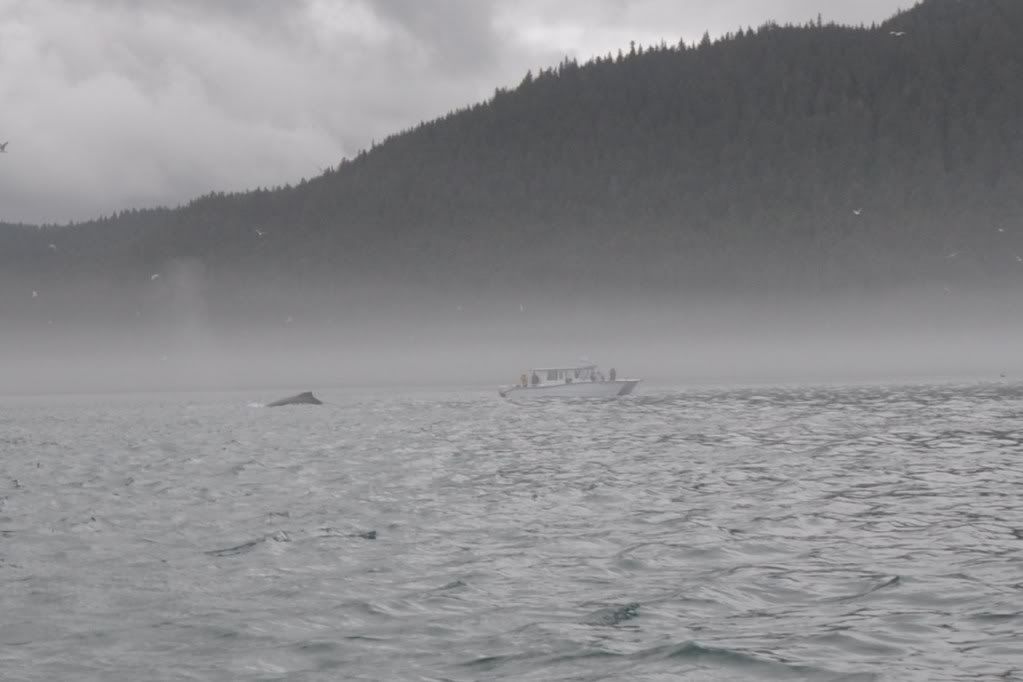 We've always been hesitant to book our own and go off beaten cruise line path. It was so worth it. Once again personalized attention.