Posted January 4th, 2008, 06:55 PM
We recently returned from our holiday sailing on the Enchantment. Imagine my surprise when I was reading the cruise compass the afternoon of our embarkation while dd was napping when I got a text message from my husband who was touring the ship.
The text said: "They have a kiddie zone here that allows swim diapers!" I was considering I had JUST read in my handy dandy Cruise Compass that as per health regulations, NO swim diapers were allowed ANYWHERE.
So, after nap and mustering, we headed up to deck 9 to check out the pool area. Sure enough, there is a splash zone with this sign: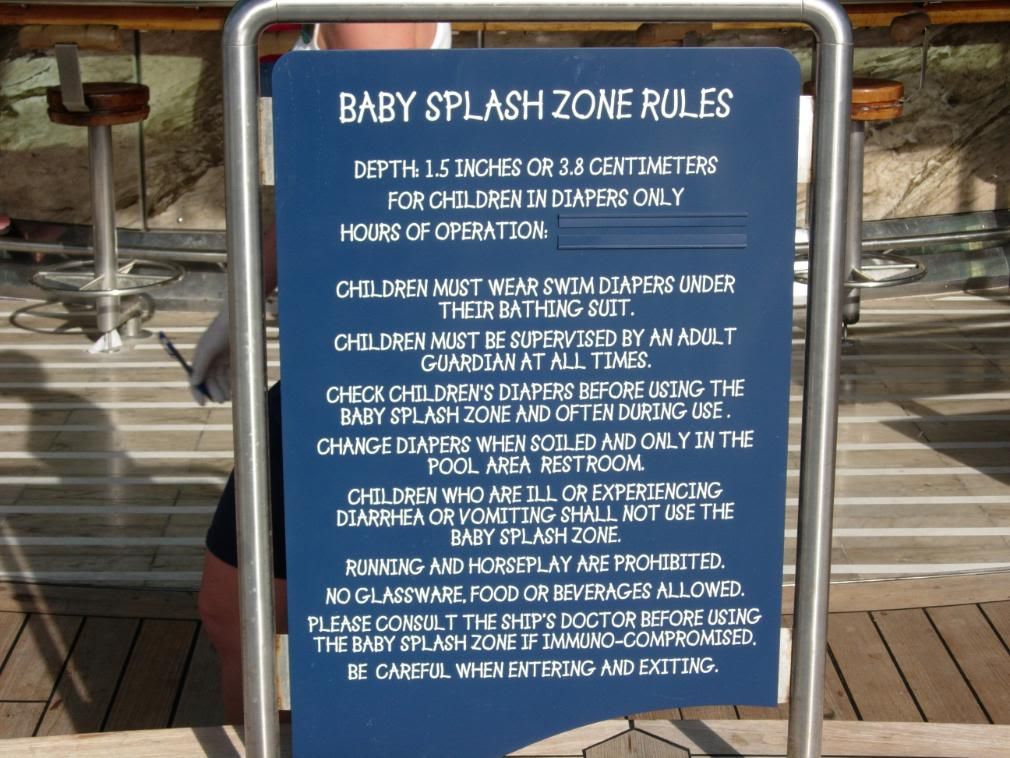 So, this splash zone is directly adjacent to the salt water pool that has a cordoned off area that seperates the 1ft depth from the 5ft depth. We found a pool attendant and asked about the sign. They did confirm that swim diapers were allowed in the splash zone AND the 1ft area separated from the 5ft area of the salt water pool.
The first day we docked in Key West, and my Dad and his girlfriend offered to take Abby for the day. They took her to the pool, and my Dad's girlfriend asked another pool attendant about being in both areas in a swim diaper and the pool attendant said yes.
Here are some pics of my DD enjoying the water on the Enchantment.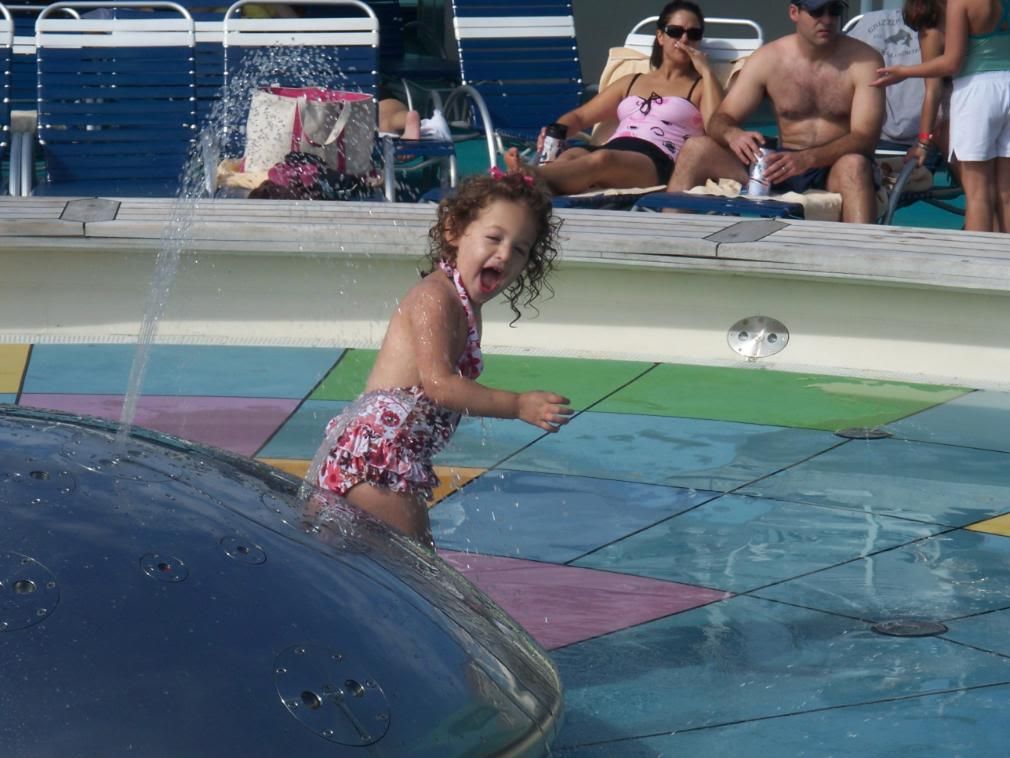 Expand Signature
Collapse Signature
RCCI Radiance of the Seas 2001
RCCI Vision of the Seas 2002
RCCI Navigator of the Seas 2003
RCCI Explorer of the Seas 2004
RCCI Enchantment of the Seas 2007