Posted March 12th, 2013, 02:57 PM
Cindy and I are just back from our second cruise ever. The first was Freedom Of The Seas last year, seven night eastern. This year was a last minute decision where last year was a 13 month wait. We did the 4 night on the Jewel to Cozumel and may I say it turned out to be the best vacation we ever had in our 26 years of marriage .
So if you would like to follow along, we will be more than happy to share it with you.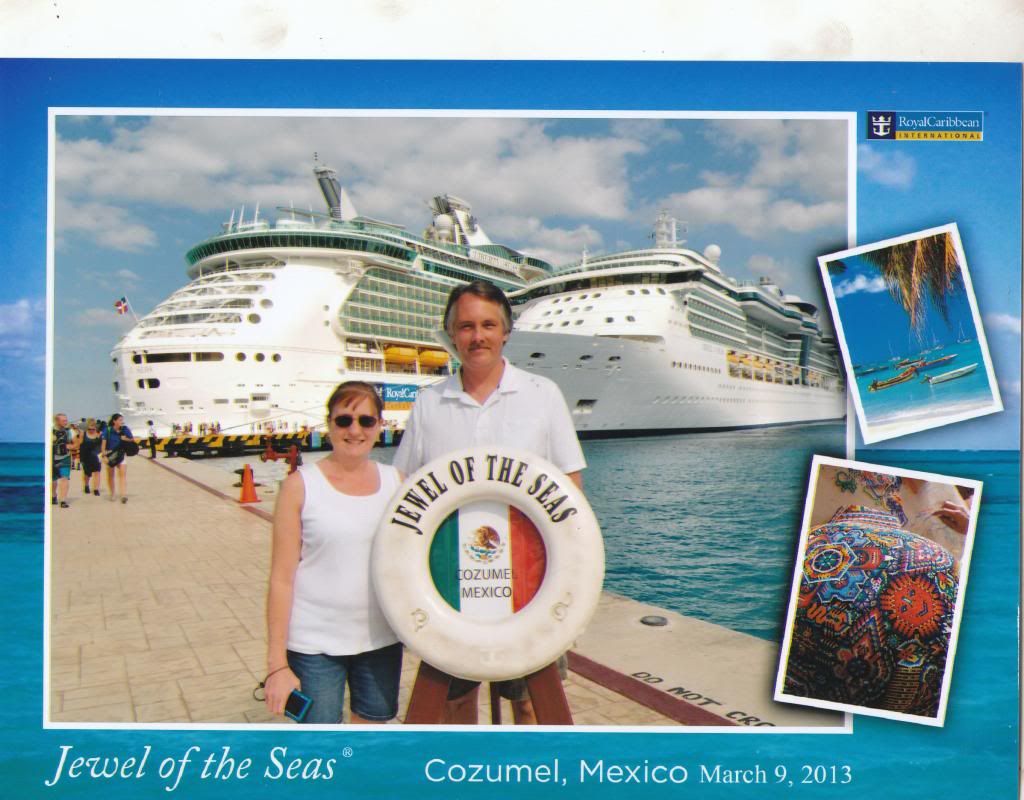 Expand Signature
Collapse Signature
Jeff & Cindy
<small>
Jewel of the Seas(Tampa) - March 2013 </small>
<small>Jewel review....
http://boards.cruisecritic.com/showthread.php?t=1806355
Freedom of the Seas(Port Canaveral) - Feb 2012 (25th Anniversary)
Freedom review...
http://boards.cruisecritic.com/showthread.php?t=1591343
</small>