Posted July 3rd, 2009, 02:06 PM
I'm planning for my upcoming cruise, a quickie 4 day August 20th. I've gone to Carnival's Bon Voyage page and it's the same as it's been for years. I'd like to see some new offers that could be waiting when I get to my cabin. There's something so nice about having a "gift" there for you.

What would you like to see them add?
Expand Signature
Collapse Signature
1964 Queen Elizabeth
1966 SS Florida
1980 Tropical
1982 Mardi Gras
1985 Jubilee
1998 Holiday
2002 Pride
2003 Grand Princess
2004 Mariner of the Seas
2006 Miracle Aug. 20
2008 Inspiration
Dec. '08 Glory
Aug. 2009 Inspiration
Feb. '10 Inspiration
2010 Legend
Sept. '10 Inspiration
2010 Inspiration
Sept. '11 Legend
November '11 Inspiration
Sept. '12 Legend
November '12 Legend
March '13 Legend
June '13 Miracle Alaska!
October '13 Legend Halloween Cruise
January '14 Paradise
April '14 Legend
Nov. 16, 2014 Pride
March 1, 2015 Pride
August 31, 2015 Paradise
November 28, 2015 Westerdam
April 2016 Sunshine
September 3, 2016 Paradise
October 22, 2016 Magic
November 18, 2016 Oosterdam
January 15, 2017 Pride
April 1, 2017 Magic
Paradise September 11, 2017
Paradise September 16, 2017
November 11, 2017 Magic
April 29, 2018 Magic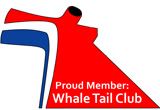 UNOFFICIAL OFFICIAL DR RUTH FOR WHALE TAIL and UNOFFICIAL OFFICIAL GUARANTEED PRICE DROPS DROPPER