What's Your Favorite Carnival Soup?
474 Posts
Joined Sep 2007
Posted December 28th, 2015, 10:31 PM
I know this thread has been inactive for a long time, but I'm trying to locate the recipe for Maryland Corn Chowder. I lost my copy and the thread that was listing recipes has some sort of malicious junk on it, so I couldn't finish the thread. Anyone?
Expand Signature
Collapse Signature
The voices in my head may not be real, but they have some good ideas!
Fantasy Inaugural Cruise April 2, 1990
19 years since our debut cruise. Why? Kids!!
Legend 8-28-2007 This was the trip of a lifetime with ALL of our kids! Cozumel, Grand Cayman, and Montego Bay
Glory 8-28-2008 Goodbye dear Lindsay. We love and miss you. RIP Mom
Liberty 8-28-2009 Half Moon Cay, San Juan, St Thomas, Grand Turk
Paradise 7-27-2009 Catalina Island, Ensenada with Phil
Spirit 3-18-2010 Spring Break Cruise- Acapulco, Zihuatanejo, Manzanillo
Freedom 8-28-2010 Cozumel (again), Costa Rica, and Panama
Dream 11-6-2010 Cruisin with the Crazies-Nassau, St Thomas, St Maarten
Liberty 8-27-2011 Cozumel (#4), Grand Cayman, and Ocho Rios Jamaica!
Splendor 3-25-2012 Cabo San Lucas, Puerto Vallarta
Freedom 9-8-2012 St. Thomas, Antigua, Tortola, and Nassau
Miracle 3-27-2013 Cabo San Lucas, Puerto Vallarta
Breeze 8-31-2013 Grand Turk, Aruba, Curacao, La Romana-DR
Dream 2-14-2014 Cozumel (#5), Belize, Mahogany Bay- Roatan, Costa Maya
Breeze 7-19-2014 Grand Turk, La Romana-DR, Curacao, Aruba
Sunshine 10-17-2014 Grand Turk, St. Thomas, St. Maarten, San Juan
Conquest 8-23-2015 St. Maarten, St. Kitts, San Juan, Grand Turk-- Diverted to Grand Turk, San Juan, Nassau
Splendor 8-26-2016 St. Maarten, St. Kitts, San Juan, Grand Turk
<CENTER>
Without change there would be no butterflies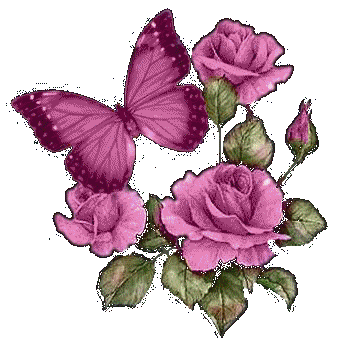 <A< p>
<A< p>
</CENTER>
</SMALL><CENTER></CENTER>
Posted July 25th, 2017, 04:43 PM
Hello! I was wondering if you have the recipe to Carnival's Chilled Cream Lychee Bisque. Ever since our last cruise to Ensenda my boyfriend have been craving the sou.p. If could you, will you please share the recipe so I can remake it for him at home. Thank you.