Posted March 2nd, 2012, 11:26 AM
I know there have been so many reviews written for the Dream, but I thought I would add one more and give another point of view to help others select their next cruise vacation.
We are a family of 4: me 39, DH 40, DS 11 (celebrated birthday on the ship), and DD 9. We have been cruising since 2006 and became hooked, so we cruise every year. We typically cruise in January to get away from the cold winter. I usually select our family cruise based primarily on price, itinerary, and convenience of an east coast departure port. This cruise, I selected the cruise based on the ship, the Dream. I thought it would really "wow" the kids. With that said, the kids really did not have any more fun on this ship than the others we have sailed. I believe I have been so spoiled by having amazing cruises in the past, that when I chalk up the Dream as "very good", it felt disappointing. We had a good time, but it just did not qualify as amazing.
Pre-cruise:
We drove to Savannah GA and spent the night there on Thursday night. We spent a couple of hours touring the Riverfront on Friday morning, but it was usually cold. We then drove to Daytona where we surprised my son with infield passes at the Daytona International Speedway. They were holding Fan Fest and driver practice. This was my husband's birthday gift for my son. Friday evening we headed to Cape Canaveral and stayed at the Residence Inn. As I had signed up for a Marriott Rewards credit card, I had points for 5 free hotel nights. The hotel was nice and breakfast was included. We left the hotel utilizing their transfer service at 10:00. Boarding went smoothly and we were on the ship heading to the Lido deck by 11:30.
Savannah: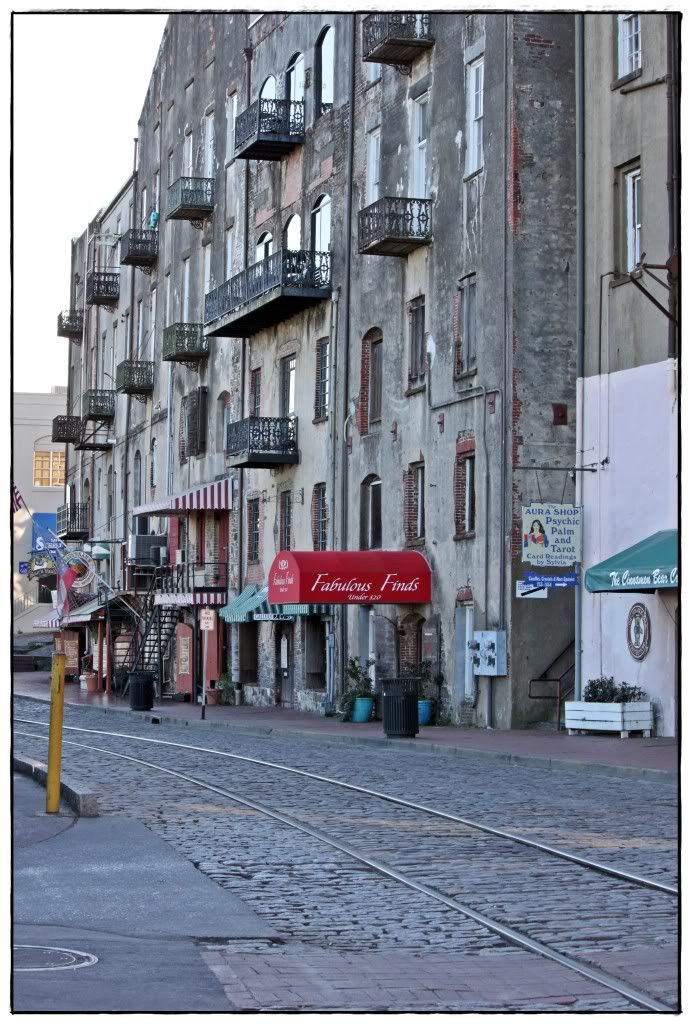 Daytona: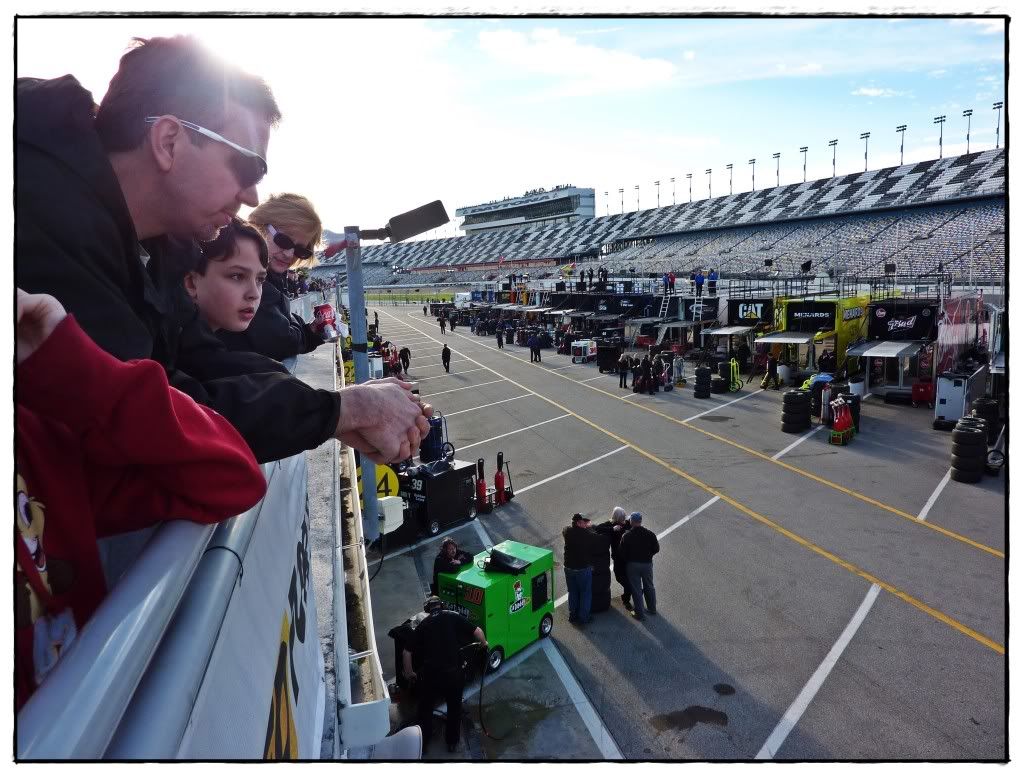 The Ship:
I won't go into detailed day-by-day events of the ship, as there are so many other reviews out there. I will just touch on the highlights.
The weather the first 3 days of the cruise was extremely windy and daytime highs of low 70s. To me, it was too cold for swimming and the playing on the waterslides. In fact, the kids hardly used the slide, even when the weather got better by the end of the week. My daughter said the slides hurt her back, and my son just said they were merely okay.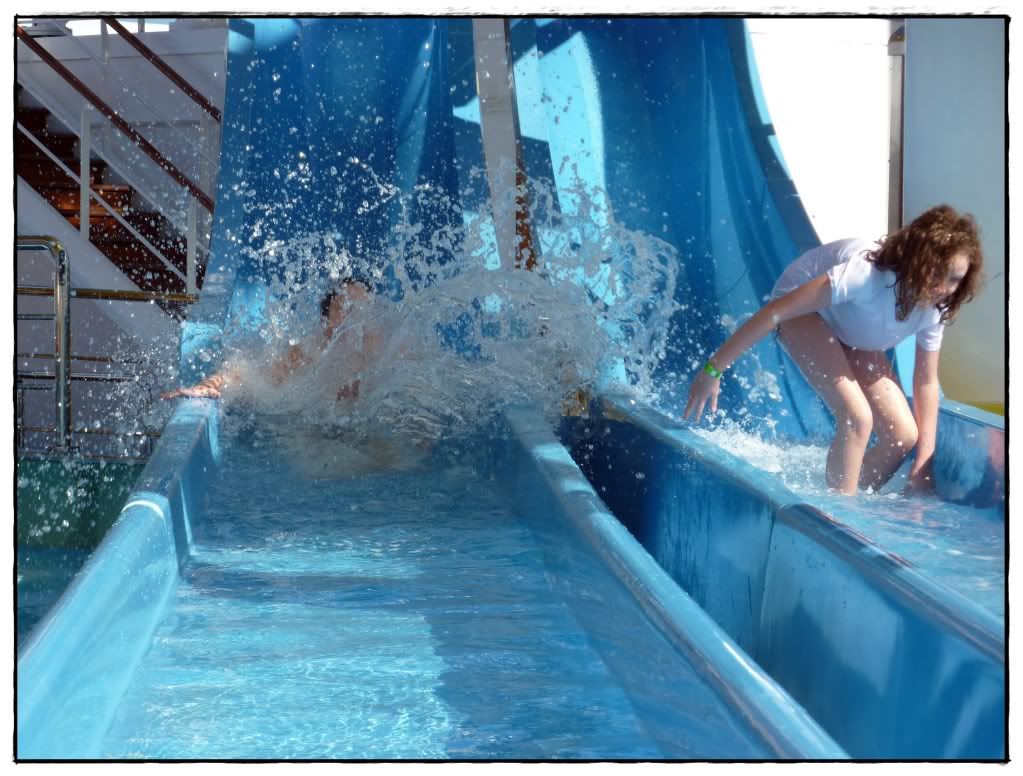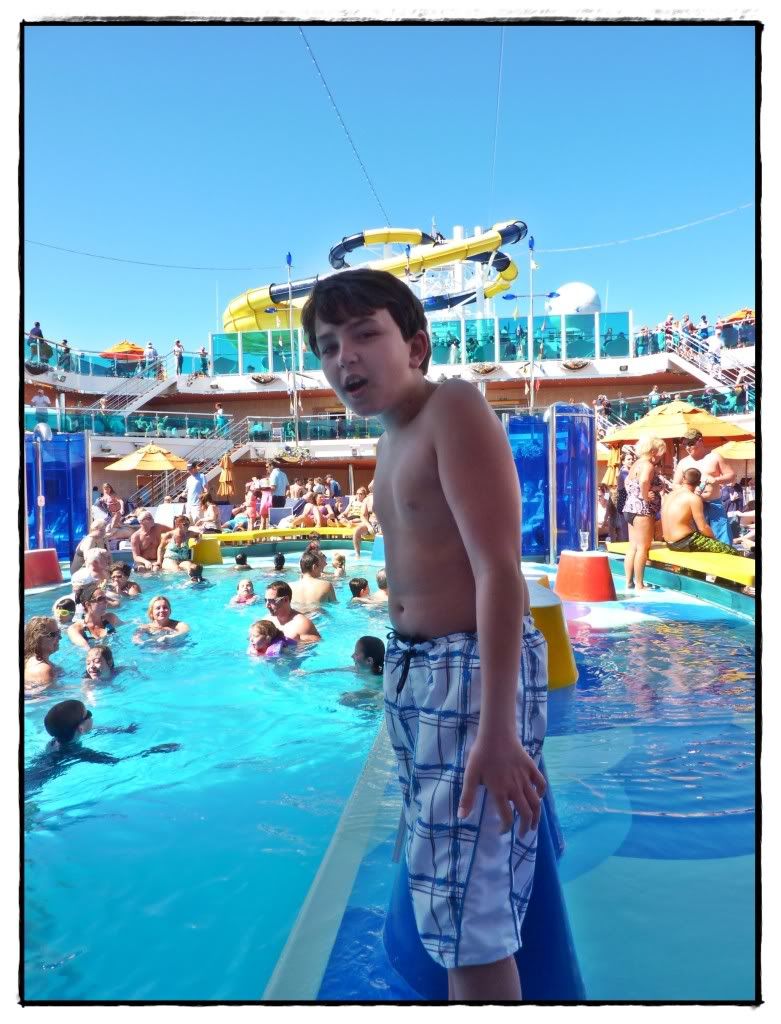 To be continued...
Expand Signature
Collapse Signature
I cruise for the ports. The ship is an added bonus!
***Puerto Limon, Costa Rica ***Labadee, Haiti*** Samana, Dominican Republic*** Cozumel, Mexico*** Nassau, Bahamas*** Grand Cayman*** Belize***St. John, USVI*** St. Martin*** Freeport, Bahamas*** San Juan, Puerto Rico*** Roatan, Honduras***St. Thomas, USVI***Colon, Panama*** Bermuda***Grand Turk*** La Romana *** Aruba *** Curacao *** Costa Maya *** Half Moon Cay ***Ocho Rios and Great Stirrup Cay
Cruise Picture Reviews:
Norwegian Getaway to Great Stirrup Cay, Grand Cayman, Ocho Rios, and Cozumel
http://boards.cruisecritic.com/showthread.php?t=2331862
Carnival Sunshine to Cozumel, Belize, Roatan, and Costa Maya:
http://boards.cruisecritic.com/showthread.php?t=2169332
Carnival Fascination to Half Moon Cay and Nassau:
http://boards.cruisecritic.com/showthread.php?t=2066091
Norwegian Jewel to Cozumel, Belize, Roatan, and Costa Maya:
http://boards.cruisecritic.com/showthread.php?t=1976718
Carnival Freedom to Grand Turk, La Romana, Curacao, and Aruba (2nd favorite cruise):
http://boards.cruisecritic.com/showthread.php?t=1781515
Royal Caribbean Explorer of the Seas to Bermuda (3rd favorite cruise):
http://boards.cruisecritic.com/showthread.php?t=1728780
Carnival Freedom to Panama, Costa Rica, & Cozumel (favorite cruise):
http://boards.cruisecritic.com/showthread.php?t=1347741
Carnival Dream to Nassau, St. Martin, and St. Thomas:
http://boards.cruisecritic.com/showthread.php?t=1584851
Carnival Sensation to Nassau & Freeport (Tripwow):
http://boards.cruisecritic.com/showthread.php?t=1262795