Posted August 1st, 2009, 06:41 PM
Last edited by Radio; August 1st, 2009 at
06:47 PM
Hello everyone ! I arrived in Cape Canaveral this afternoon for a pre cruise stay near the port. I am staying at Country Inn and Suites on Astronaut Blvd. The rooms are very nice, with a large pool.
For those of you that are new to Cruise Critic, I will be providing something more than a Cruise Ship Review.
I will be posting Daily Photos, of the Ports of Call, Cabin, Ship exterior, and public areas. I will be able to answer many questions, and provide daily commentary. (Pending valid internet connection)
I last sailed on a Freedom Class ship back in Jan 2008 (Liberty of the Seas), and made a
VIDEO
of that voyage. The Freedom Class ships are certainly the most magnificent ships (to date), and they seems to have thrilled many passengers in the past several years.
The Freedom of the Seas will be sailing a Western itinerary this week, with stops at Labadee, Ocho Rios, Georgetown Grand Cayman, and Cozumel.
I really want to see and report on the changes in Labadee, and the changes in the Cruise Compass (I read here on CC that it has changed). I have also read that there are several new shows. . .
The ship seems to be sold out, so I am looking forward to hear how many passengers will be sailing tomorrow.
My plan is to arrive to the Pier tomorrow early, and I should be onboard to post many photos before sail away at 4:30PM.
This should be a fun week, so sit back. . .Have a cup of coffee, and thanks for tuning in !
Radio
Freedom of the Seas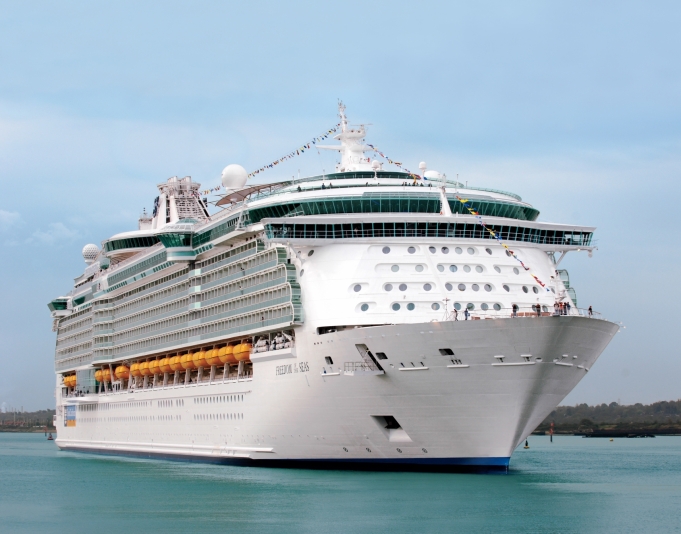 © 2008 Royal Caribbean Cruises Ltd.
.
Expand Signature
Collapse Signature