Posted December 10th, 2009, 08:40 PM
We sailed the November 29th cruise on the Legend and visited Mahogany Bay in Roatan, Honduras on Friday December 4. According to the locals, we were the third ship to visit since it opened. Weather was beautiful, sunny, and in the mid 80s. A far cry from the deep snow and sub zero temperatures we are experiencing since we returned home!
The ship was in great shape and we would not hesitate to sail her again. Crew very friendly and the food was great. Several reviews have already been posted by others of the ship. This review will focus on Carnival's new pier and beach in Roatan.
This will be a rather long review with a lot of pictures, so bear with me as it will take time to post it all.
Above is what you will see when approaching the new pier.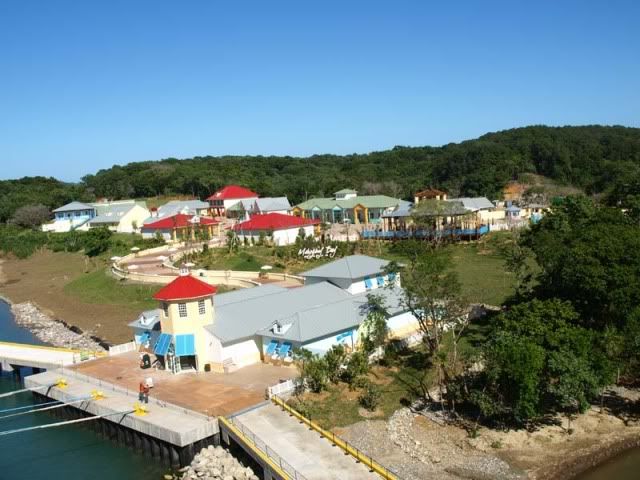 There are two piers, so two ships can be in port at the same time.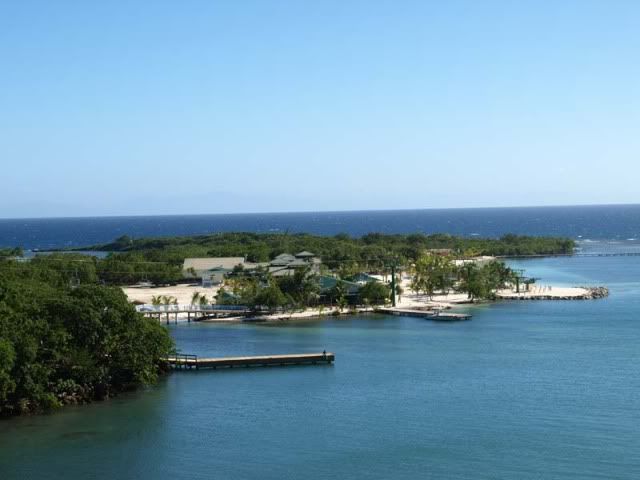 The new beach area is easily visible from the ship. We had three adjoining balcony cabins on the port side, so has a very good view. The ship "backed in" to the port.
My son-in-law and I debarked as soon as the ship had clearance, so were some of the first off the ship. After walking through the entrance shop, there is a very large shopping area. Not all of the shops were open yet and some were still under construction.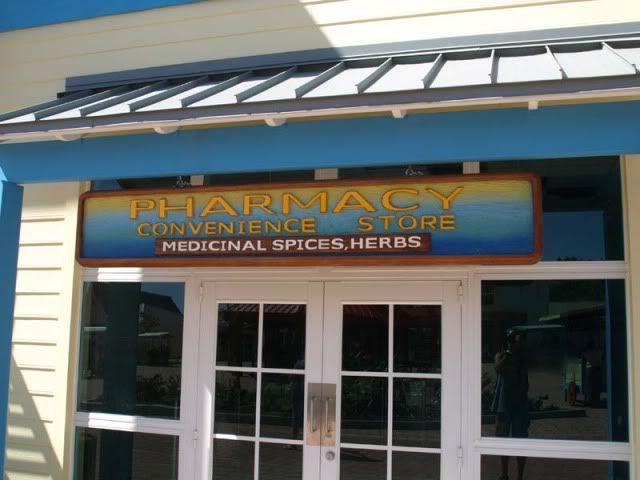 The above was one of those not open yet. Those that were open included Diamonds International (of course), Pirana Joe, Fat Tuesday, and some of the typical cruise port shops you usually see. I didn't see anything unique, as far as shops go. Inventory in the shops I did go in was a little sparse yet. A T shirt shop that I grabbed a T shirt at did not yet have working cash registers or bar code scanners, so everything was done by hand. Clerks all spoke very good English.
More to come.............