Posted January 27th, 2011, 09:36 PM
This will be a detailed
review
with
photos
from our 8-day January 2011 cruise on the
Carnival
Freedom
from Ft. Lauderdale to Cozumel, Panama, and Costa Rica. I will include lots of details on Camp
Carnival
and kid activities.
I planned for almost a year for this cruise vacation. As I am a civil engineer, the Panama Canal and Costa Rican rainforest made the ultimate field trip! We are a family of 4 and this was our 5th cruise and 4th with
Carnival
. My husband and I are in our upper 30's and my kids are 8 and 10. We are big
Carnival
fans, which is the best cruise value for this family. We cruise in January to take advantage of the reduced fares. We drove 14 and a half hours from Virginia to Ft. Lauderdale to board this cruise. We split it up into 2 days, and it really wasn't that bad.
For the day before the cruise, I booked a 4-star hotel on Hotwire and received the Westin Resort and Spa in Hollywood for an unbelievable price of $89 per night. Wow, was this place wonderful! We never ate at the facility, as I saw that the room service hamburger was a mere $18 a la carte. The swimming pools were wonderful and heated. Here are a few
photos
I took at the Westin: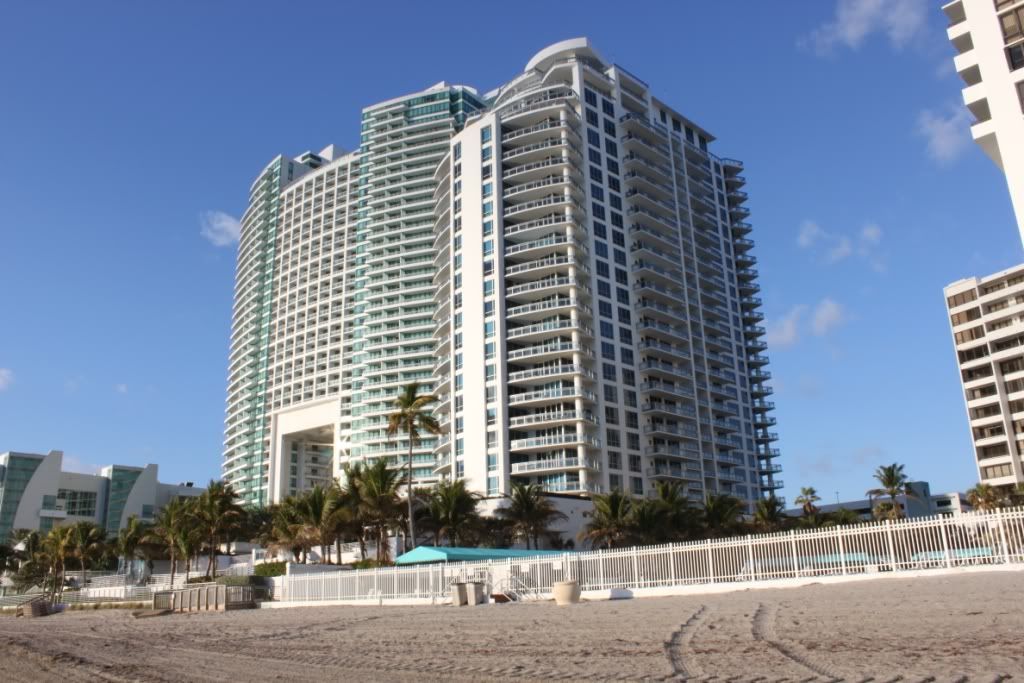 Day 1 embarkation:
We relaxed at the hotel and strolled the beach until 11:00 and headed to the "Luxury Airport Parking". I had reserved a parking space there for about ½ the port parking fees. This place was SLOW, and I would never use them again. It was about 1:00 PM before we were finally dropped of at the port. This was apparently the busiest time to board. After about ½ hour we arrived at the counter to get our Sail & Sign cards. We were then informed that the computed system had just gone down, and this brought boarding to a halt and then slow crawl. At around 3:00 we boarded the ship. I soon got over any irritation of the extremely long boarding process as soon as we boarded. Woo hoo!
We immediately dropped off our things to our room and headed for the Lido deck for a late lunch. It was still very busy, but we headed to the rear to get our food and up to deck 10 to eat in the upper dining area (up behind the Statue of Liberty). The food was okay – some things good, some not-so-good. There was no one in line at the fish and chips and we took advantage of this.
TO BE CONTINUED...
Expand Signature
Collapse Signature
I cruise for the ports. The ship is an added bonus!
***Puerto Limon, Costa Rica ***Labadee, Haiti*** Samana, Dominican Republic*** Cozumel, Mexico*** Nassau, Bahamas*** Grand Cayman*** Belize***St. John, USVI*** St. Martin*** Freeport, Bahamas*** San Juan, Puerto Rico*** Roatan, Honduras***St. Thomas, USVI***Colon, Panama*** Bermuda***Grand Turk*** La Romana *** Aruba *** Curacao *** Costa Maya *** Half Moon Cay ***Ocho Rios and Great Stirrup Cay
Cruise Picture Reviews:
Norwegian Getaway to Great Stirrup Cay, Grand Cayman, Ocho Rios, and Cozumel
http://boards.cruisecritic.com/showthread.php?t=2331862
Carnival Sunshine to Cozumel, Belize, Roatan, and Costa Maya:
http://boards.cruisecritic.com/showthread.php?t=2169332
Carnival Fascination to Half Moon Cay and Nassau:
http://boards.cruisecritic.com/showthread.php?t=2066091
Norwegian Jewel to Cozumel, Belize, Roatan, and Costa Maya:
http://boards.cruisecritic.com/showthread.php?t=1976718
Carnival Freedom to Grand Turk, La Romana, Curacao, and Aruba (2nd favorite cruise):
http://boards.cruisecritic.com/showthread.php?t=1781515
Royal Caribbean Explorer of the Seas to Bermuda (3rd favorite cruise):
http://boards.cruisecritic.com/showthread.php?t=1728780
Carnival Freedom to Panama, Costa Rica, & Cozumel (favorite cruise):
http://boards.cruisecritic.com/showthread.php?t=1347741
Carnival Dream to Nassau, St. Martin, and St. Thomas:
http://boards.cruisecritic.com/showthread.php?t=1584851
Carnival Sensation to Nassau & Freeport (Tripwow):
http://boards.cruisecritic.com/showthread.php?t=1262795