Posted July 9th, 2011, 01:15 PM
Last edited by Quilting_Cruiser; July 9th, 2011 at
01:18 PM
My DD and I returned this week from a round-trip Alaskan cruise on the Carnival Spirit. A little background: DD is 16 years old and I'm a recently-divorced single mom, age 52. This was our eighth cruise, seventh on Carnival, third to Alaska, and fourth time on the Spirit. We're from the Portland, Oregon area, so we drove to port for the first time. Loved that! I booked this cruise in August with an Early Saver rate. By final payment, the price had gone down only $30 pp, but by the time we sailed, we had accumulated $260 in on-board credit. It's the first time I've booked ES and will likely do it again.
I read as many reviews as I can find before I sail, so I'm sure there are some of you looking for recent Alaska cruise reviews! Most of the photos (other than the food) are off the ship--not too many of the Spirit herself since this was our fourth time sailing on her.
I'm including our two days pre-cruise in Seattle since so many fly in at least a day early and I'm hopeful some of you may find the pre-cruise comments helpful. I've included tons of photos as I tend to see life through the lens of a camera. DD and I had attended a photography workshop and photo safari two days before the cruise. Much of the workshop was a refresher for both of us, but we were excited to try out a few new techniques we'd learned.
We drove to Seattle on Sunday morning, June 26 (embarkation was June 28). We drove straight to the Woodland Park Zoo and spent the afternoon there. We both enjoy zoos and love seeing new ones as DD is an animal lover.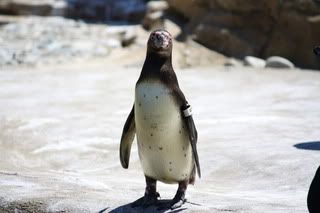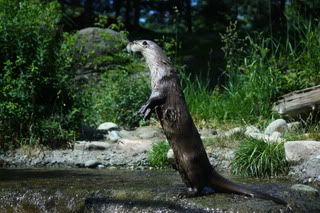 The zoo had a Sea Eagle, which we'd never seen before. DD said he had a beak like a Puffin and the body of an eagle. At one point he took flight, and his wingspan was huge!
One of my favorite exhibits at the zoo was the aviary. Almost as soon as we went in, a Cockatiel landed on my shoulder to take a ride for a while. That was kind of fun and kind of strange at the same time.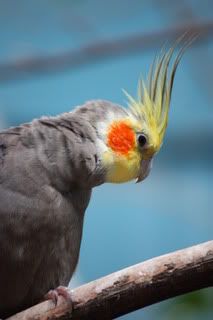 Expand Signature
Collapse Signature
It isn't that life ashore is distasteful to me. But life at sea is better. ~
Sir Francis Drake
Counting Down the Days to the Western Med and Northern Europe cruises!
Tour spreadsheet for NCL Epic Western Med (embarking in Civitavecchia)
on Sept 27, 2017
Tour spreadsheet for NCL Jade Norway, Scotland, and Iceland on May 25, 2018
Happy Cruising Memories
NCL Pearl, 06/18/17 (Fourth to Alaska) ~~ NCL Pearl, 09/26/16 (Pacific Coastal) ~~ HAL Amsterdam, 09/25/16 (One-night from Seattle to Vancouver) ~~ NCL Epic, 3/6/16 (Morocco and the Canary Islands) ~~ NCL Jade, 10/11/14 (Adriatic; first solo cruise) ~~ Carnival Legend, 6/21/13 (Baltic) ~~ Carnival Inspiration, 08/10/12 (Mexico) ~~ Carnival Inspiration, 08/13/12 (Mexico; birthday cruise!) ~~ Carnival Spirit, 06/28/11 (Alaska)
Cruise Review
~~ Carnival Splendor, 08/22/10 (Mexican Riviera) ~~ Carnival Spirit, 08/15/07 (Alaska) ~~ Caribbean Princess, 07/29/06 (W. Caribbean) ~~ Carnival Pride, 12/21/03 (Mexican Riviera) ~~ Carnival Spirit, 12/18/02 (Southern Caribbean) ~~ Carnival Spirit, 8/15/01 (Alaska) ~~ Carnival Holiday, 3/10/97 (Mexico)