Posted November 8th, 2011, 09:51 AM
This was my 13th Carnival Cruise, and I thought it was bad luck taking my 13th over Halloween.......
There have been comments on other threads, some true, some not true, but here is my rendition. I was up and around a lot during the storm.
I WAS a wild ride. Some crew members had not experienced a storm like this in many years...or ever.
There are always people experiencing sea sickness on any cruise. Of course, this one had way more people experiencing this, but I was surprised how many people were out actually having a great time trying to 'hang on' or talk to strangers about the experience.
As much as the ship was bobbing like a cork, there was very little damage. Most of the damage was breaking plates etc in the kitchens, or in the dining areas as all of the sudden it would feel like we hit a speed bump. Some of the glass souvenirs in the shops were damaged. The stores were NOT trashed, not damaged. Many of the displays in the display cases fell over, but nothing damaged.
The odd light fixture fell from the ceiling, but I could not see any broken glass anywhere.
The lounge was closed. I asked what the damage was, and I was told that there was water damage that they were cleaning up. You could not access the TaJ Mahal lounge or the Sunset Garden.
The casino was not flooded. It may have experienced some minor water, but no way flooded.
I heard of nobody mentioning fire or smoke. Not sure where that came from, as I only heard of that reading some of the threads. No crew mentioned that, no smell of smoke, no fire alarm.
The Captain and crew were great. Sure, there could have been more communication....but why worry the guests? What would we plan for? If they said to prepare for TV's falling down there would be a lot of panic and unnecessary hysteria. The CD made a bunch of announcements, and the Captain came on a few times.
CCL made free phone calls from the ship available to everyone.......FREE....
And of course, there were people 'pissed' at CCL for the delay.... I tried to listen in on some conversations.....to find out at what exactly they were so angry at CCL about
But yes, I too was disappointed with Carnival. They ran out of Hot Chocolate on Sunday in most of their machines.
Here are some pictures, and a Youtube flick.
http://www.youtube.com/watch?v=Uypv9kXUO2U
Swells...woa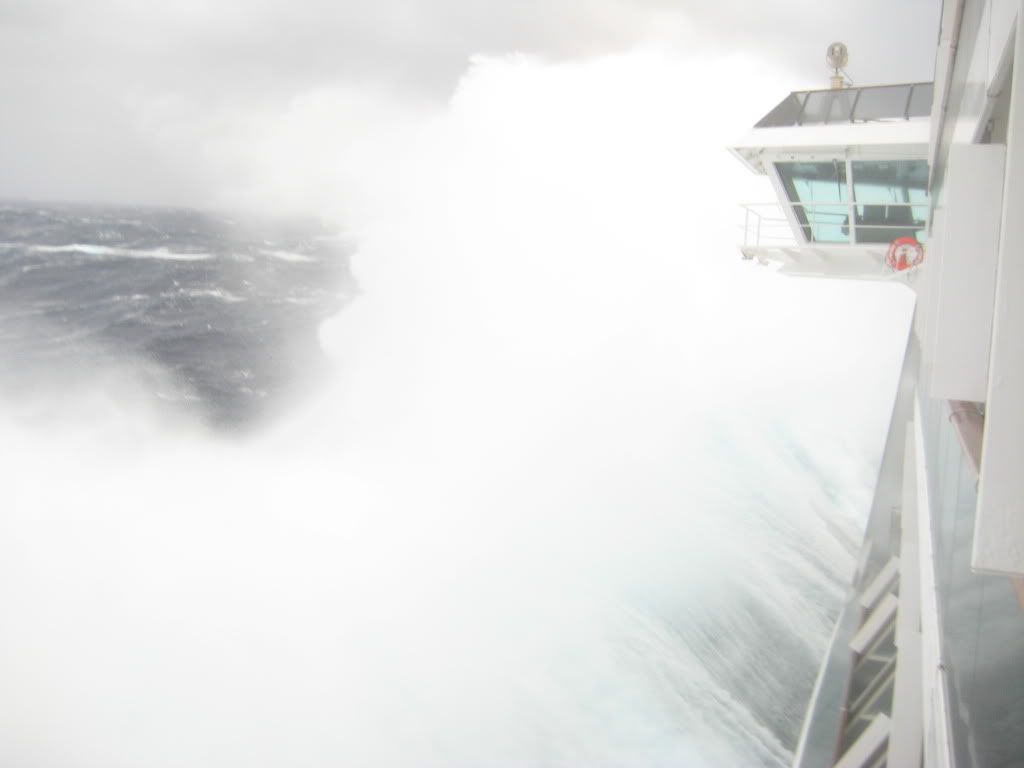 Awesome spray.....this is ALL spray....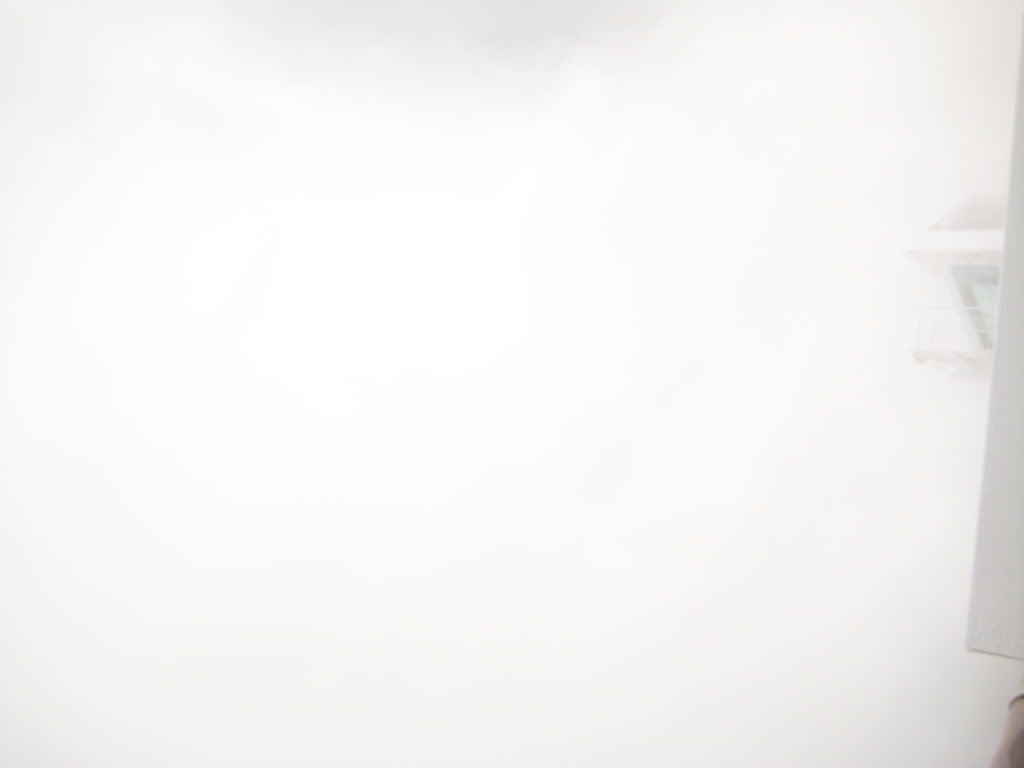 Light fixture in main stairwell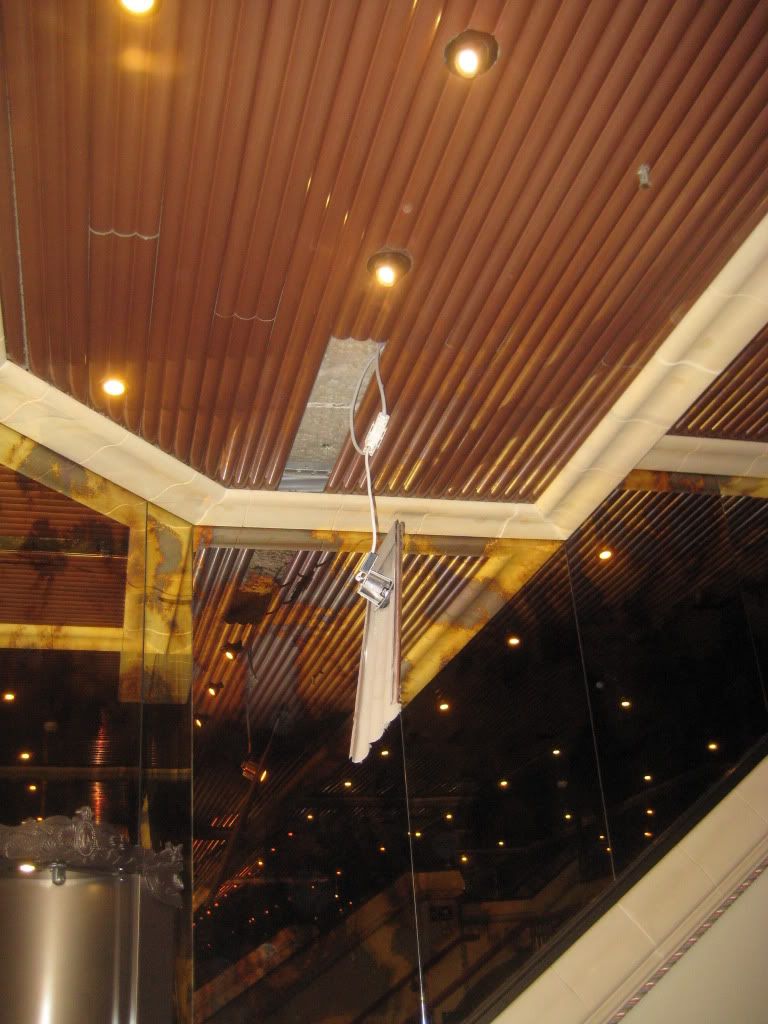 The 'bending' actually popped a hinge in the dining room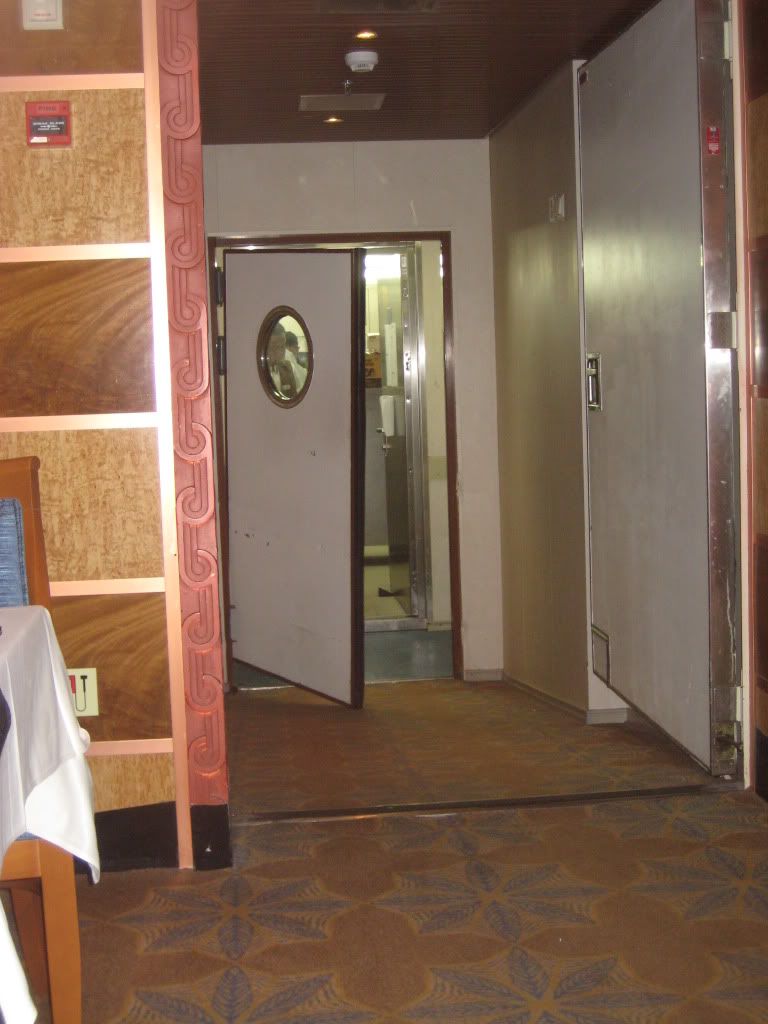 Expand Signature
Collapse Signature
Carnival Splendor Oct 2017
Carnival Breeze Nov 2015
Carnival Pride Feb 2015
Carnival Conquest Oct 2014
Carnival Breeze April 2013
Carnival Liberty Oct 2012
Carnival Pride Oct 2011
Carnival Splendor Feb 2011
Carnival Valor Dec 2010
Carnival Miracle Nov 2010
Carnival Pride Nov 2009
Carnival Miracle March 2009
Carnival Triumph Dec 2008
Carnival Valor April 2008
Carnival Miracle Jan 2008
Carnival Glory May 2006
Carnival Miracle Oct 2005
Carnival Triumph Dec 2004
Carnival Victory Oct 2003
Epirotiki MS Atlas Jan 87