Posted November 9th, 2011, 09:41 AM
Last edited by Radio; November 9th, 2011 at
09:45 AM
Hello everyone !
It is with great pleasure, that I bring you "LIVE" from the Explorer of the Seas. This Voyage will be a 10 Night Cruise to the Eastern Caribbean, with port stops in St. Maarten - Saint Thomas, USVI - San Juan- Labadee.
I am heading up to Staten Island for my Pre Cruise Stay this morning. It should only take a few hours drive to get to the hotel. I may try to drive over to the Staten Island Ferry this afternoon to see what I can see.
I won't be far from Cape Liberty in Bayonne, and it is a similar distance from where I usually stay over in Elizabeth, NJ.(near the Airport)
Those who are familiar with my "LIVE" posts should know that I will be posting daily reports, and comments. I will also be posting many photos of Explorer of the Seas, public rooms, and our ports in the Caribbean. I hope to be able to post many photos per day based on a valid wireless connection.
It has been over a year since I last sailed Explorer of the Seas to Bermuda. That "LIVE" post from September 2010 can be viewed
HERE
.
I remember Explorer to be a wonderful ship with a very friendly crew. The nice thing about this trip is that I will be sailing with many friends I have made from previous cruises. (many from Explorer of the Seas)
The sail away forecast is a little sketchy. . .It depends where you look to see if they are calling for showers all day, showers in the afternoon, partly cloudy. . . Oh well, it can't be too bad. .. At least there is no Snow !
I remember sailing from Cape Liberty in the past when we left very late (midnight) due to some Hurricane Noel troubles (2007). Explorer also left close to Midnight in May 2010 for my sailing to Bermuda. . . but I am hoping for a normal embarkation schedule tomorrow. I am also hoping that TS Sean does not affect our cruise. . .as she is heading up the Atlantic, off the East coast. . .
My plan is to head over to Cape Liberty tomorrow and plan to arrive by 11AM. . .Park my car, and board Explorer of the Seas for a wonderful 10 Night Cruise to the Caribbean!
This cruise should be a lot of fun . . . We appear to have a "Wild and Fun" crowd on our Explorer Roll Call. . . Sit back, relax, grab a cup of coffee and enjoy our cruise !
Thanks for tuning in !
Radio
Explorer of the Seas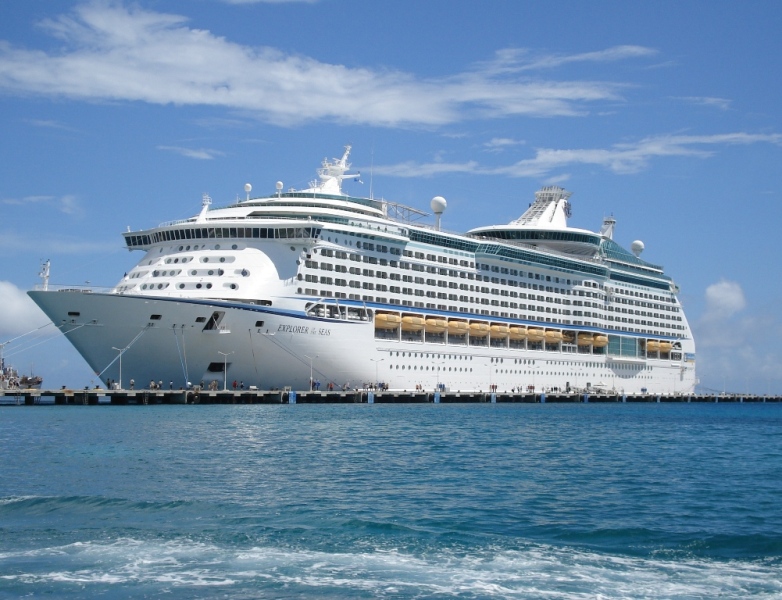 In St Maarten (2006)
Explorer of the Seas Itinerary
Image Courtesy Royal Caribbena International
.
Expand Signature
Collapse Signature