Posted January 6th, 2012, 07:58 PM
Last edited by Radio; January 6th, 2012 at
08:01 PM
Hello everyone. . . I am happy to say that tomorrow morning I will be boarding the Enchantment of the Seas at Cruise Maryland.
It is just a short drive to the port, and I plan on arriving by around 11AM. Luckily, the forecast is for mild temps (75F), and sunny skies. I am hoping for a very nice sailaway at 4PM. We should have about an hour left of daylight while we sail down the Chesapeake Bay.
I last cruised on Enchantment of the Seas in August when I sailed a wonderful 9 Night Canada/New England cruise from Baltimore. The "LIVE" Post from that cruise can be viewed
HERE
For those of you who are new to Cruise Critic. . . This will be more than a Cruise Ship review. Many of you who are aware of my "LIVE" reports know that I will be posting daily comments and reports on Enchantment of the Seas, with daily photos of the public areas, lounges, and hopefully all of the Entertainment, Sports, and Dining areas of the ship.
There will also be comments and photos of the ports of call during the week. I am hoping that my Internet connection will be reliable, as I will require a stable connection to post photos throughout the week
Our Itinerary should provide nice weather as we sail south to Port Canaveral, Key West, Nassau, and CocoCay. For 9 nights I will be able to relax, sleep late, and enjoy the sun. . . (I may also relax in Casino Royale)
I am sure that the ports we are visiting will provide me with some nice memories and lots of photos.
I think I remember where the Starbucks is in Port Canaveral, Key West and Nassau. . . I'm glad I brought along a GPS
So sit back, have a coffee, and join me for the next 10 days. . . It should be alot of fun !
Radio
Enchantment of the Seas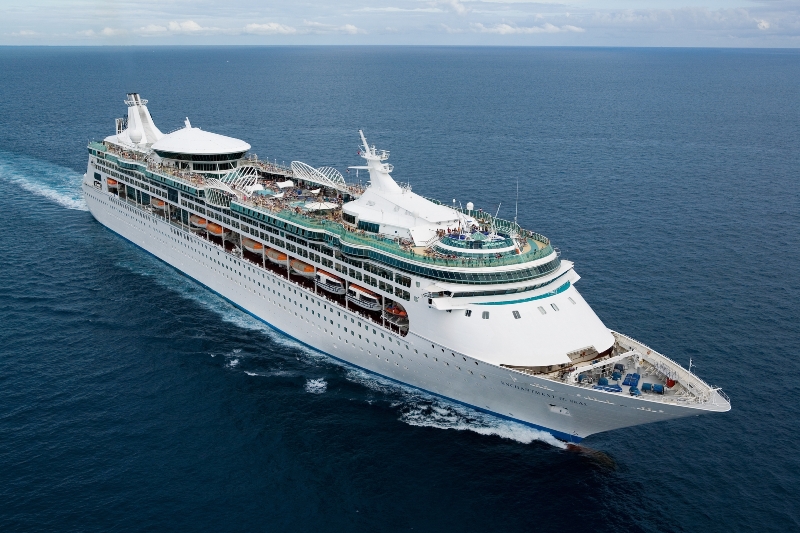 © 2009 Royal Caribbean Cruises Ltd.
Our Itinerary
© 2009 Royal Caribbean Cruises Ltd.
© 2010 Maryland Port Administration
Expand Signature
Collapse Signature