Posted February 28th, 2012, 07:57 PM
February 16, 2012
I will have to say that the Prohibition Party was one of the highlights to our Allure Cruise!
PRE PARTY:
Brian and I being silly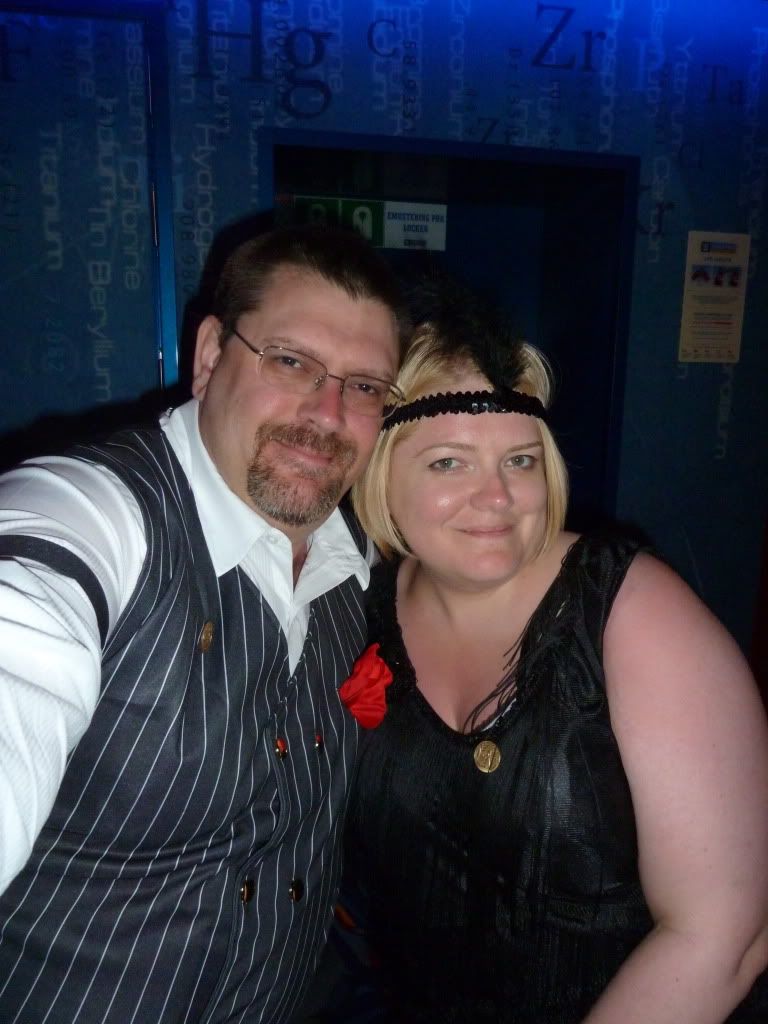 some of the "crew" waiting to give the password! Fun to see so many people dressed... it added to the atmosphere
THE BAR:
they were also passing out drinks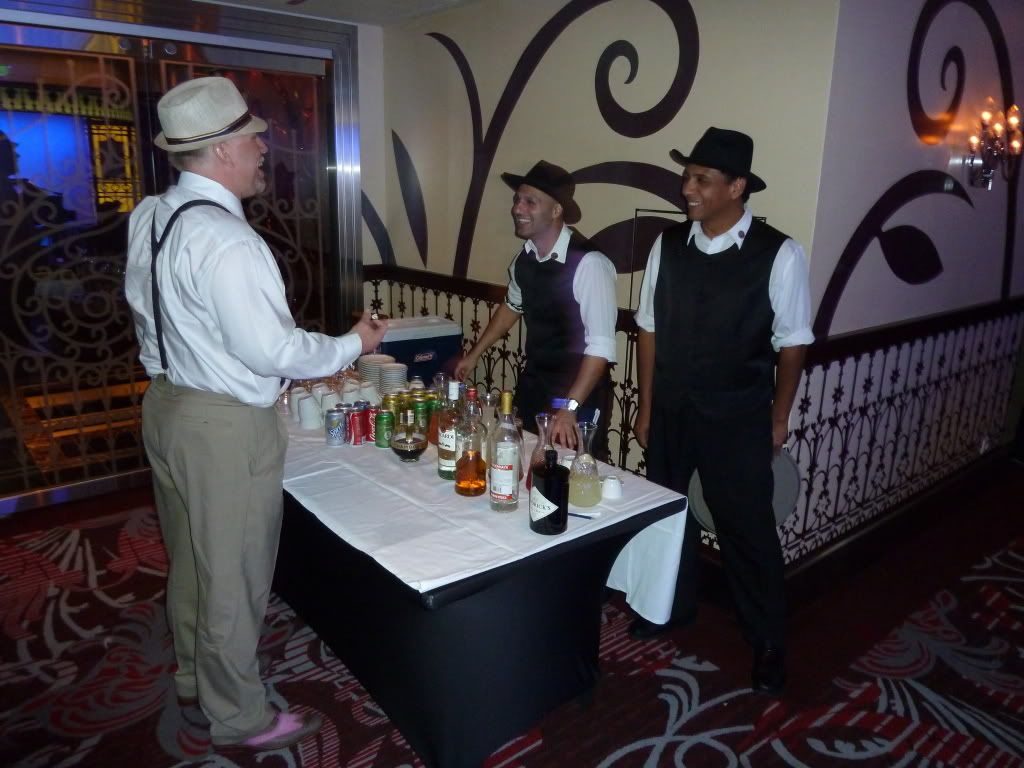 Its getting started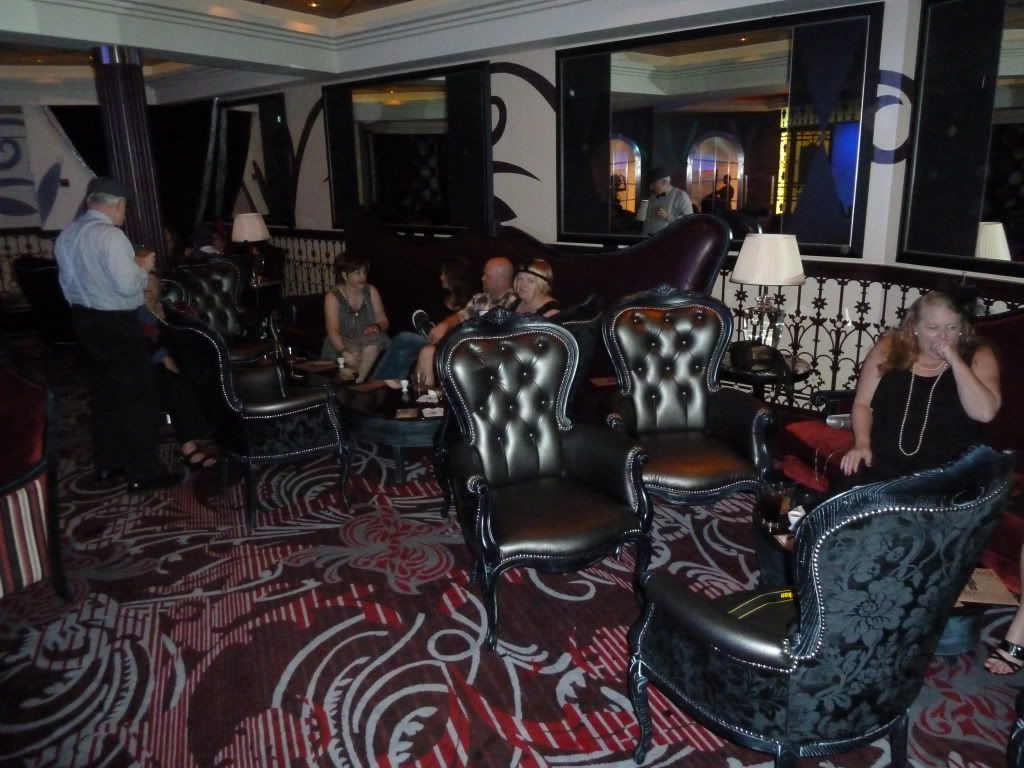 Jumping Joe! or Rubber Man as his fellow employees call him - he was IN CHARACTER and awesome - added so much fun!
The Band
Brian was talking to Belle - and she said that they could not use the smoke machines to the full extent due to the fact that the singer had pneumonia. But she was still good
OK - will post just a few more to show the atmosphere..... so more to come