Doubts About NCL???
Welcome to Cruise Critic! If you'd like to participate on our forums by joining in the conversation, please Register Now! Be sure to visit our FAMOUS Roll Call forums, where you can meet other cruisers sailing with you and share a tour or shore excursion and SAVE MONEY!
11,229 Posts
Joined Jul 2000
Posted April 3rd, 2005, 02:28 AM
It depends on which aspect of NCL you're asking about. I've been on 5 NCL cruises and have enjoyed all of them. The staff has always been friendly, courteous and attentive. I feel that all 5 cruises offered excellent value for the dollar. I rate the food good to excellent (both in the main dining rooms and in their specialty restaurants). And I think their entertainment is usually quite good.

If you're asking about their land-based service department, you'll probably get a lot more negative replies. As for me, I've never had to deal with them. I've always booked through a TA and have always had my queries and problems resolved through them.

I know my answers have been generalities, so if you have any specific questions, don't hesitate to post them.
1,303 Posts
Joined Jan 2005
Posted April 3rd, 2005, 05:12 AM
i think john put it correctly.


since i haven't dealt with the crew yet (can't wait though!) or the corp. side I can't really give you first hand experience. but after spending hours and hours on these boards becoming addicted and reading everyone's stories, I get the hint that the crew is top notch and you won't be able to find better ones out there. however, like john said there are mixed reviews of the "land based service dept". my theory is once you deal with the actual corporation, things become hazy with all the bureacracy. but don't worry because the people who take care of you on the cruise are fantastic!

Tim
Expand Signature
Collapse Signature
Tim
GO BOSOX!
NCL Dawn May 2005 - FL & Bahamas
Hopefully the Spirit in May '06
Wotta Hoot Cruise - May 2007
Merrick, NY/Royal Palm Beach, FL
79 Posts
Joined Feb 2005
Posted April 3rd, 2005, 07:09 AM
We returned yesterday from a seven day cruise to the Western Caribbean. We had a great time and wouldn't hesitate to recommend NCL.

I have to admit I didn't have much need to deal with NCL on land but when I did it was fine. The few questions I had were answered courteously and professionally.
Expand Signature
Collapse Signature
Norwegian Sun 3/26/2005
16,195 Posts
Joined May 2003
Posted April 3rd, 2005, 08:17 AM
Our experience with all cruise lines that we have used (NCL, Princess, RCI, X) has been pretty much the same. Onboard staff and crew are generally great.

From our experience and other reports on CC, the land based personnel can leave a lot to be desired at times. I know that our TA has sometimes had to make multiple contacts with the cruise lines to get an answer to a question.

Our only contact land based staff is usually the boarding process. It does seem that we always get someone who has to have the supervisor come help them.

Charlie
Expand Signature
Collapse Signature
USASA - We were never there. That's our story and we're sticking to it.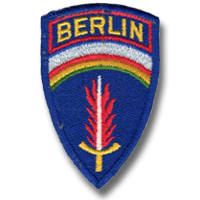 704 Posts
Joined Jan 2005
Posted April 3rd, 2005, 09:28 AM
I am not brand loyal and have sailed several cruiselines. I think each has their strengths and weaknesses. Your own personal preferences and experiences of course determine your feelings about a particular cruise. NCL loyalists congregate here, Princess loyalists tend to congregate on the Princess board, etc. Me--I go to the board of the next cruise planned--or all the boards of the cruises in the running if I haven't chosen yet.
2,195 Posts
Joined Feb 2005
Posted April 3rd, 2005, 12:13 PM
After being on 14 Princess, 1 HAL, 1 RCL and the last NCL to Alaska last June, My mother mentioned to me that she noticed that the crew were not that friendly. On the other cruise lines, when you pass a crew member on the ship, they automatically say "hello". She found after 3 days into the cruise, that NCL did not do that. I guess we have been spoilt. In other words, I would not hesitate in recommending NCL to anyone. On the other hand, my travel agent had discouraged us when we booked our Alaska trip last year. I guess he did not like NCL. Everyone has their own opinion. We only went on NCL, because my sister and her husband had been and they couldn't find anything wrong with it. She is very picky. Anyways, happy sailing to you all.
5,415 Posts
Joined Jun 2003
Posted April 3rd, 2005, 01:25 PM
Been on 2 NCL cruises and enjoyed both. Service on both ships was very good. I only had to deal with head office customer service on my 2nd NCL cruise and everything was resolved to my satisfaction. However I do not think this is the case for everyone. From checking other boards I get the feeling that head office customer service can be somewhat lacking on most cruiselines.
Expand Signature
Collapse Signature
NCL Pride of America Feb 2018
NCL Jade Aug 2017
Windstar Wind Surf Dec 09 2016
HAL Oosterdam Jan 2016
HAL Zaandam August 2014
NCL Pride of America Sept 2012
NCL Dawn Jan 2010
NCL Sun Jan 2006
NCL Sun Dec 2004
NCL Sky Feb 2004
Bolero
Sundream
Carousel
20,069 Posts
Joined Jun 2003
Posted April 3rd, 2005, 01:48 PM
Consumer Friendly or Not??
Very Friendly - that is what the cruise business is based on. The issues arise for the most part whn just like any other consumer business when you get into a billing dispute. Most of the problems outlined on this and the other cruise line boards are in fact $ based.
Fare dropped I want my credit.
Missed ports I want a credit
Cruise cancelled I want all my cost covered
Sink did not work I want my credit
Had to wait ship late I want my credit
Rude crew I want my credit
Bad service I want my credit
Bad passengers I want my credit
Got sick I want my credit
I want to combine 14 credits for a free cruise
etc
etc
etc
When it comes to giving back already booked revenue most firms (not just cruise lines) make this less then easy. The green eyeshade people get involved. No one seems to be empowered to make a $ decision and this events seem to go on for ever.
When I have had an issue that did not involve giving money back but fixing the situation (lost reservation) everyone was very consumer friendly.
I am not sure this is any different on any line. I have cruised Cunard, RCL, Carival, and Princess but never had a chance to test how "friendly" they were
774 Posts
Joined Apr 2003
Posted April 3rd, 2005, 03:29 PM
and booked the 11/27/05 sailing of The Spirit.

11 nights to the Southern Caribbean. round trip, out of NYC.

The ship should be in great shape, it will only be a few weeks out of dry dock.

This is our 2nd Norwegian cruise.
Our other was on The SS Norway in January 2002.
We had no major problems on that cruise.


It appears there is a lot of confusion and shuffling of the Spirits schedule.
I hope it will not effect our date!!

Thank you all for your replies!
187 Posts
Joined Mar 2005
Posted April 3rd, 2005, 06:07 PM
your date should be fine. The affected dates are just around the Feb-Apr. dates. "Polish Falcon"... I LIKE that... sounds like a superhero or a warplane....

...oh, and GREAT post, Shoreguy. So, so true.
Expand Signature
Collapse Signature
CCL Celebration, Dolphin IV, CCL Jubilee(2), CCL Holiday (2), CCL Tropicale, NCL Starward, NCL Southward, Norwegian Star, CCL Mardi Gras, Carnival Victory, Star/Ship Majestic, CCL Ecstasy, CCL Sensation, CCL Imagination, Grand Princess, Sun Princess, Norwegian Sky, Carnival Conquest , HAL Zuiderdam, Dawn Princess, Norwegian Sea, Norwegian Dawn, Norwegian Sun, HAL Oosterdam, Crystal Symphony, RCI Rhapsody, RCI Brilliance, Oceania Regatta, Celebrity Summit.

up next..... Norwegian Jewel 12/05
21,297 Posts
Joined May 2002
Posted April 3rd, 2005, 06:54 PM
It's interesting how experiences can be so very different. We have only been on one NCL cruise and found the crew to be frendlier, by far, than other lines. I would not say it was our favorite cruise, but a very good experience and we would not hesitate to sail with NCL again in the future.
774 Posts
Joined Apr 2003
Posted April 4th, 2005, 03:36 PM
My user name came from another board that was part of this network.
The board was dedicated to a computer strategy game called Panzer General.
Members would swap hints, tips and write after action reports.
My email address was already registered so I had to keep the same name.
344 Posts
Joined Jan 2005
Posted April 4th, 2005, 11:57 PM
We had very few complaints regarding our trip on the Spirit. It was Easter break, and there were over 200 6 to 9 year olds on board, the sailing right before us had a gazillion kids also. Since my kids are 6&9 thier group was rather overwhelming to the kids club staff. My daughter mentioned on the last night that during a pillow fight at the pj party she saw her counselor smile for the first time.
The arcade staff also seemed a bit crabby, but again, not all kids are as supervised as mine, and we saw many little kids with no adult watching them.
Did we have a fabulous time, were we greeted by every room steward we saw during the entire cruise, was my Mom's room steward absolutely incredible (given that Mom sometimes gets confused), did the reception staff, shore excursion staff, all waiters but one, and the guys in the coveralls who made sure none of got smashed between the tenders and the dock in Grand Cayman impress us?? Absolutely...
Would we cruise NCL again? yes... During Easter? maybe not...