Posted April 8th, 2012, 08:37 PM
We headed out to explore some more. The aft pool cover was closed so there was one place on Lido that was dry. We found our table in the dining room. It was
literally
the "No one puts baby in the corner" table. We were in the port, aft corner of the Golden (mid-ship) dining room at a 3-top. I was looking forward to some fun tablemates, but, alas, it was not to be. I enjoyed my time with my family, though!
Tiles from the corner….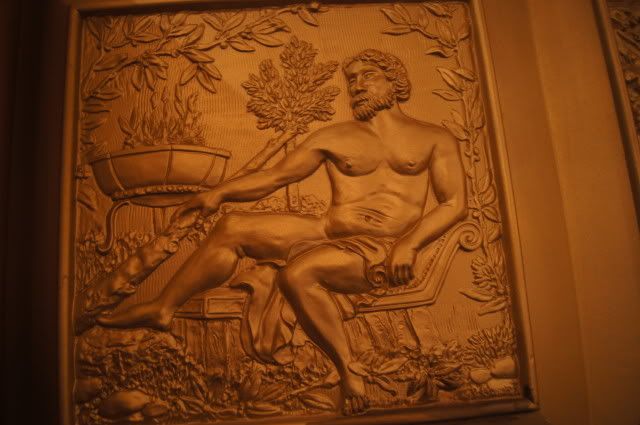 Odd blue lights resembling something…
Cam with silverware display in background….