Posted April 28th, 2012, 11:32 AM
Last edited by obsessedsc; April 28th, 2012 at
11:33 AM
we got back on the ship. watched sail away from our balcony at 5. Freshened up and then my mom came to keep an eye on the baby (he was napping on the balcony) while she dried her hair for dinner and my DH and I went to get a drink at the pool bar and finally discovered deck 14 opened!!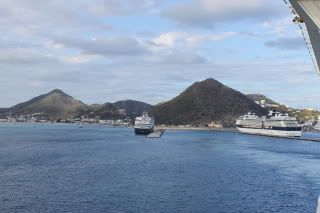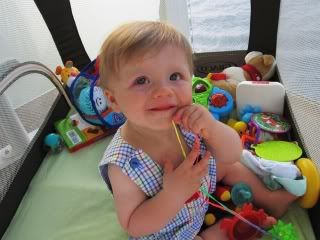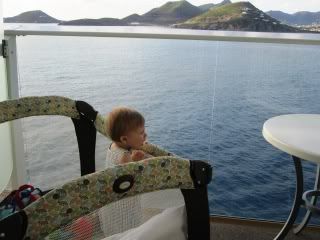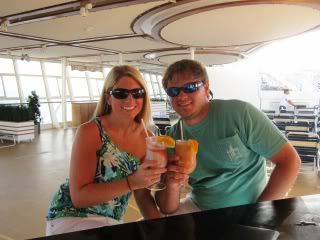 After this we went to dinner in the MDR at 6pm. I had to get up about 5 times with the baby because he just had a great nap and sitting in the MDR is boring for a busy bee! After dinner DH went back to our cabin with the baby. DH didnt get his usual afternoon nap so he was tired. The rest of us went to ice games at 7:30 and then mom, brother and I went up and down a couple of times on the rising tide. I had a mudslide and it was DELICIOUS!! Then we went to cupcake! I got the red velvet took it back to the room to share with DH! We watched a cute dreamworks movie on tv and went to sleep!!
Expand Signature
Collapse Signature
past cruises: (and vacations)
Big Red Boat 94'
Carnival Fantasy 96'
Carnival Sensation 99'
RC Voyager of the Seas 02'
Carnival Fascination 03'
Mariner of the Seas JULY 22, 2007! (thanks for the memories)
Freedom of the seas JUNE 1, 2008-Eastern Caribbean
Monarch of the Seas May 18,2009.
Sandals Grande St. lucia- June 14,2010-HONEYMOON!
Allure of the Seas April 15, 2012- Eastern Caribbean (click link for review)
http://boards.cruisecritic.com/showt...ght=obsessedsc
Tranquility Bay Beach House Resort, Florida Keys (Mk's first vacation at 2.5 month old)
Freedom of the Seas : May 18, 2014
Disney World November- 5, 2014
Beaches Turks and Caicos- June 3-9, 2015
Disney World- March 10, 2016
Disney Dream : June 5-10, 2016
up next:Harmony of the Seas June 16, 2018
live.love.laugh.