Posted August 3rd, 2012, 03:22 PM
To update to the original thread with more clarity . . . . .
Nellie's offers three kinds of cabanas
Beachside - on the beach with little to no climbing
Hillside - a more extensive climb up the hill
Over the water - has direct water access from the cabana
Each cabana comes with lots (maybe 6) towels, an iced cooler with 3 x 1L bottles of evian water, access to the upgraded buffet which offers shrimp skewers, steak, greek salad, etc and a cabana attendent. The attendent will get your drinks, more towels, bring you your floating mats,etc.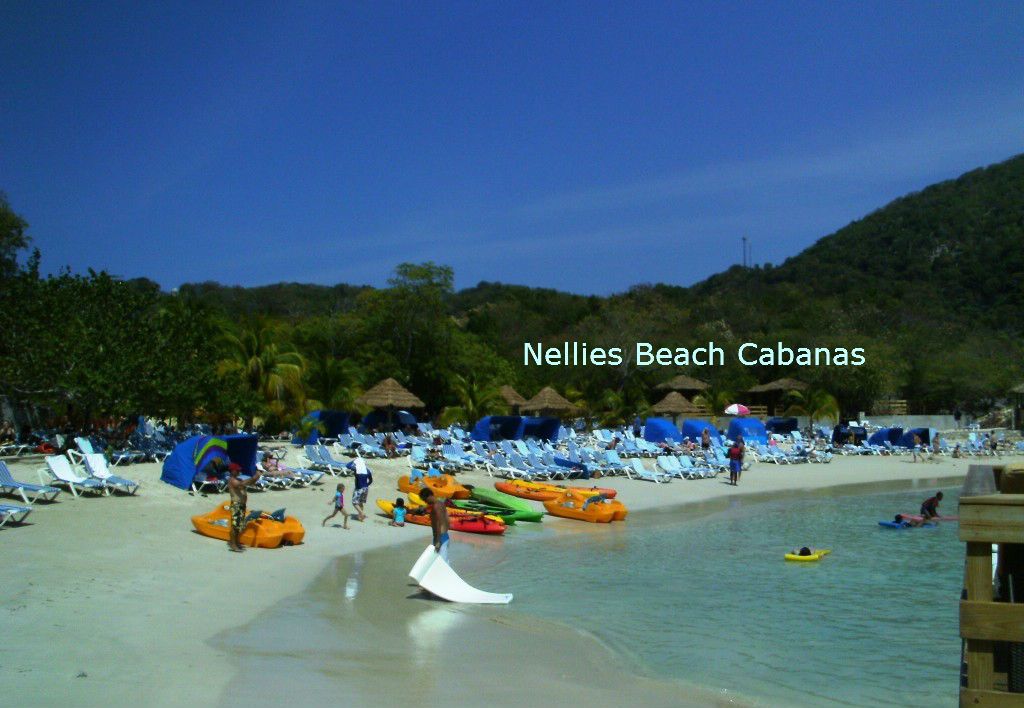 Expand Signature
Collapse Signature
Melanie