Posted August 19th, 2012, 09:21 AM
On the 28th of april 2013 we will be one of the first consumers to sail the Norwegian Breakaway. Although it's only for one night we're looking forward to the experience of being the first one on a brand new ship.
First of all I want excuse myself when it comes to mistakes in writing this down in English. I'm from Holland, so it isn't my first language.
We will use this thread to keep you updated on the build of the Norwegian Breakaway. During our cruise we'll be updating live, so if you would like to see a picture of the pool area, post it here, we will be answering them all.
Cruise:
28/4 Rotterdam
29/4 Southampton
If you have specific questions, like eating at Ocean Blu, or pictures of the Owners suite, you can sponsor us
I will start with an overview of the facilities onboard the ship.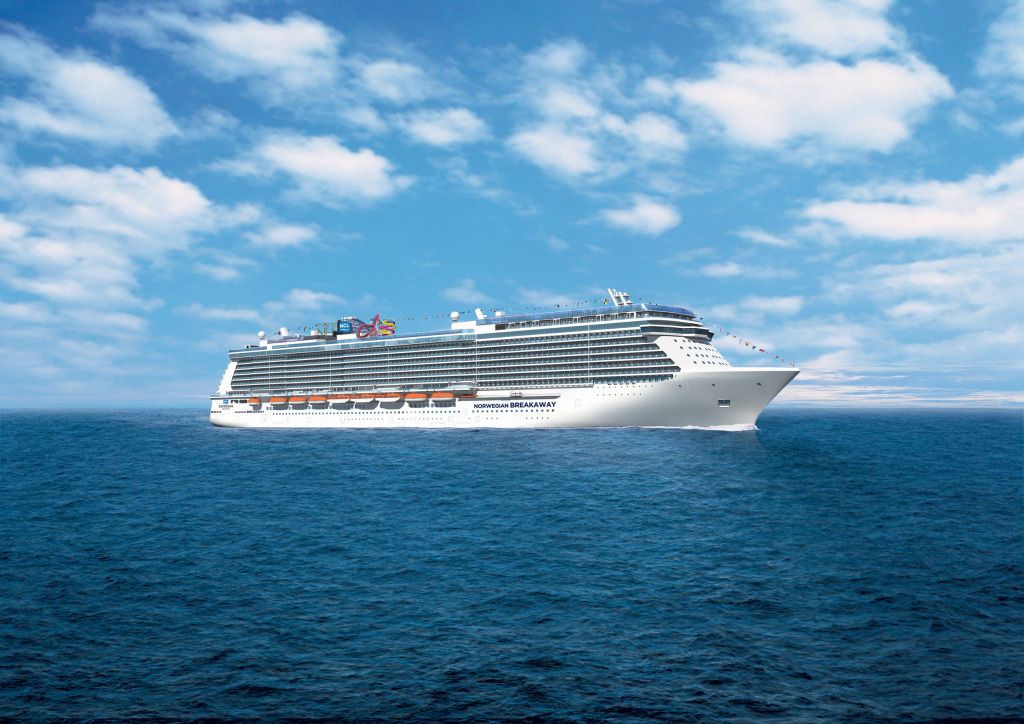 Expand Signature
Collapse Signature
Norwegian Gem 10/2009
Independence of the Seas 05/2010
Norwegian Epic 06/2011
MSC Opera 06/2012
Norwegian Breakaway 04/2013
MSC Divina - Yacht Club 04/2014
MSC Orchestra 01/2015
Norwegian Epic The Haven 04/2015
MSC Preziosa Yacht Club YC3! 06/2015
Costa Favolosa 04/2016
Carnival Vista 05/2016 New Ship!
Norwegian Escape The Haven 10/2017
Upcoming:

MSC Seaside 11/2017
MSC Seaside 04/2018 YC B2B