Posted October 15th, 2012, 02:54 PM
Last edited by daliflor; October 15th, 2012 at
03:03 PM
It seems that contest was the highlight of the cruise (so many photos and videos).

Otherwise, for the most part, it seems like a good commercial for Nutrisystem!
: - ))
Now that's a pretty fair statement - for us,
one of the day's highlights
for sure!
With so many other activities to choose from (see "schedule" below), it's hard to pick and choose sometimes,
especially with scheduling conflict(s) and personal interest(s).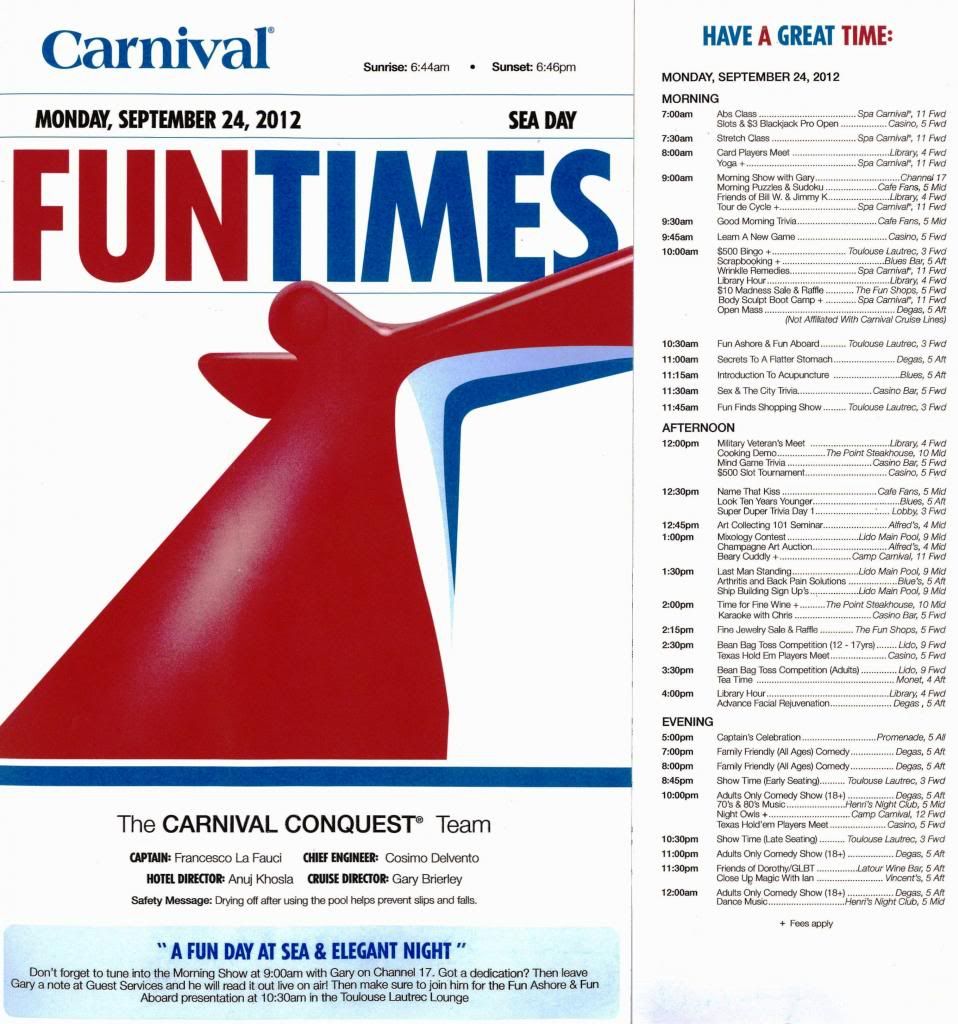 Now with respect to the "good commercial" comment... That's true too and I have to add it to another comment
made my a fellow cruiser, as part of his CC review:
"My only real negative observance (other than Jamaica) was the quality of passengers on board. It was like a floating trailer park.
We were wondering if head to feet tattoos were required for this particular cruise.
Some people...I just dont get it.
But whatever, everyone was there to have a good time, and that's exactly what we had! Already booking our next Carnival cruise!"