Posted October 26th, 2012, 09:08 PM
I had wanted to cruise to Bermuda for years, but it never fit into our budget or schedule. We typically take a family cruise to the Caribbean in January to get away from the cold and snowy winters of the mountains of Virginia. We came across a really good deal on an inside guarantee cabin for the second week of October. I was concerned about the hurricane potential, as well as the possibility of cooler weather. But with such a good deal, my husband and I decided to take this cruise sans the kids for a quiet and romantic week. We are still going to take our January cruise to the southern Caribbean with the kids (I must have said this to myself a hundred times to ease the guilt for leaving our 10 & 11 year olds with their grandparents).
There are numerous reviews of the Explorer, and a very few of her new itinerary to Bermuda. I do not plan to go into every detail of the trip, but plan to hit the hot spots of the ship, and more details of Bermuda. We visited numerous beaches in Bermuda and snorkeled three times. I will post pictures of the beaches, as well as underwater photos taken while snorkeling.
Since this was an extra cruise for us this year, I wanted to keep costs down, but I also did not want to miss the Bermuda experience. We drove up to NJ the day before the cruise and I used my last Marriott points for a free hotel stay in Newark. We visited the Liberty State Park Saturday evening, and I must say, this park far exceeded my expectations! It was well laid out, clean, and felt safe. We must have walked a couple of miles within the park. The views of NYC were amazing, especially at sunset.
Liberty State Park: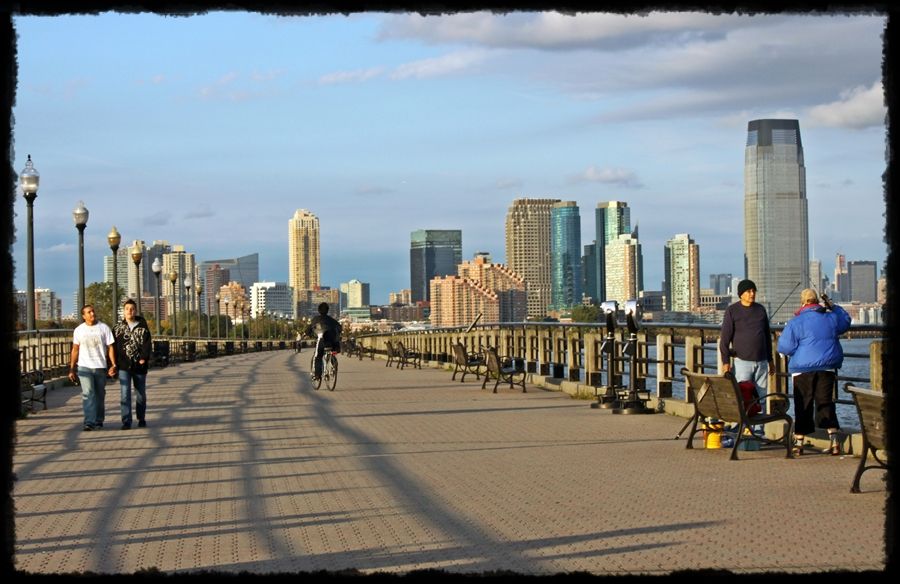 The backside (unfortunately) of the Statue of Liberty: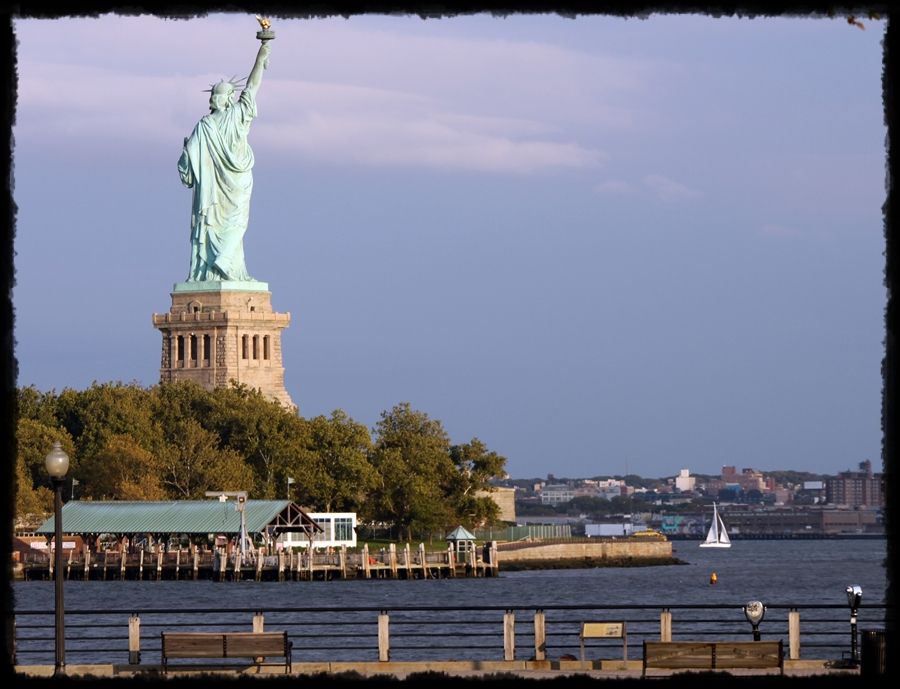 Empty Sky, 911 Memorial (the two walls extend visually to where the twin towers stood):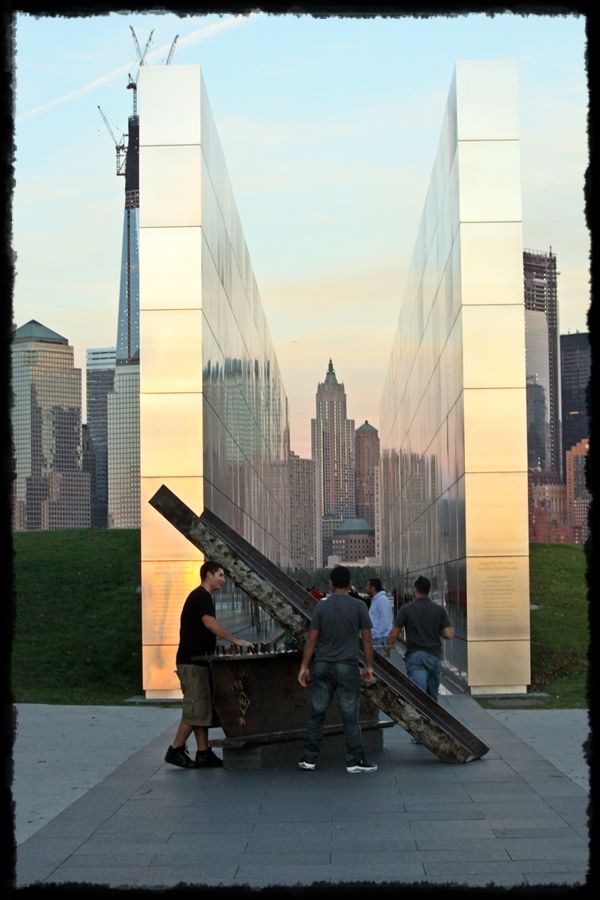 Manhattan: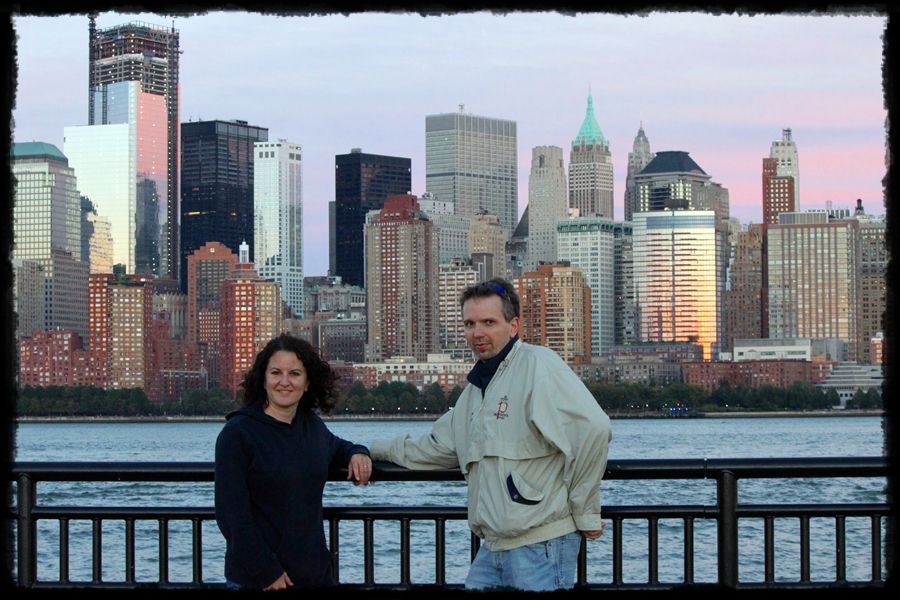 To Be Continued...
Expand Signature
Collapse Signature
I cruise for the ports. The ship is an added bonus!
***Puerto Limon, Costa Rica ***Labadee, Haiti*** Samana, Dominican Republic*** Cozumel, Mexico*** Nassau, Bahamas*** Grand Cayman*** Belize***St. John, USVI*** St. Martin*** Freeport, Bahamas*** San Juan, Puerto Rico*** Roatan, Honduras***St. Thomas, USVI***Colon, Panama*** Bermuda***Grand Turk*** La Romana *** Aruba *** Curacao *** Costa Maya *** Half Moon Cay ***Ocho Rios and Great Stirrup Cay
Cruise Picture Reviews:
Norwegian Getaway to Great Stirrup Cay, Grand Cayman, Ocho Rios, and Cozumel
http://boards.cruisecritic.com/showthread.php?t=2331862
Carnival Sunshine to Cozumel, Belize, Roatan, and Costa Maya:
http://boards.cruisecritic.com/showthread.php?t=2169332
Carnival Fascination to Half Moon Cay and Nassau:
http://boards.cruisecritic.com/showthread.php?t=2066091
Norwegian Jewel to Cozumel, Belize, Roatan, and Costa Maya:
http://boards.cruisecritic.com/showthread.php?t=1976718
Carnival Freedom to Grand Turk, La Romana, Curacao, and Aruba (2nd favorite cruise):
http://boards.cruisecritic.com/showthread.php?t=1781515
Royal Caribbean Explorer of the Seas to Bermuda (3rd favorite cruise):
http://boards.cruisecritic.com/showthread.php?t=1728780
Carnival Freedom to Panama, Costa Rica, & Cozumel (favorite cruise):
http://boards.cruisecritic.com/showthread.php?t=1347741
Carnival Dream to Nassau, St. Martin, and St. Thomas:
http://boards.cruisecritic.com/showthread.php?t=1584851
Carnival Sensation to Nassau & Freeport (Tripwow):
http://boards.cruisecritic.com/showthread.php?t=1262795