Posted February 16th, 2013, 11:01 PM
You might ask, "Why now, after all of these months would she do a review of a cruise she took way back in May of last year?". Well, after reading so many great reviews, I got inspired! Plus, I do believe that if you are interested in doing a land adventure with your cruise, getting in as much as you can with a short amount of time, I might be of some help. Just ignore all of those people that tell you that you need to take it slowly & only choose one or two areas to explore & enjoy. If you are like me, you don't make it to Europe every year. When I am there, I want to make the most of it!...AND WE DID! IT WAS AMAZING!
Ok, a little background....I am Joanna. I am 41, never married, no children. In my late twenties, early thirties, I rarely traveled anywhere because I thought I needed to wait on my future husband to travel to all of those places I wanted to see. Well, in 2009, I decided I wasn't going to wait any longer.....for the travel part, anyway! In July 2011, I started planning this adventure with my youngest sister (Katie) who was 26 at the time and single and hard working, and my niece (Corrie) who turned 22 during the cruise and is student at the University of Alabama. Let me sidetrack here. If you from the South, been to the South or have heard of the South, you know of the Alabama/Auburn rivalry. Well, most of my family are Auburn fans, since 2 of my sisters (including Katie) and my brother and his wife went to Auburn. Corrie disgraced the family and followed her bf to Alabama....kidding (a little)!
They are engaged now, and we do love them both even though they scream those curse words, "Roll Tide"! I am a true Auburn fan and will forever scream, "War Eagle"! Ok, back on topic....This cruise departed out of Rome, or Civitavecchia to be specific. My original plan was depart a couple of days early and spend some time in Rome before the cruise. The more I thought about it, the more I wanted to experience. This ended up being our itenerary...
May 18: Fly out
May 19-21: Venice, Italy
May 21-24: Florence, Italy with a side day trip to Siena, San Gimignano and Pisa
May 24-25: Pompeii and Sorento, Italy with a trip down the Almalfi Coast
May 25-27: Rome, Italy
May 27: Embarkation Day
May 28: Sicily, Italy
May 29: Sea Day
May 30: Athens, Greece,
May 31: Ephesus, Turkey
June 1: Souda, Crete
June 2: Sea Day
June 3: Debarkation and spending the day in Rome
June 4: Fly Home
This was a lot, and we knew it going in. LET the ADVENTURE BEGIN!
I got home from a work trip on May 17th, the day before we were to fly out. Thankfully, my flight didn't leave Pensacola until around 12:30 in the afternoon. This gave me time to pack, repack, weigh luggage, unpack, weigh luggage, unpack, weigh luggage and unpack some more. Thankfully, I got on the plane with my luggage weighing in just under the 50 lb. weight limit at 49 lbs.! I was meeting Katie and Corrie in Miami, as they were both flying out of Birmingham, AL. From there, we were flying Iberia Airlines to Madrid and then on to Marco Polo Airport in Venice. The one thing about Iberia is that you cannot request a seat in advance. We tried getting them together once we got to the gate, but the plane was completely full. This was a bummer, but we were hoping to sleep most of the way, anyway. Unfortunately, our plane was late leaving Miami. We didn't make up the time on the way, and I believe almost everyone on the plane missed their connecting flights out of Madrid, including us! Now, you have to realize that with us being on a tight schedule, this took a big chunk out of our time in Venice, as we were stuck in the Madrid airport for HOURS....
......and jet lag had set in.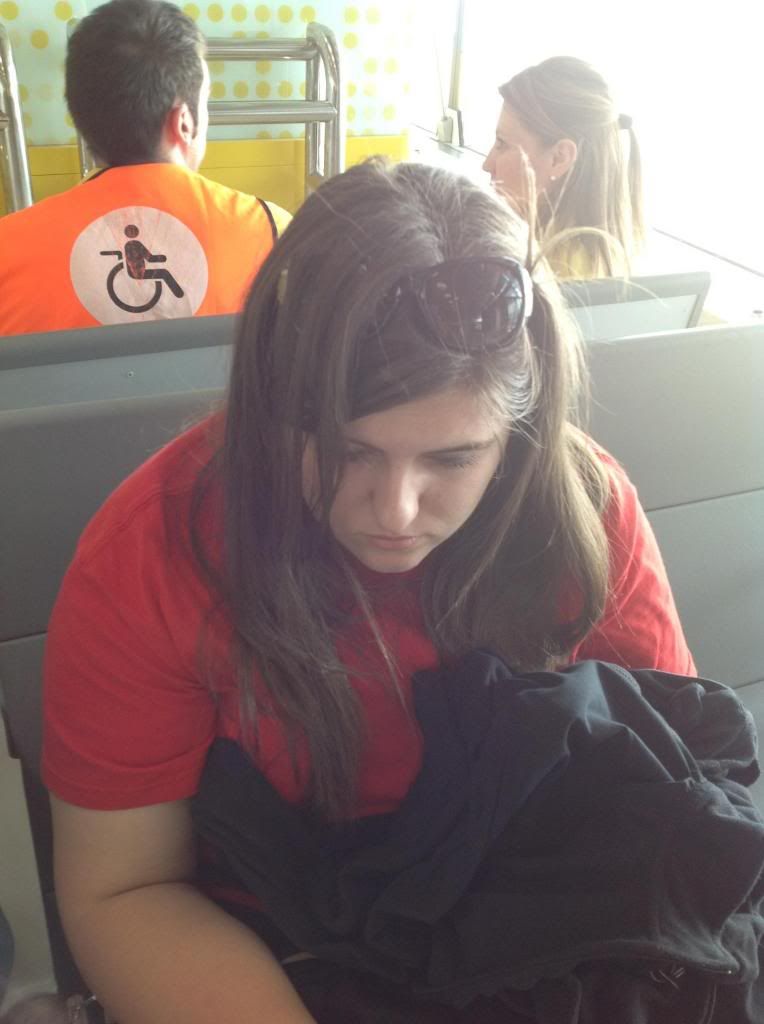 This was after a little nap.....Still smiling!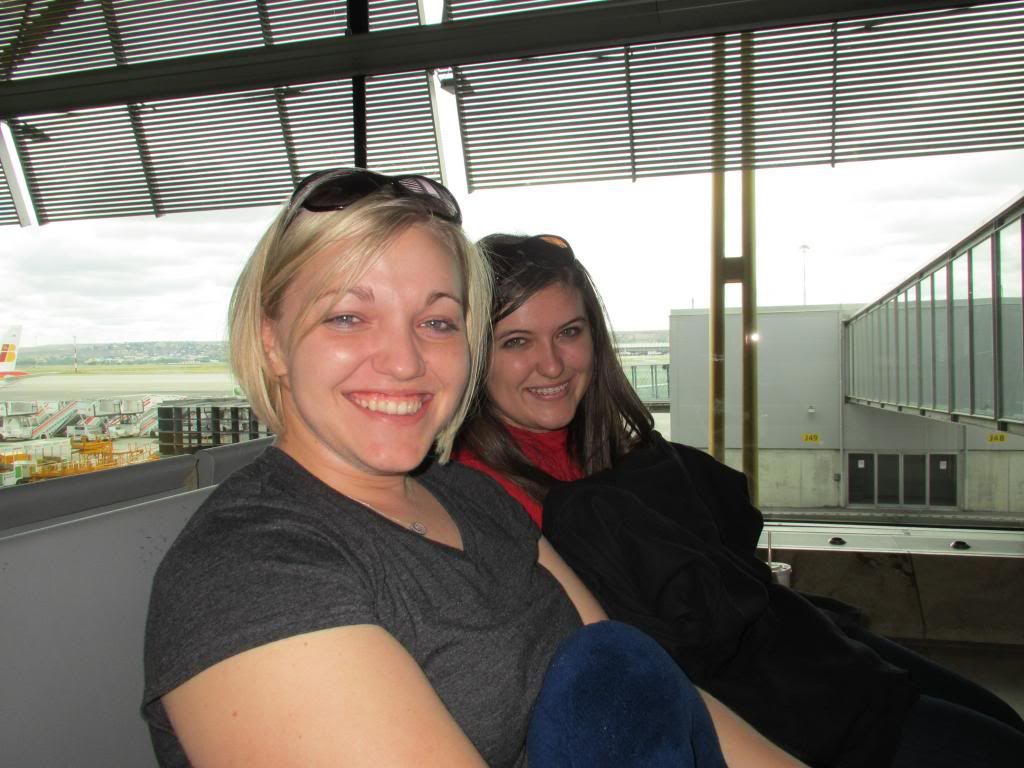 P.S. This is my very first review on CC. I know it will take days, but I do plan on finishing it!
Expand Signature
Collapse Signature
Carnival Fantasy (Mobile)-January 2017
Carnival Legend (Seattle)-June 2016
Carnival Dream (New Orleans)-May 2015
Carnival Dream (New Orleans)-June 2014
Serenade of the Seas (Barcelona)-May 2014
Brilliance of the Seas (Boston)-October 2013
Carnival Breeze (Miami)-May 2013
Navigator of the Seas (Rome)-May 2012...Mediterranean...My Review
http://boards.cruisecritic.com/showthread.php?t=1790844
Carnival Valor (Miami)-October 2011
Carnival Glory (NYC)-September 2010
Carnival Inspiration (New Orleans)-August 2002
Nordic Empress (Miami)-June 1992