Posted April 24th, 2013, 10:13 PM
Waterworks on
Victory
. It was heavily used this trip!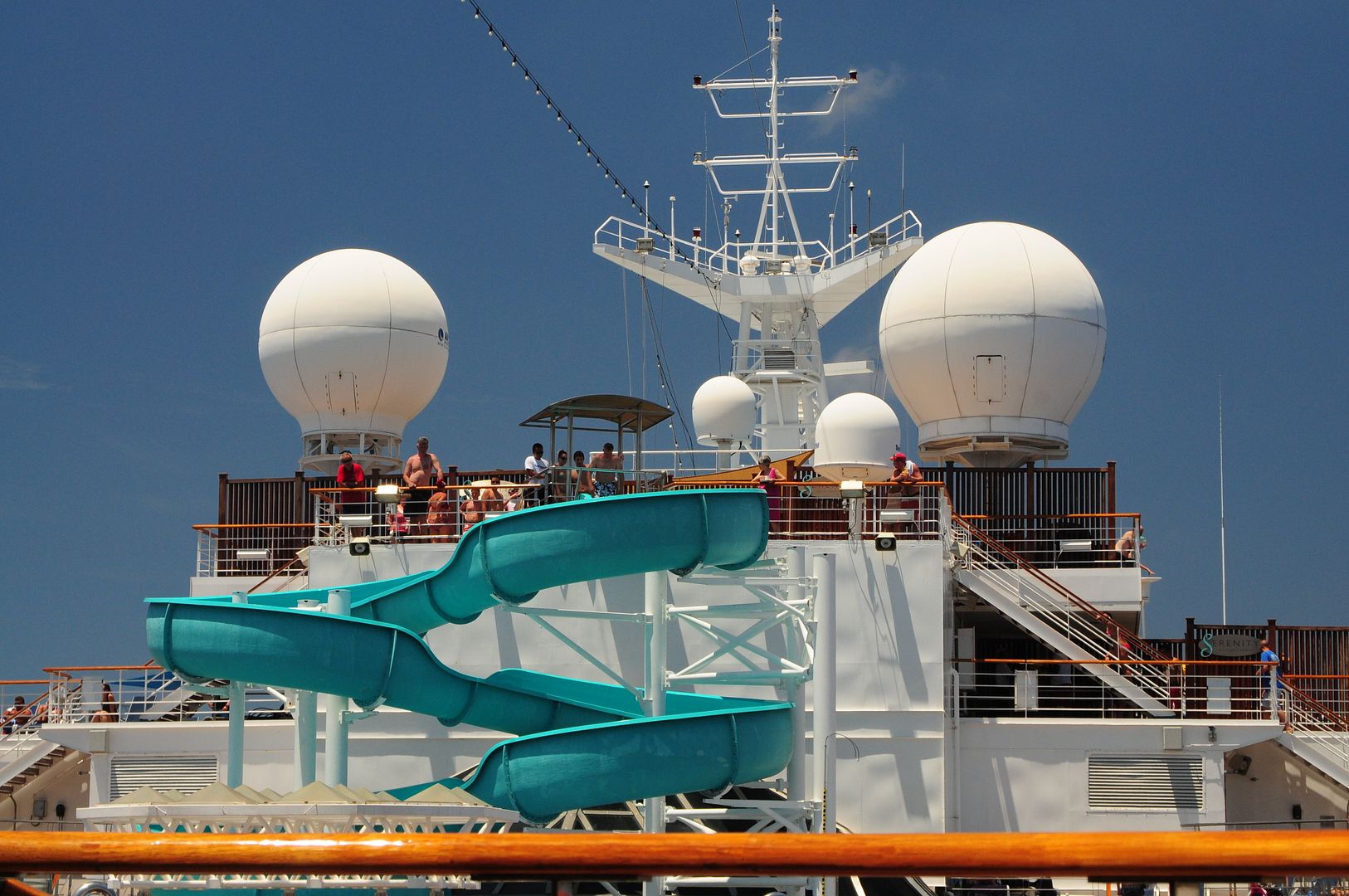 Look at all the EMPTY chairs being reserved by people who have no intention of using those chairs. I am all for being able to go in the pool, come out, go back, etc... but I saw people come, adjust their stuff so it looked different, and leave. ALL AFTERNOON. Why does Carnival have a posted policy and then NOT enforce it. Arrgh.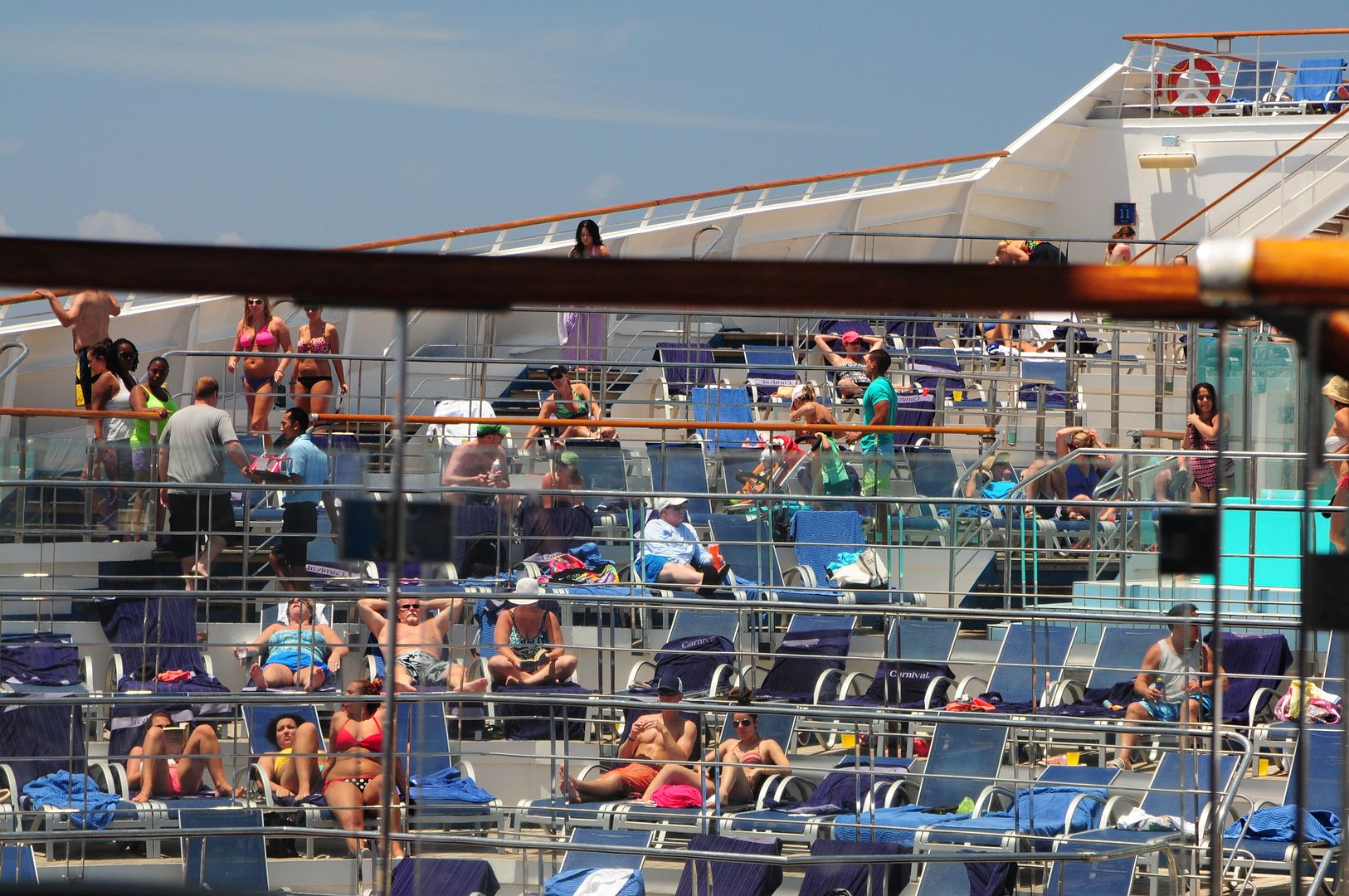 Liberty kept pace with us...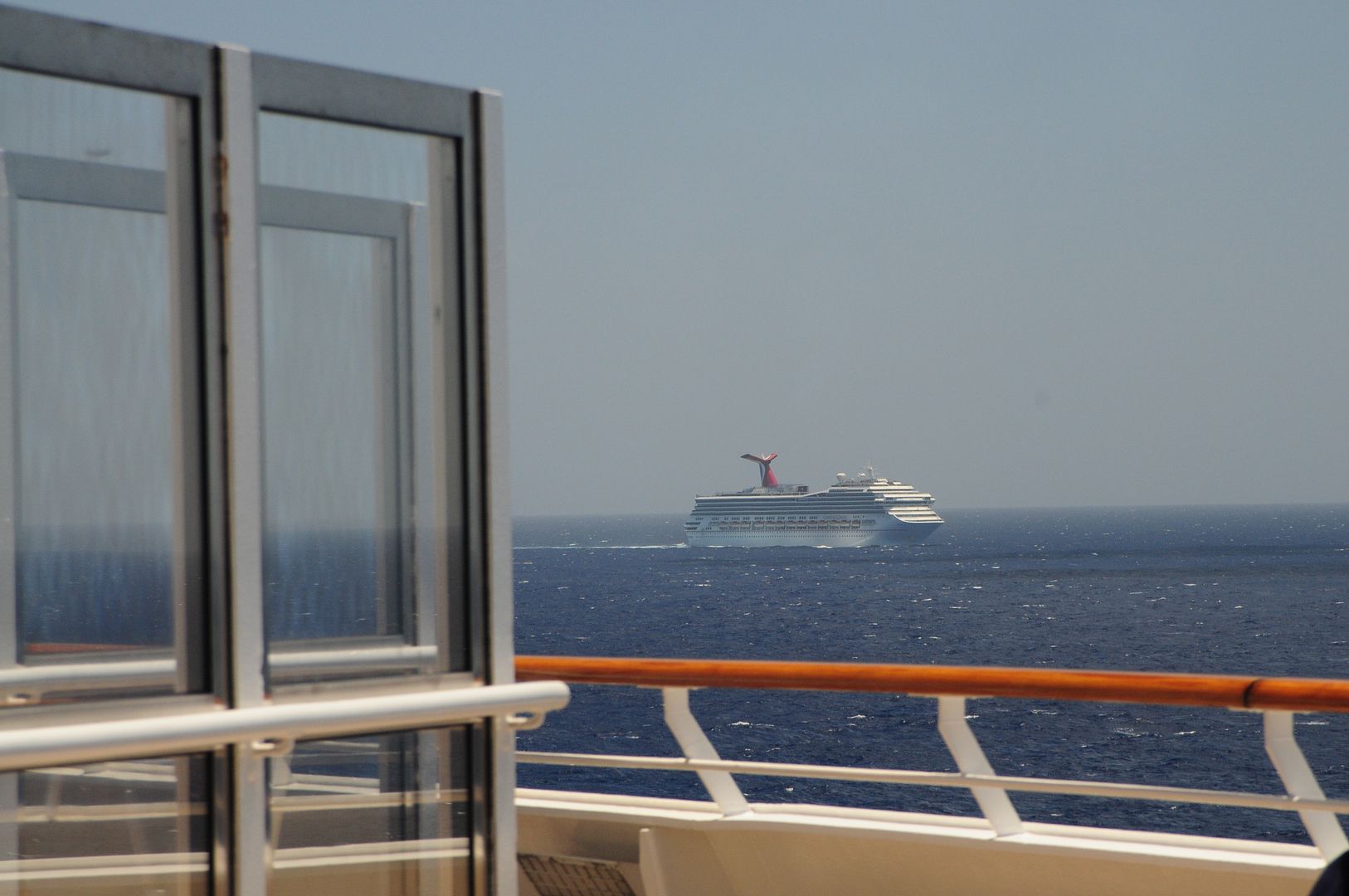 Serenity: Forward, Deck 11, 12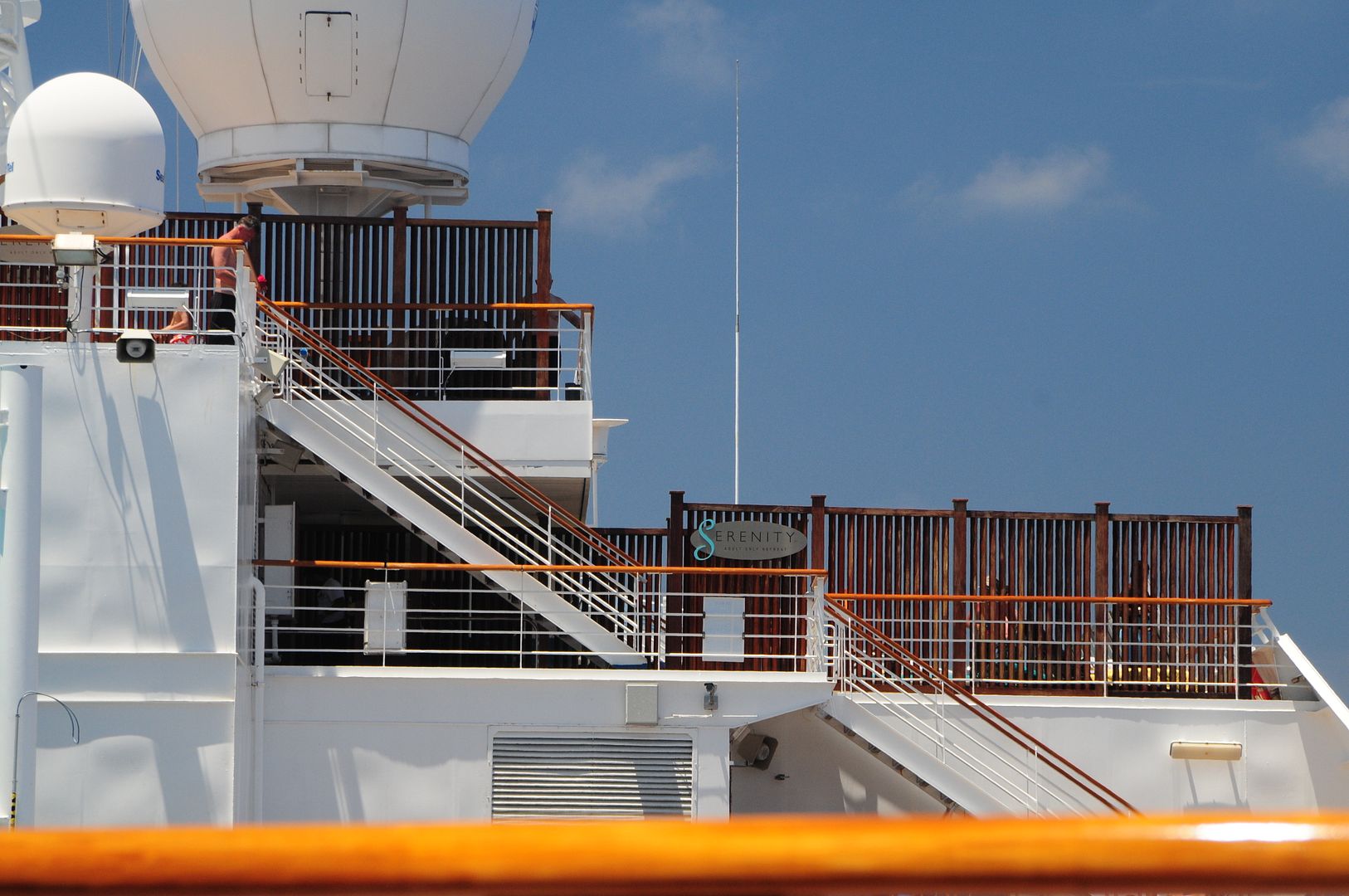 Pool was crowded: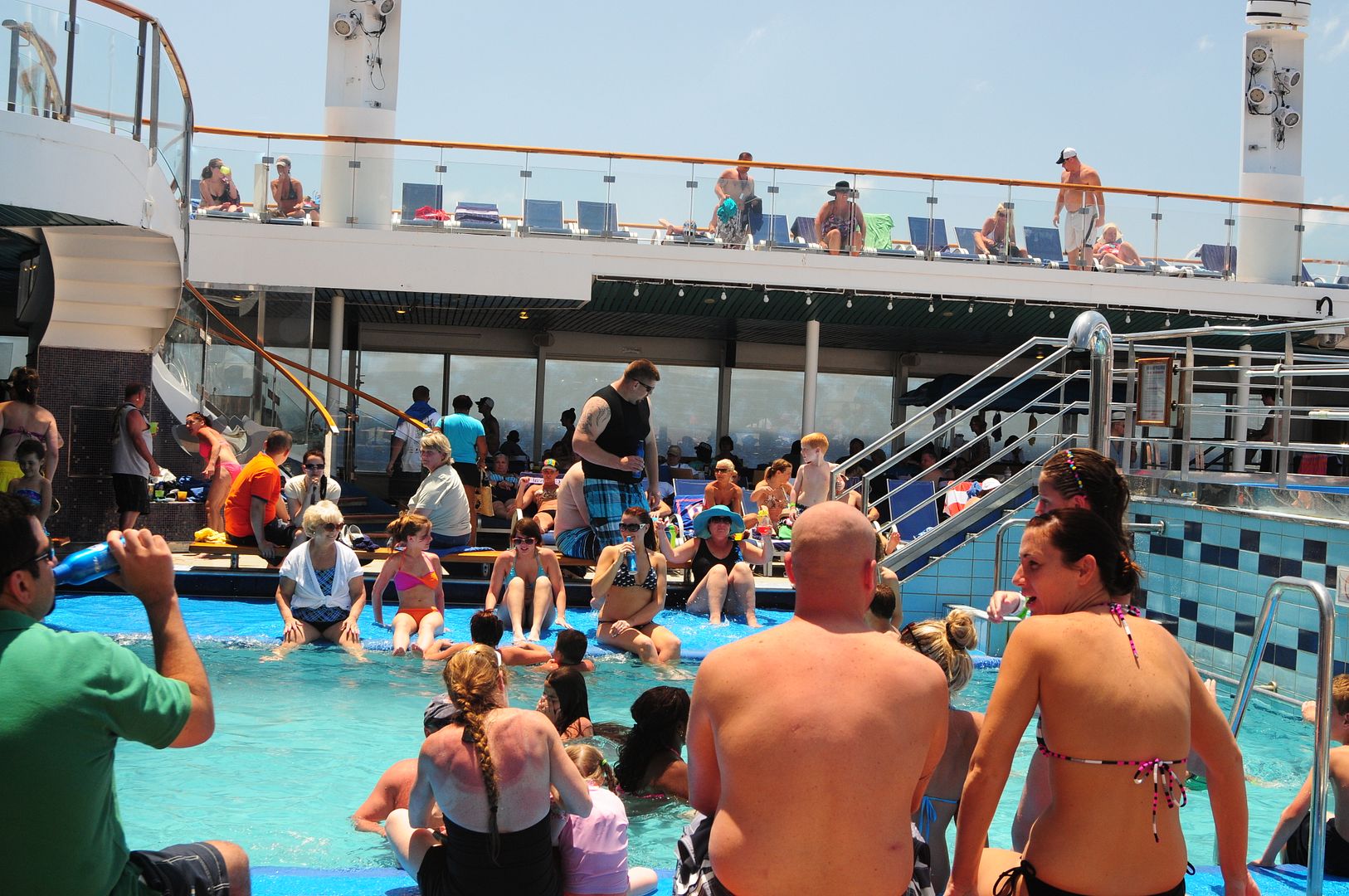 Expand Signature
Collapse Signature

Past Cruises:
MSC Divina 05-14-16 (Western Caribbean: Ocho Rios, Grand Cayman, Cozumel, Nassau
Royal Caribbean Grandeur of the Seas 11-21-2015 (Baltimore, Port Canaveral, Cocoa Cay, Nassau, Key West)
Norwegian Epic 05/23/2015 (Western Mediterranean: Barcelona, Naples, Rome, Florence, Cannes, Palma Majorca)
Norwegian Epic 05/23/2015 (Western Mediterranean: Barcelona, Naples, Rome, Florence, Cannes, Palma Majorca)
Carnival Ecstasy 11-17-2014 (Key West, Cozumel & Carnival LIVE with Lady Antebellum!)
Carnival Glory 10-25-2014 (Western Caribbean)
Norwegian Getaway 06-21-2014 (St. Maarten; St. Thomas; Nassau, Bahamas)
Carnival Freedom 10-05-2013 (Grand Turk, Puerto Rico, St. Maarten, St. Thomas)
Carnival Victory 04-15-2013 (Nassau, Bahamas; Half Moon Cay, Bahamas; Grand Turk)
Carnival Imagination 04-12-2013 (Nassau, Bahamas)
Carnival Breeze 11-22-2012 Bahamas (2-day)
Carnival Pride 11-2-2012 Cruise to Nowhere
Carnival Valor 10-13-2012 Exotic Southern Caribbean (Grand Turk, Dominican Republic, Curacao, Aruba)
Carnival Valor 09-11-2011 Eastern Caribbean (Half Moon Cay, St. Thomas, San Juan, Grand Turk)
Carnival Dream 09-18-2010 Exotic Western Caribbean (Cozumel, Belize, Isla Roatan, Costa Maya)
Carnival Inspiration 11-21-2009 Western Caribbean (Grand Cayman, Cozumel)
Carnival Destiny 11-22-08 Western Caribbean (Ocho Rios, Grand Cayman)
Carnival Liberty 9-13-08 Western Caribbean (Cozumel, Grand Cayman, Ocho Rios)