Posted April 29th, 2013, 07:33 PM
This review is my first one on cruise critic. Me and my husband are from Missouri. This was our 4th cruise with Carnival. We went on this cruise with my sister and her husband. This is their second cruise with Carnival. I had to work Friday April 12th and once I got off of work ... I went home to change out of my work clothes- say goodbye to my babies (dogs) and get in a car and drive for 1 1/2 hours to AR where my sister lives. Once we get to her house. We loaded our luggage into her car and start our 15+ hour road trip. This cruise was so special to my husband and I. It was our 27th wedding anniversary cruise! Last minute booking which our bosses were so kind to give us off. We work in a high end hotel in Branson, MO.
It was a long drive but we make it to Jacksonville, MO around 10:30AM. We parked in a lot outside the cruise port ... it was very easy and they provided a shuttle for us to get to the cruise terminal.
Once inside we go through security without any problems. They never checked ou
r
carry-on bags. Went through the X-ray machine and we were on our way to the ship.
We were very tired at this point but I didn't want to sleep. I am on vacation!!!
Went to our rooms to put our carry-on bags away and went to the lido deck to have our first meal.
The muster drilled went fine ...
Then it was time for our sail away ... YEA!


Ship goes under the Dames Point Bridge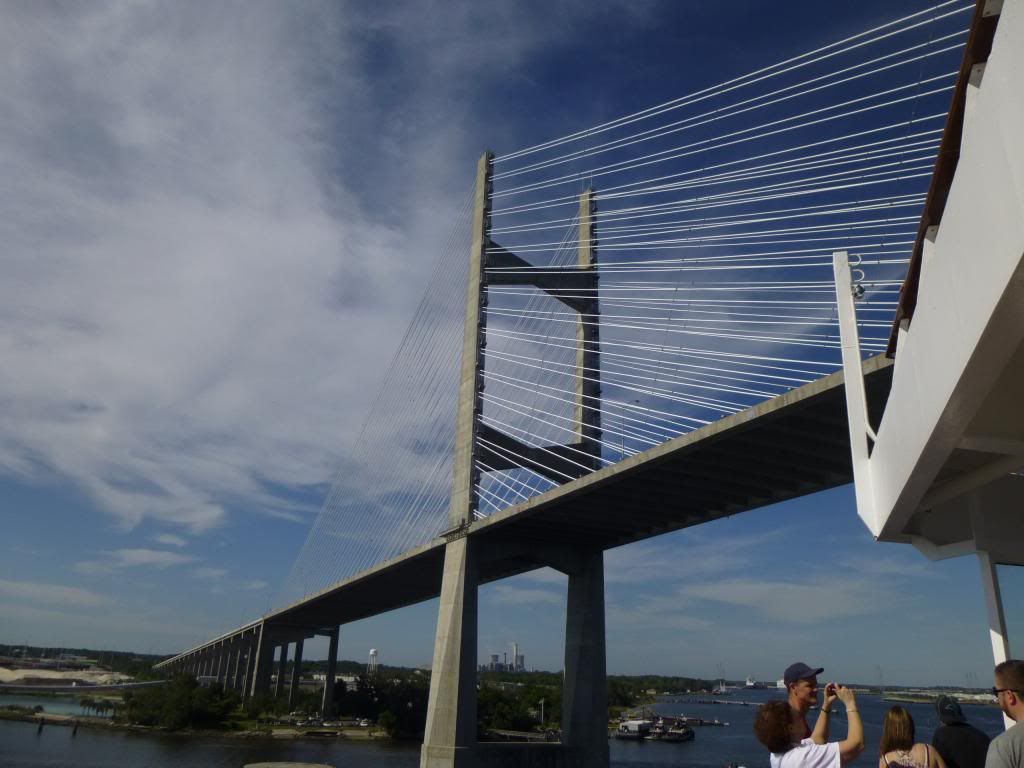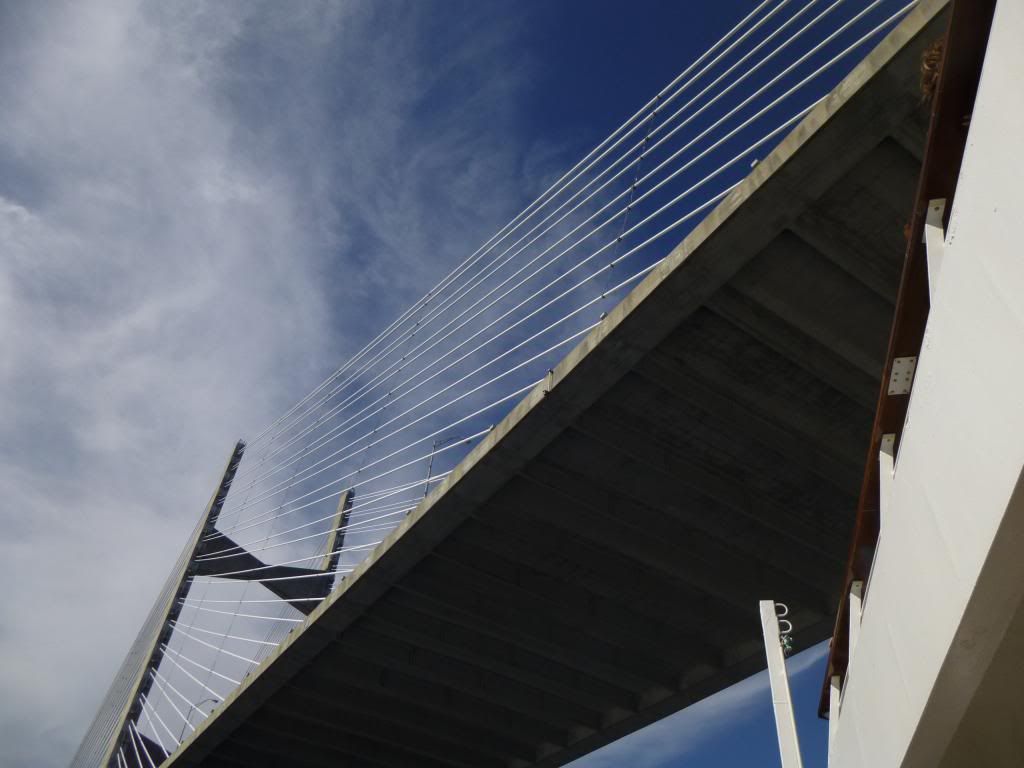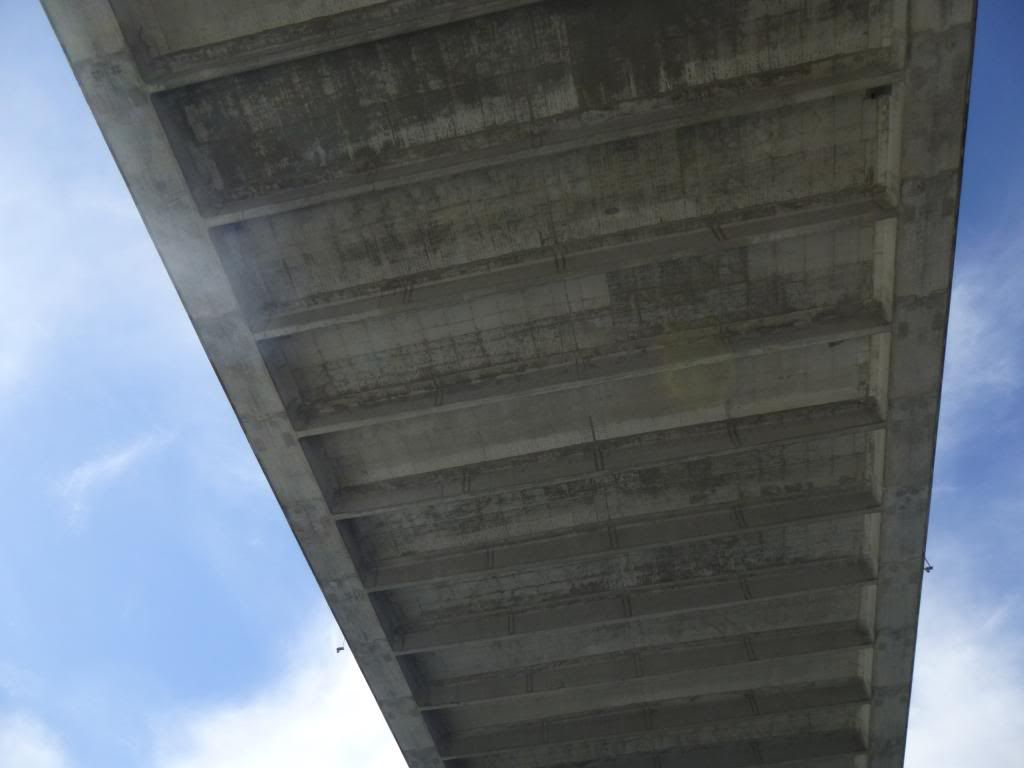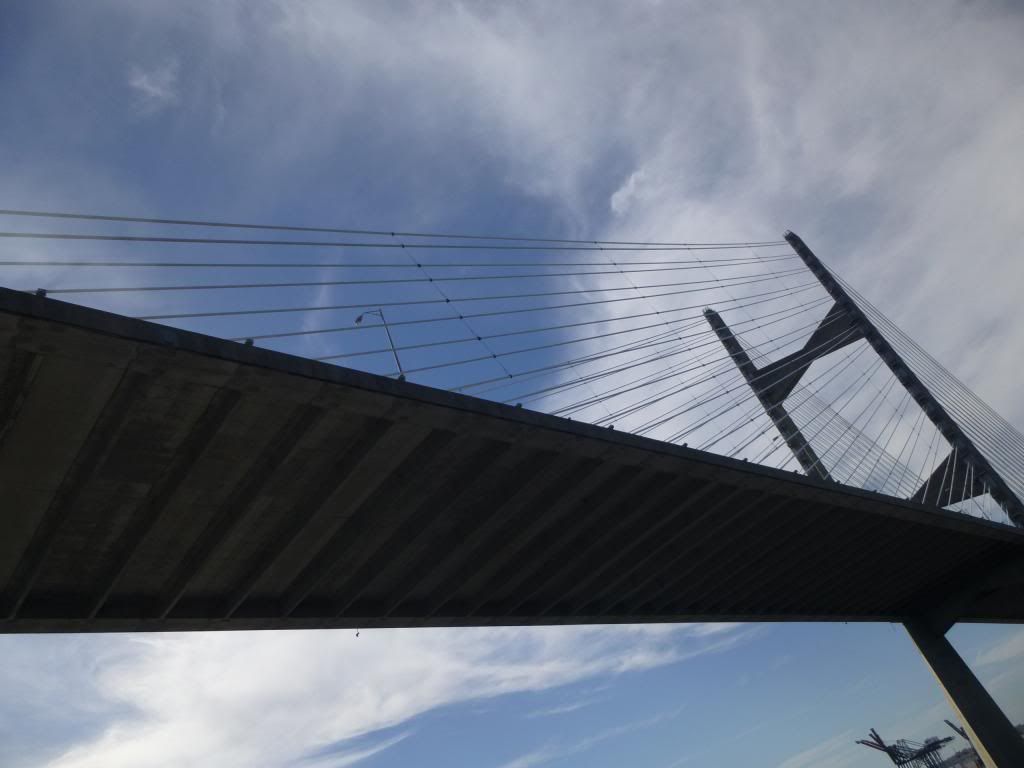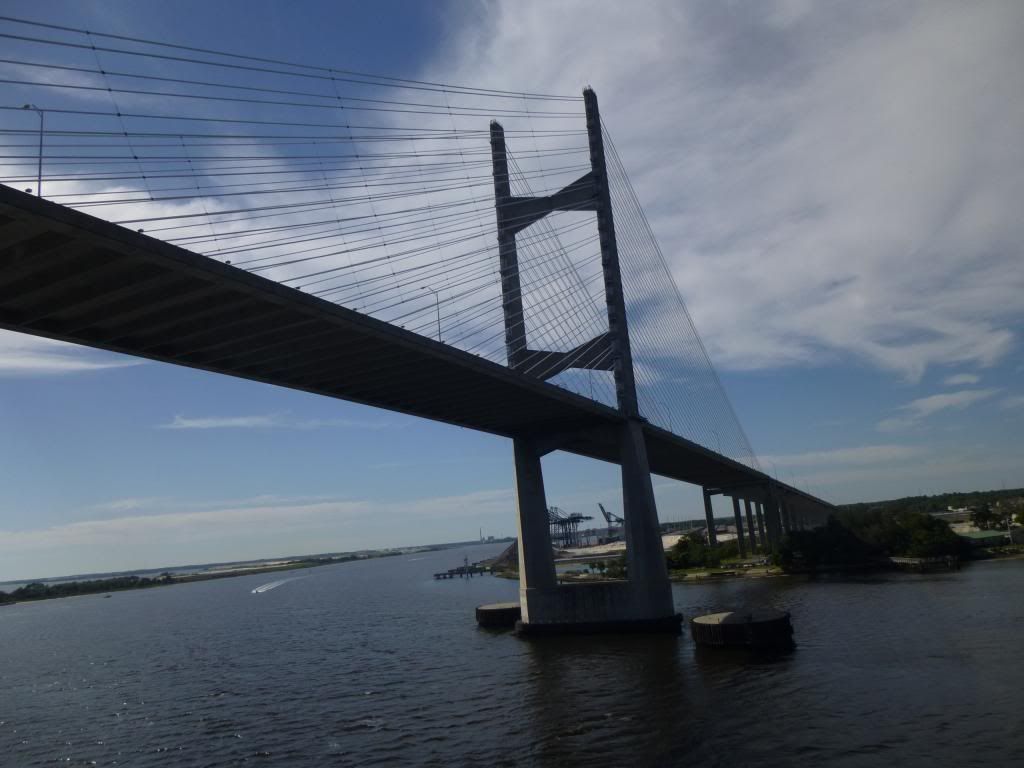 Expand Signature
Collapse Signature
Carnival Conquest Jan 2010 - Jamaica, Cozumel, Grand Cayman Islands
Carnival Elation Dec 2010 - Cancun, Cozumel
Carnival Elation Jan 2013 - Cozumel, Progresso
Carnival Fascination April 2013 - Nassau, Little Stirrup Cay
Carnival Conquest Jan 2014 - Grand Cayman Islands, Cozumel, Belize, Roatan *We turn Gold!
Carnival Fascination Jan 2015 - Nassau, Little Stirrup Cay - First B2B cruise
Carnival Fascination Jan 2015 - Nassau, Half Moon Cay - Second leg of my B2B
Carnival Conquest Jan 2016 - St. Maarten, St. Kitts, San Juan, Puerto Rico, Grand Turk

RCCL Enchantment of the Seas May 2016 - Nassau, Coco Cay, Key West

Carnival Breeze Jan 2017 - Jamaica, Cozumel, Grand Cayman Islands *Our first Lido deck cabin!
Carnival Conquest May 2017 - Nassau, Half Moon Cay, Grand Turk
Carnival Dream Jan 2018 - Mahogany Bay, Belize, Cozumel
Carnival Conquest April 2018 - St. Maarten, St. Kitts, San Jaun, Grand Turk *We turn Platinum!
Carnival Fascination-Oct 2018 - St. Thomas, Barbados, St. Lucia, St. Kitts, St. Maarten
Carnival Magic Jan 2019 - Amber Cove, St. Thomas, San Juan, Grand Turk *Our first Balcony cabin!
"If you look like your passport picture, you probably need to book another cruise!"