Posted May 25th, 2013, 05:44 PM
Background: My DH (Mark) and I (Franny) married 37 years and from Maine set sail on May 11. We have been on Celebrity and Princess and have wanted to try
Carnival
. We had a balcony cabin on Lido deck, F2F (Fast to the Fun), a spa pass, Cheers (drink package), ATD, ate at the Fahrenheit 455 Steakhouse, Fat Jimmy's barbeque, visited the casino (DH won!) and had the best time EVER. My
review
will be honest (especially about the food and some venues) but very few things went wrong. We really had a fantastic cruise and did not want to leave. Right now I can't even believe someone is in OUR cabin and probably using OUR balcony!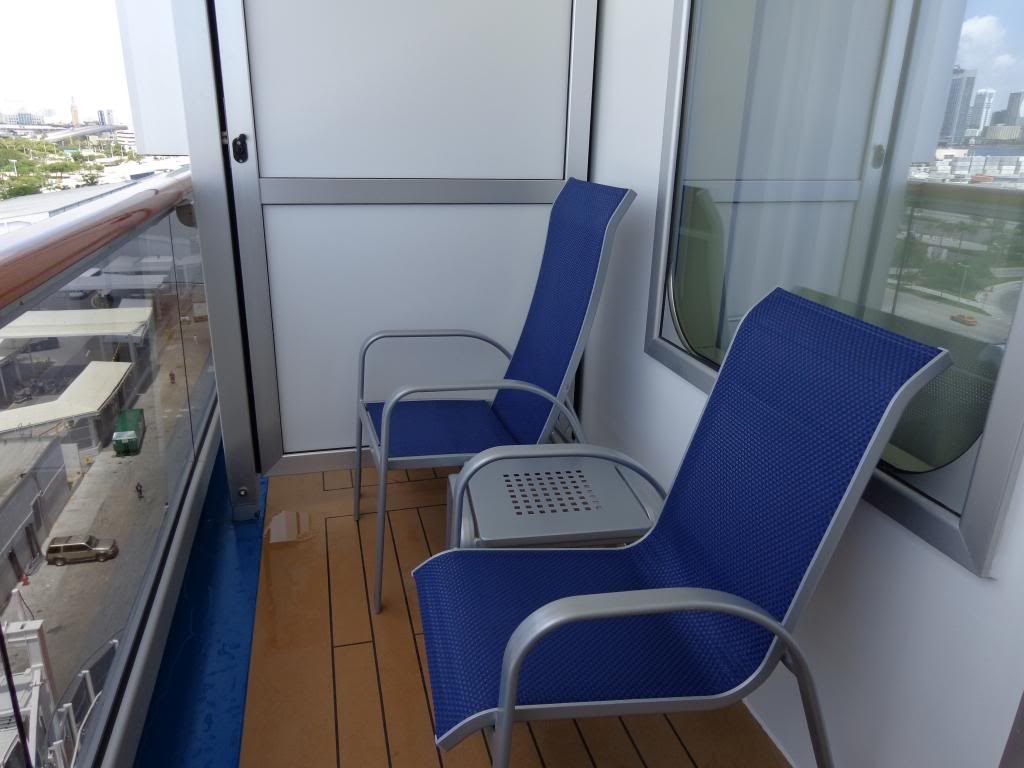 We arrived in Miami and went directly to my sister's condo which is on Lincoln Road in South Beach. Unfortunately my sister was out of state at my niece's college graduation so we weren't able to visit with her. The views from her condo are beautiful and we could see the cruise port from her balcony.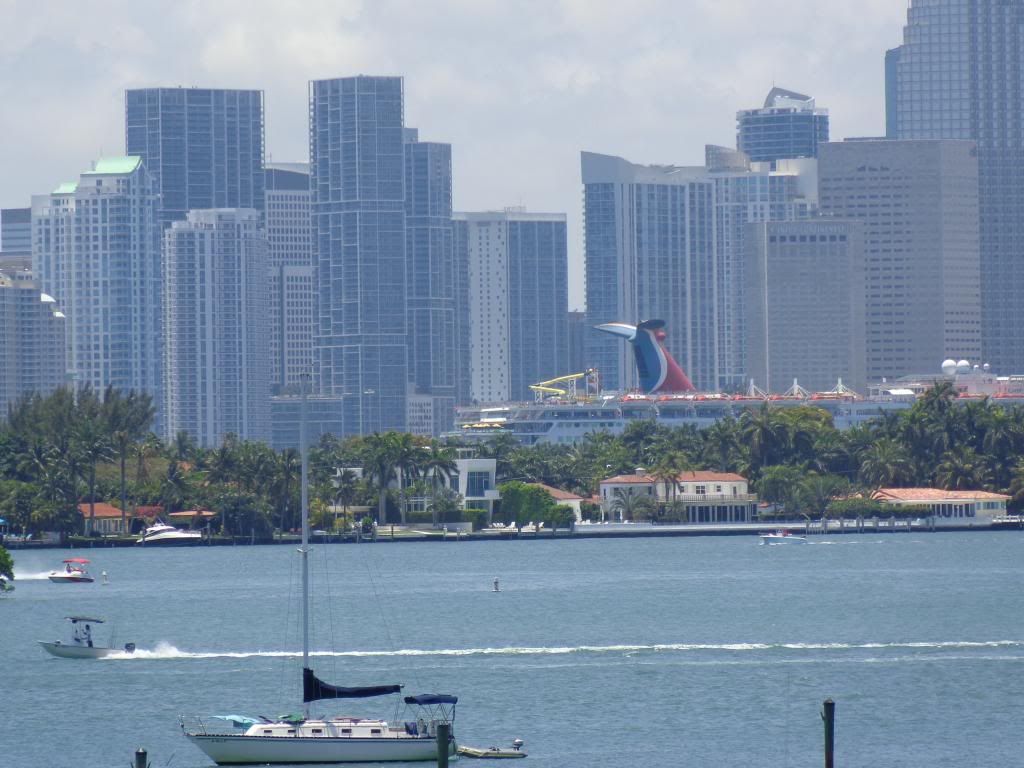 Her condo is right on the street that leads to South Beach. We dropped our bags and walked to South Beach. There are many shops and restaurants on this road and we ate at a restaurant named Nexxt which had lots of outdoor seating and was great for people watching.
The portions were huge and had we known we would have ordered 1 meal and split it. The sandwich we ate was called a Cuban sandwich and had pork, ham and cheese and was also served with a huge portion of French fries.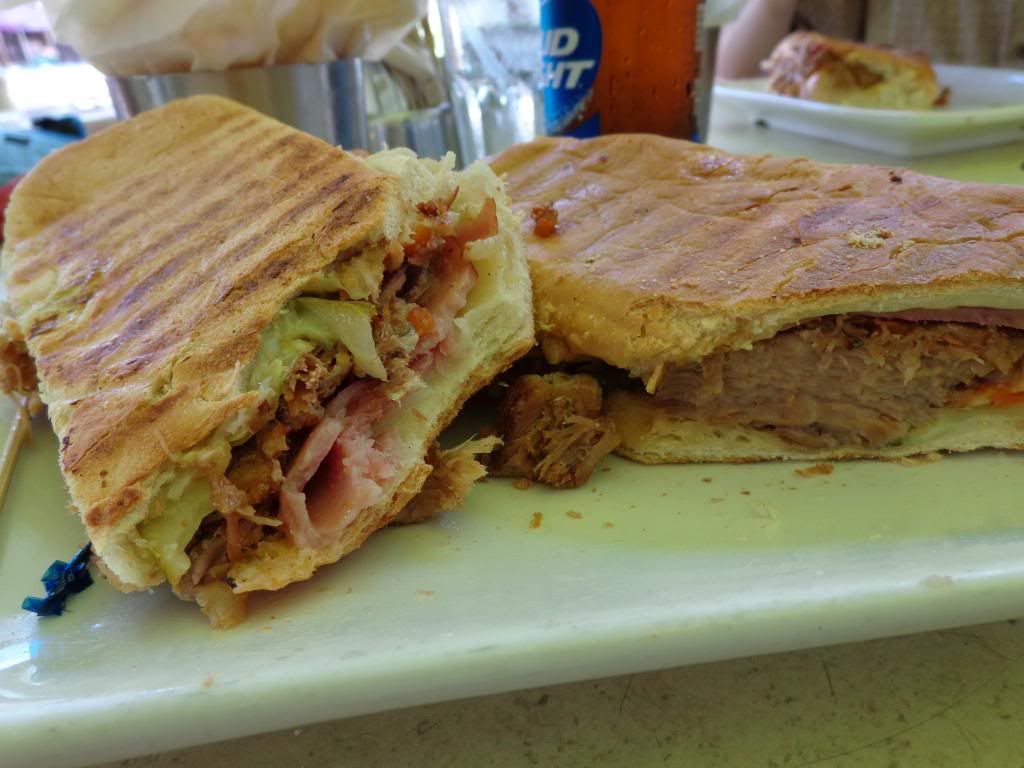 After eating we walked to South Beach and just enjoyed the views. Everything is so beautiful and was really a great way to start our vacation.