Posted October 3rd, 2013, 05:27 PM
Ok, I've finally accepted the fact that I don't get to get back on the boat, that I DO have to work, and that the waiter isn't just sick for a couple of days...
BUT, that means its time for a Cruise
Review
!!! I've sorted photos, I've gathered thoughts, but that doesn't mean this will all happen at one time, so stick with me! I'll be doing something similar on my blog, but out of respect for the rules, I won't post that here. PM me if you want to see it.
First, the details:
Date: September 14th - 21st
Route: Western Carribbean
Ports: Cozumel, Belize, Roatan, Costa Maya
Who: Wife, Son, Myself, and 2 good friends
Ship: Carnival
Dream
Stateroom: 10-259
Fun Level: ULTIMATE
So, lets get started!!
Our trip began at the airport on the Thursday before the cruise. The wife and I got EVERYTHING packed a couple of days ahead of time, and got it all in the van. We work about 30 minutes from home, and the airport is in the same town we work in, so we were ready to head to the airport as soon as we got off work.
As soon as we could, we both ditched out, changed clothes, picked up our 2.5 year old son from the sitter and headed to the airport.
Here's my wife and our son at the airport:
We flew on Allegiant Air, and won't make that mistake again. 40lb luggage limits and PAID carryons made the whole situation difficult!
But, we eventually got on the plane and headed tword florida. We are from Central Illinois, so we saw the sun set quite quickly as we were flying east. It was a pretty sunset! (sorry, its a little blurry):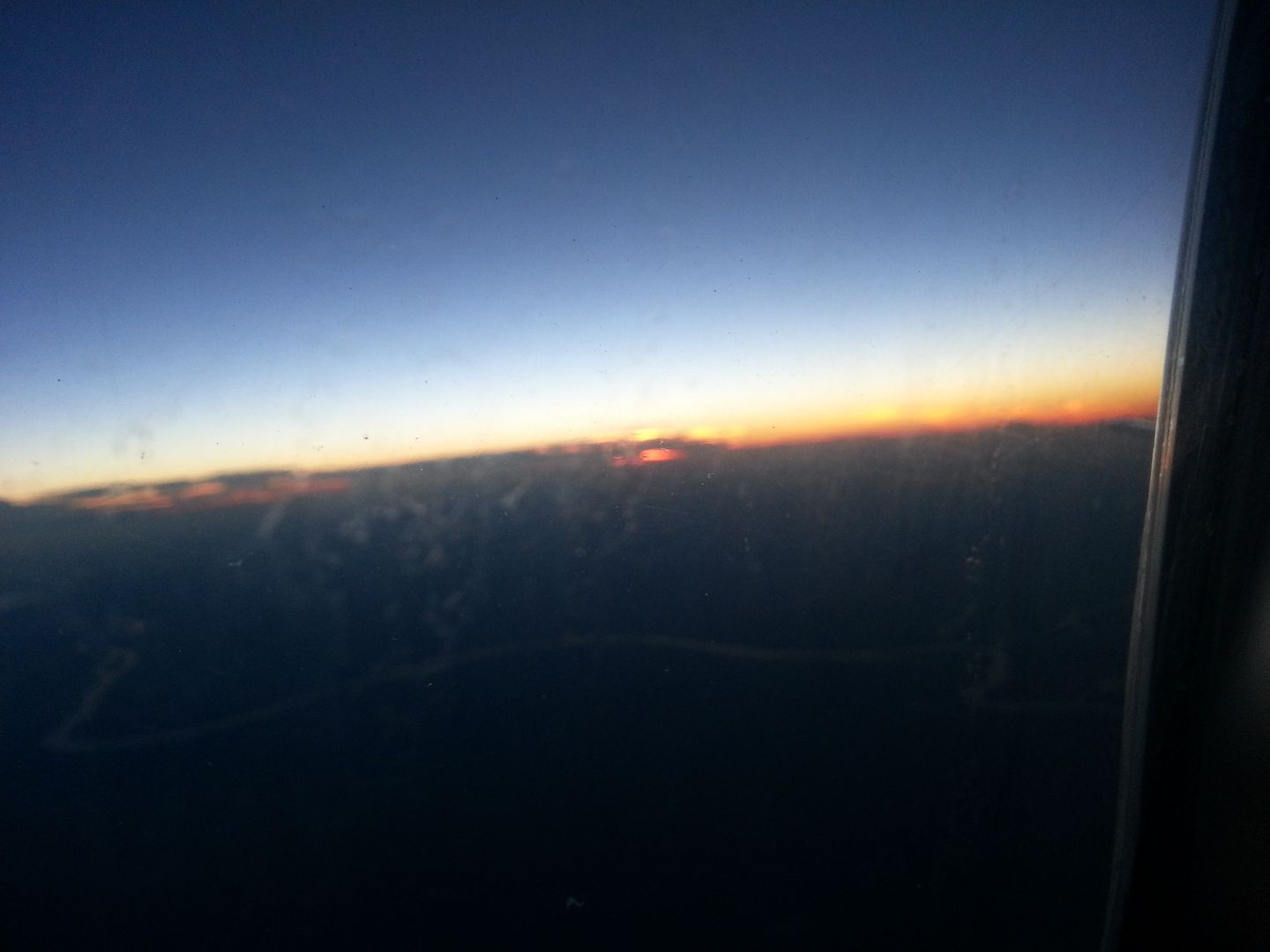 Our Son, Bryan, was VERY excited to get in the airplane and go "up in the sky". He really enjoyed the flights!
There was another couple sitting right in front of us headed to Disney, and their daughter who wasn't much older was quite a lot of fun, and kept reaching back and tickling Bryan's feet, and they would both giggle. We even ended up in the same seats on the same flight back, and she remembered him!
Our flight to Sanford/Orlando airport was uneventfull otherwise, and one of our 2 friends was on the same flight. We grabbed our car and headed to Orlando International Airport to pick up our other friend. This got us to our hotel in Cocoa Beach (Cocoa Beach Courtyard by Marriott) quite late, but we were glad to be in Florida!