Posted January 2nd, 2014, 02:58 PM
Last edited by shrimp56; January 2nd, 2014 at
03:05 PM
Herein I will provide
pictures
, pull together random facts & opinions, and, hopefully, not duplicate my sporadic "semi-live" thread:
http://boards.cruisecritic.com/showthread.php?t=1957475
It was the first Christmas without my mother,which meant no more negotiations as to who was to visit when. And my DH's 3 wonderful sons were focusing on the failing health of their mom. So. We left town. More specifically we left Fort Lauderdale on a 'dam ship. As I said "Home for the Holidays." We had eyed Westerdam's 7 day Western Caribbean cruise, but it would involve spending Christmas Day in St Thomas with 20,000 or so of our closest cruising buddies. We opted for the
Zuiderdam
's Christmas Day at sea.
Any regular reader of this board knows that Zuidy has been getting not so great reviews lately, although it is unclear how genuine some of those reviews are. So I set out to see how Zuidy actually was. Her decor is garish and inconsistent, however there are pockets of of decorative rationality here and there. Both will be shown in this pictorial view.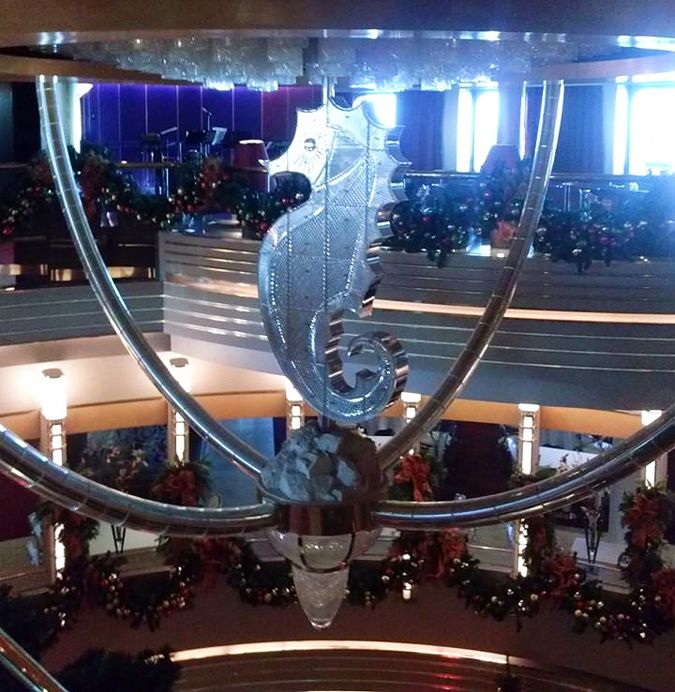 Our Waterford seahorse in the Atrium
.
We heard of one AC problem on Deck 4 that lasted 11 hours. All tested toilets flushes and in the process I learned the secret of how to best flush a HVAC toilet. There were very small amounts of wear here and there, but overall she was a clean and well run ship. Only reported untoward smells were on shore. But then what do you expect from a park full of pigeons? Only noticeably slow service was the first night in MDR. The MDR food was the best I've had on
HAL
. Embarkation and Debarkation were decent speed. I've had faster and slower. The customs line in Fort Lauderdale on our return was not speedy, but the line did move. It did help that we were the only ship in port that day.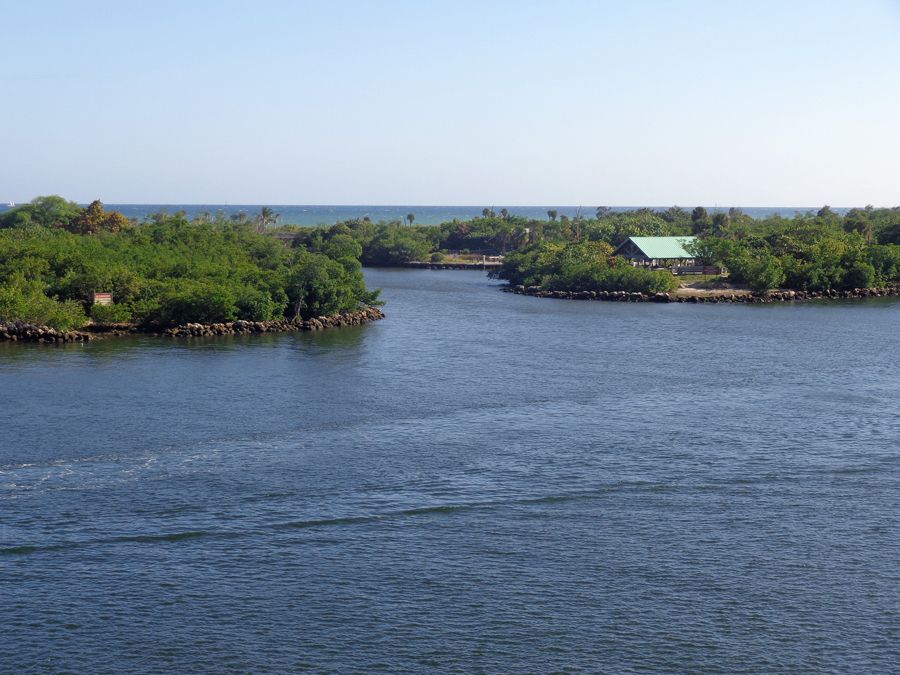 A view from our Rotterdam Deck Verandah cabin
We smuggled our non-starred traveling companion into Mariner's Lunch without a problem. It was the same menu as I've seen twice before, but this time the Pasta Primavera was delish.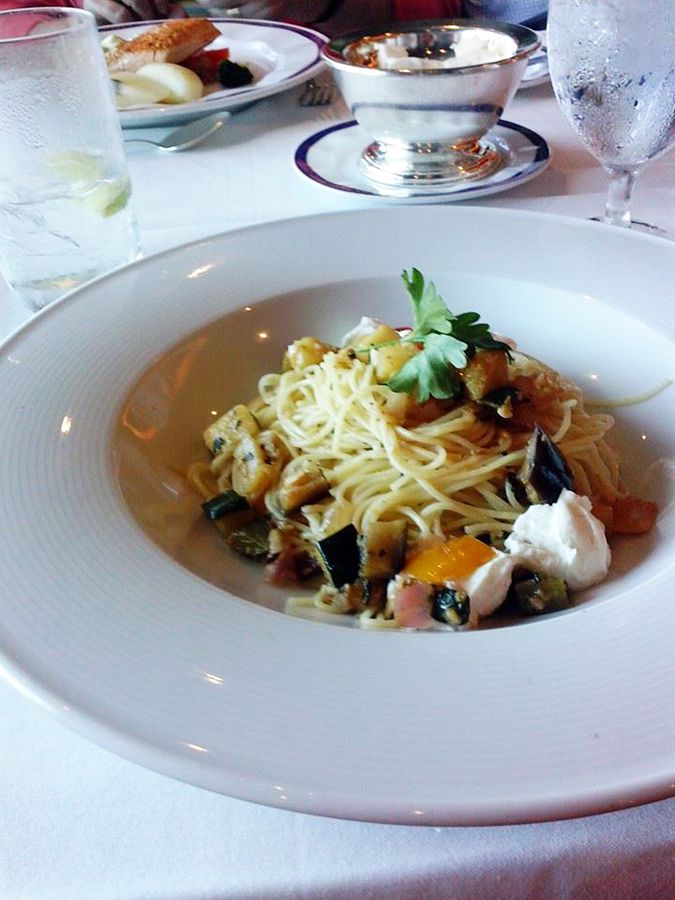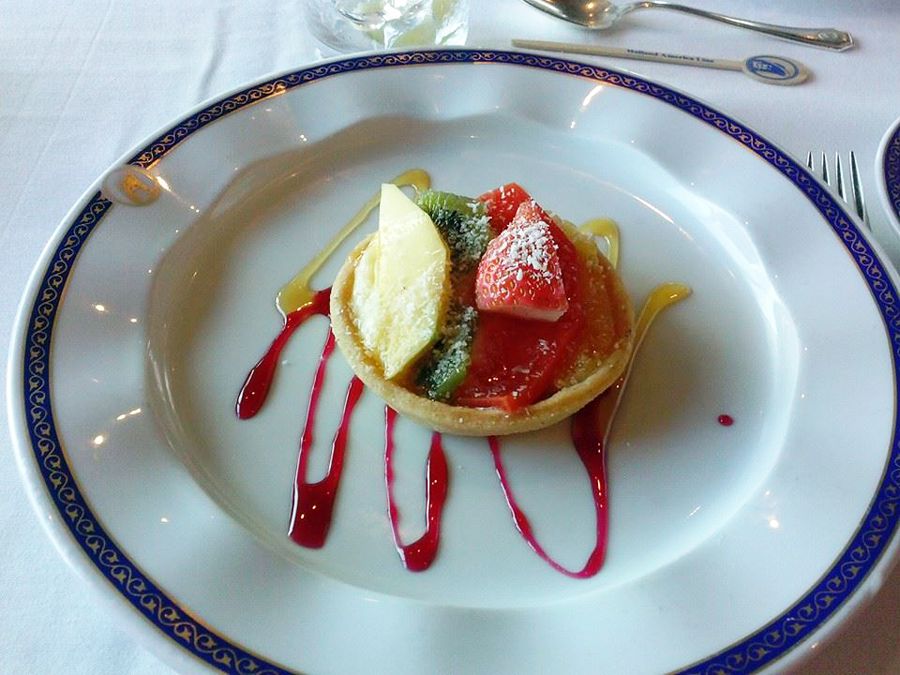 The summer fruit tart was its reliable self.
I looked for the CC group both at the midships Lido pool and the seaview Lido pool and did not find them. So the three of us settled down at the latter and made the first dent in our key cards. I was worried that we'd be drowned out by HALcats as we were on our Eurodam Norway cruise, but they must have been someplace else. What we did have was a sampling of the other entertainers, including a steel drummer who was excellent.
We were in port with Maasdam and a Celebrity and Oceania ship. Maasdam left first.
And then it was our turn to slip quietly out to sea.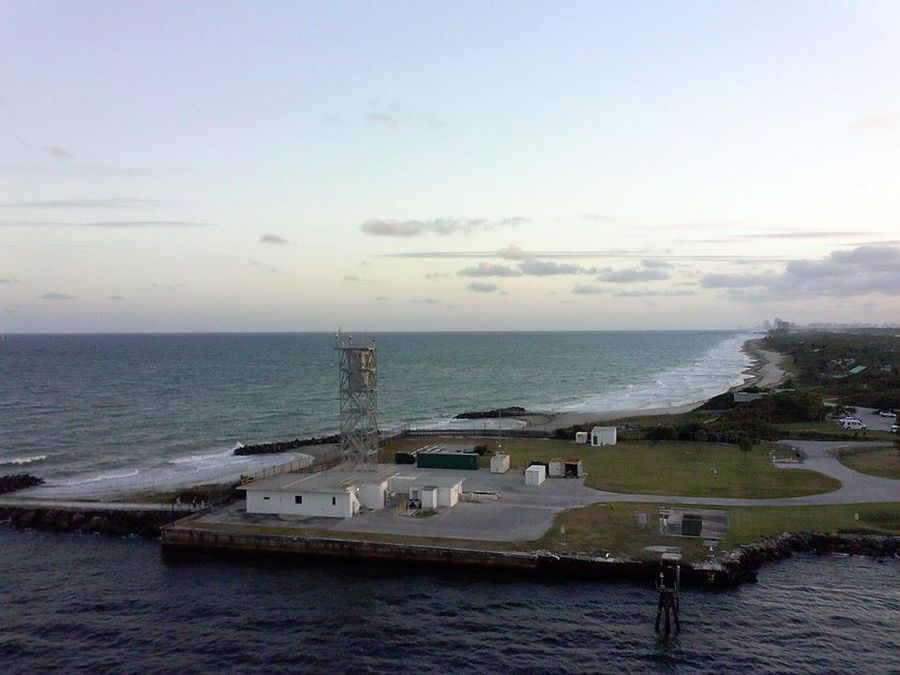 **

My apologies for the oversized

pictures

. I will resize for the next installment

**
Expand Signature
Collapse Signature
'Life is short, drink the good wine first'
2018: Diamond Princess
7 day Circle Japan.
2017: Prinsendam
14 day Scotland/Ireland ;
Volendam
16 day Trans-Pacific, Tokyo to Vancouver;
Eurodam
7 day West. Carib.
2016: Rotterdam
18 day Viking Passage, Rotterdam to Boston;
Noordam
13 day Australia/New Zealand;
Zuiderdam
11 day partial Canal.
2015: Amsterdam
16 day Lima to San Diego
; Oosterdam
3 day Coastal;
Botticelli
6 day Seine;
Veendam
7 day Bermuda;
Volendam
17 day N. Pacific Crossing, Kobe to Vancouver
2014:
Veendam
18 day Circle Hawaii;
Seine Princess
4 day Seine, Paris RT;
Veendam
7 day Historic Coasts;
Noordam
11 day Med. Explorer
; Celebrity Century
8 day E. Carib.
2013
:
Zuiderdam
7 day E. Carib.
;
Eurodam
7 day Norse Legends;
Veendam
7 day NE/Canada,
2012:
Volendam
(HAL) 7 day Alaska,
CC Review
1980s:
SS Dolphin IV
;
Vista Fjord
(Cunard);
Rhapsody
(Paquet) (Statendam IV);
QE II
(Cunard) TA;
Skyward
(NCL).
1970s:
Mermoz
(Paquet);
Orpheus
(Epirotiki-Swan's Hellenic);
Royal Viking Sea.