Posted June 25th, 2015, 06:54 PM
Hello, everyone!
I am quite late in posting this review, but I know everyone always enjoys reading about the San Juan route, so here goes. I (30, female) traveled with four friends: three women (28, 29, and 36) and one man/husband (29 - not mine!). I apologize in advance if the embedded images are gigantic; Photobucket is not being very cooperative with my resizing efforts.
Three of the five in our group live in the Nashville area, and two of us live in Knoxville. We got a good deal on a Southwest flight out of Nashville, to two of us drove from Knoxville to Nashville the night before our flight. We had a 7 am flight out of Nashville on May 9th, with a layover in Orlando. Leaving early on a Saturday morning meant short, easy lines. We also had very cheerful TSA agents in the security line. One asked where we were going and then asked the "youngster" of our group, at 28, whether she was old enough to drink. Given the 4:30 am wakeup call, we all got a kick out of that! Soon enough, we were winging our way towards Puerto Rico.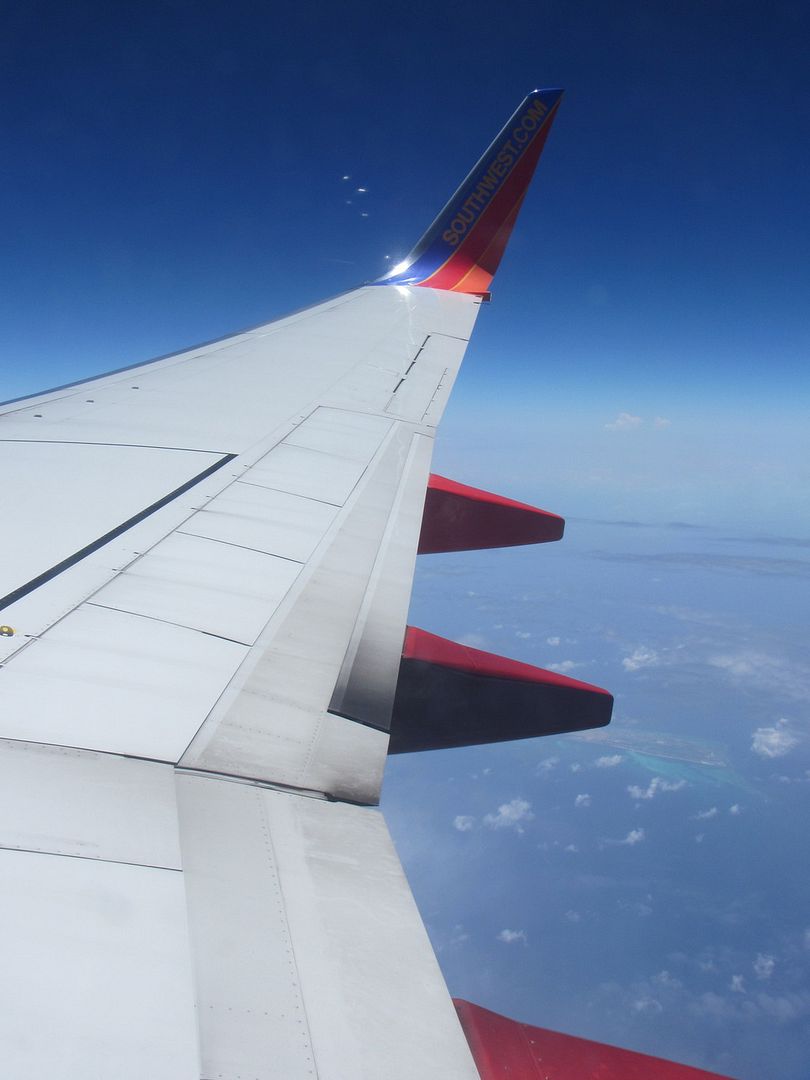 The San Juan airport is/was apparently under construction. After some minor confusion, we finally found the correct baggage carousel and claimed our bags. Although the taxi line was a bit long, it was managed efficiently. Our taxi driver was friendly and professional. We had toyed with the idea of renting a car. I was glad, after this ride, that we did not. Driving in San Juan is not for the faint of heart!
We stayed both pre- and post-cruise at the Comfort Inn in the Condado area. The hotel is currently under renovations, but the parts that have been finished are quite attractive. The rooms were VERY small but clean and functional, which is all I really require from a short-duration hotel room. After dropping our bags, we headed out to explore the surrounding area. The beach was only a few blocks away.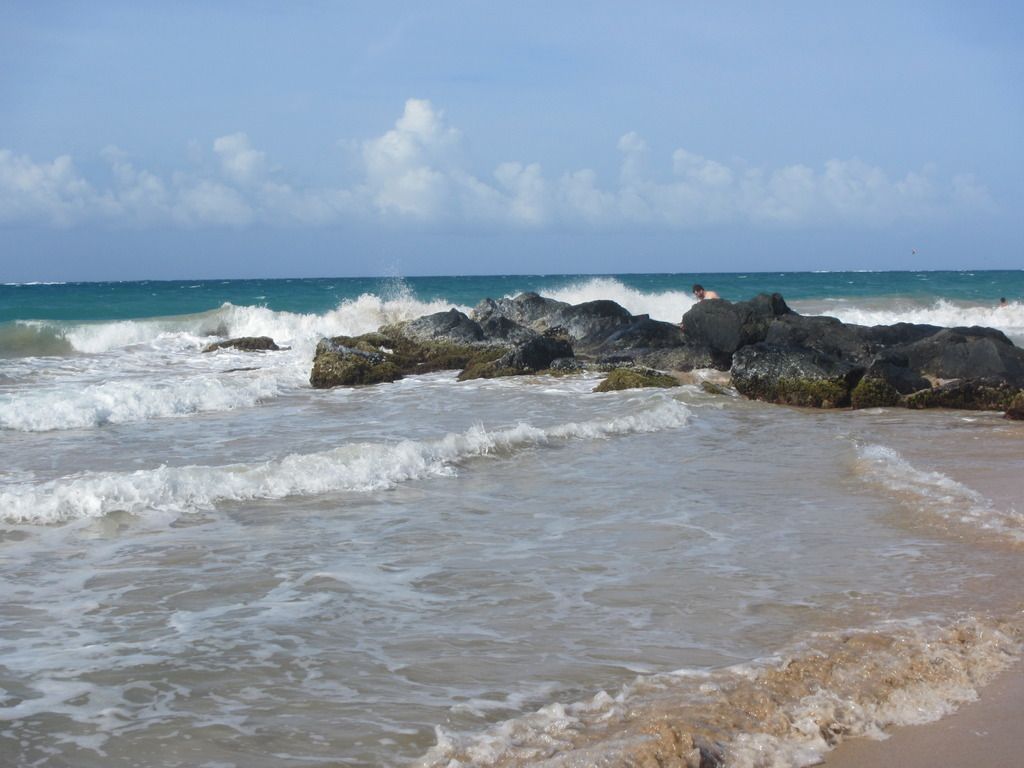 The one male in our group, unable to contain his inner child any longer, dove right in (literally).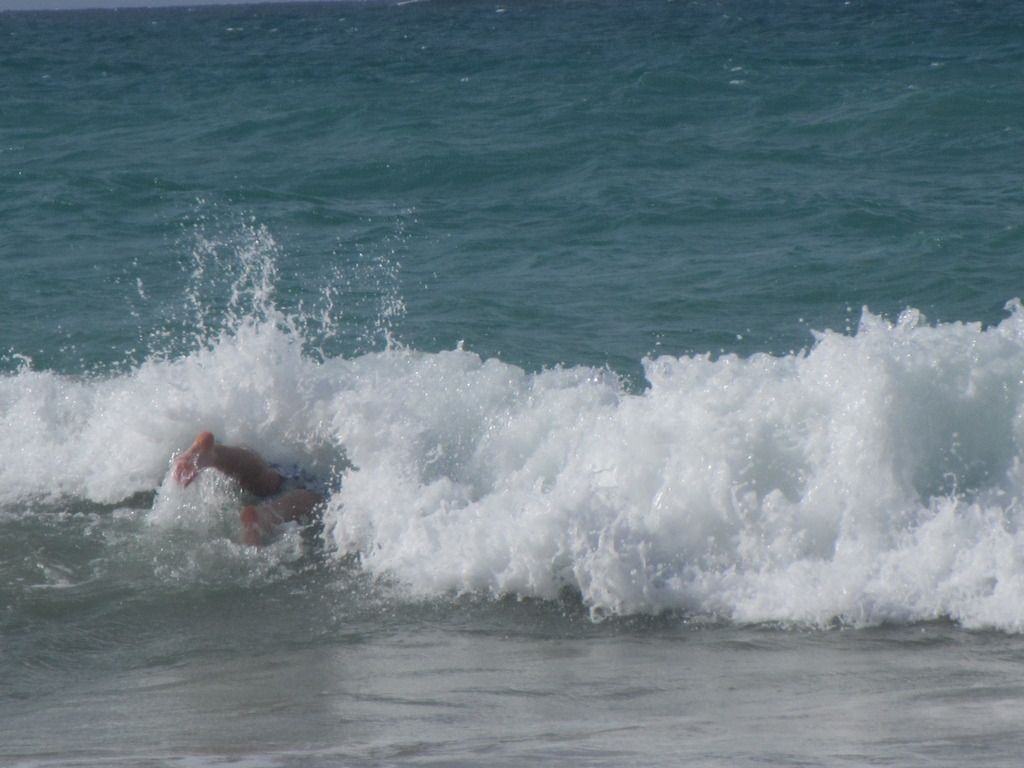 This beach is very windy, with high surf.
After a short walk on the beach, we were ready to eat. We decided to give Orozco's a chance, and it was an excellent choice! Food porn in the next post...
Expand Signature
Collapse Signature
~~~~~~~~~~~~~~~~~~~~~~~~~~~
Previously Sailed:
Carnival Dream - December 2016 - Mahogany Bay, Belize, & Cozumel -
Review
Carnival Elation - May 2016 - Nassau & Freeport -
Review
Carnival Liberty - May 2015 - St. Thomas, Barbados, St. Lucia, St. Kitts, & St. Maarten -
Review
Carnival Freedom - May 2014 - St. Maarten, St. Thomas, San Juan, & Half Moon Cay -
Review
Carnival Paradise - August 2013 - Grand Cayman & Cozumel -
Review
Carnival Fascination - October 2010 - Half Moon Cay & Nassau
Future Cruises:
TBD