Posted August 28th, 2015, 09:50 AM
Last edited by carmzav; August 28th, 2015 at
09:51 AM
Day 1 - Wednesday
After months of research and going back and forth between a land vacation or cruise, our family of three (mom, dad, and ten year old son) decided to do a combination of both. My original intention was to go on the Pride of America, but after meeting with a travel agent, my mind was changed. She thought we would get a bigger bang for our buck by picking two or three islands, and renting condos on each. The planning portion of this idea was overwhelming, and not the least bit enjoyable, so after a month or so, I went back to the cruise idea.
Several years ago, we went on a Globus tour of Europe, and loved how well planned everything was. We never stood in line, and were able to see SO much more than we would have had we been on our own. Based on our previous experience, NCL's 11 day Cruise Tour seemed like a good idea. As it turns out, I was wrong. I'll state up front that the land tour portion of the trip was disappointing, and I definitely wouldn't recommend it to others, but the cruise was good.
We were flying in from the east coast, so we spent several days in Los Angeles, sightseeing and getting used to the three hour time change. Wednesday morning, we boarded a Hawaiian Air flight for Honoulu. When we arrived at HNL, we started looking for the transportation arranged by NCL. Sure enough, there was a woman standing in baggage claim holding a sign with our name on it. Yay!! She gave us each a beautiful orchid lei. We gathered up our luggage and put it on her cart, then followed her to the van. There was another small group on the van already, but there was plenty of room for us.
The van pulled off, but then made another stop to pick up more people. I'm not sure what happened with their planning, but there weren't enough seats in the van to accommodate everyone. The van driver had everyone squish together, and then told my son to sit on my husband's lap. We thought he was kidding! My husband said this wasn't okay, but the van driver just kept pushing more people into the van. We all wear seatbelts on a regular basis, so this was incredibly uncomfortable for us. And those beautiful leis were trashed in this process!
After making a few other stops, the van dropped us off at the Marriott. I knew that NCL had a desk or an office, but I didn't see it, so I went to the front desk to check in. I was told that the NCL had our keys for us, and was pointed in the right direction so I could go pick them up. I greeted the NCL rep and said I was there for our keys. She condescendingly told me that it was only 1 pm and I couldn't have them until 3. Now, our plan all along had been to drop off the luggage and go explore Waikiki until our room was ready, but the people at the front desk made it sound like we could pick up our keys. I mentioned the issue with the shuttle, and how disappointed we were that we had paid for three seats but were asked to double up. The NCL rep said there wasn't anything she could do and suggested that I call customer service.
Ugh. Not the most impressive start! (Luckily, these minor things were not indicative of the rest of the trip.)
We ate a quick lunch at Subway, then walked to Waikiki aquarium. The aquarium gets mixed reviews on tripadvisor, but we were actually impressed with it. It isn't large by any means, but it was nicely laid out, and had a variety of fish. The employees all seemed to enjoy their jobs and were interested in engaging with the visitors.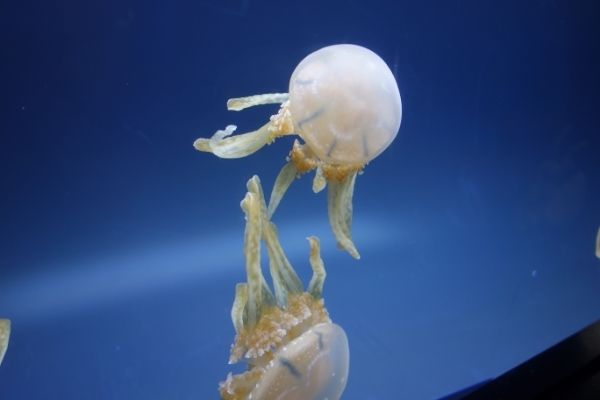 After our visit there, we went back to the hotel to check in. We chose the cityview room since it was cheaper, but it was a good size, and we could still see the ocean from our balcony.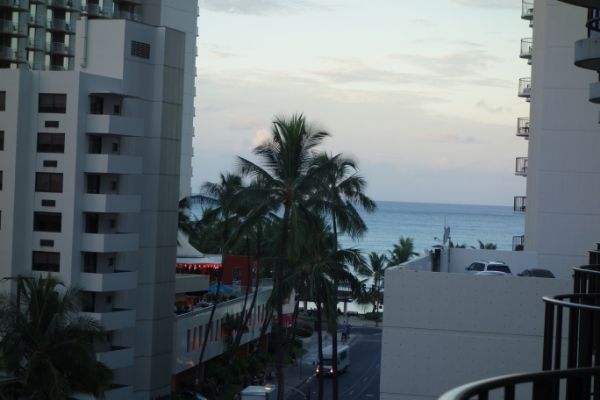 We unpacked out suitcases, then headed downstairs to the ABC store. There are two in the hotel, and many more nearby. Sodas were $.79 per can, so we bought a few to put in the room's refrigerator. We didn't buy any snacks, but I did snap a picture of the candy rack just to show the prices.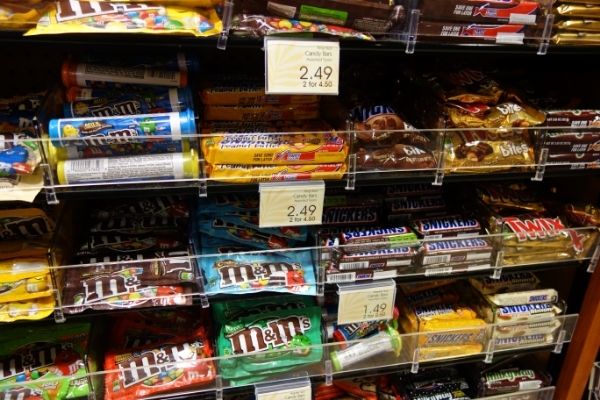 For dinner, we walked a few blocks to Teddy's Bigger Burgers. What amazing customer service!! Such friendly, helpful people. Totally impressed!!
Stay tuned- the land tour started on Thursday!
Expand Signature
Collapse Signature