Posted June 22nd, 2017, 10:50 AM
I don't know how this slipped my mind until now! I usually try to write a review within days of getting home from my cruise, but here it is six months later...This one may not be as detailed as usual, but there will be many, many photos.
Embarkation Day
My friend "M" and I cruised to Roatan, Belize, and Cozumel on the Dream from New Orleans in December, the week before Christmas. M lost her mother last spring, so we decided that some fun and sun would be a great thing for her to have planned as the holidays approached. She drove from Nashville to my place in Alabama the day before the cruise, and we left not-so-bright and early on the morning of the cruise (it's about 5.5 hours from my house to New Orleans). It felt really weird to be wearing a sweater on the first day of a cruise, but I was excited, even at the ridiculously early hour of the morning!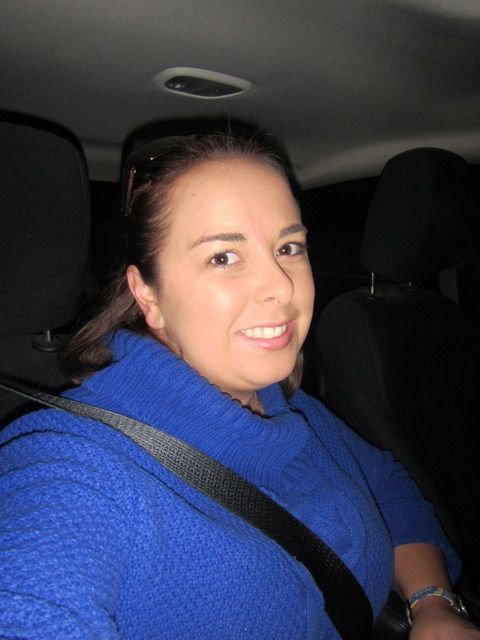 We arrived in New Orleans a little after noon and started trying to find the Fulton Street garage. We had to circle the block several times before we finally found the entrance! My phone's GPS struggles in New Orleans, apparently. There was a line to get into the garage, but we were soon parked and very happy to see the ship from our car.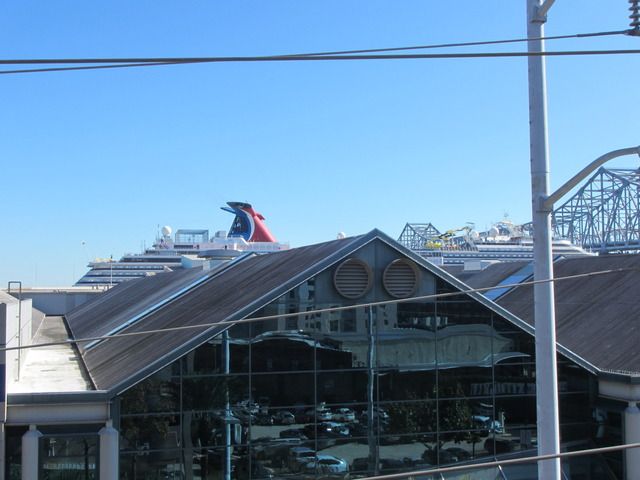 As we started unloading our bags, I realized that my carry on had suffered a wardrobe malfunction! I ended up throwing it away after we boarded and buying a cheesy, overpriced "I
Cruising" plastic bag on board to carry off at the end of the trip. It wouldn't be a vacation of mine without some misadventure along the way!
Unsure of exactly what time we'd arrive, we had chosen the earliest possible check in time. After getting off the garage's shuttle at the port, we were greeted with a crazy long line outside the terminal building. Luckily, once one of the terminal workers saw our boarding passes, we were escorted past the line and inside to start the check in process. Check in went very smoothly, and boarding had already started, so we very soon found ourselves boarding the ship and officially on vacation. The ship was still very quiet at this hour.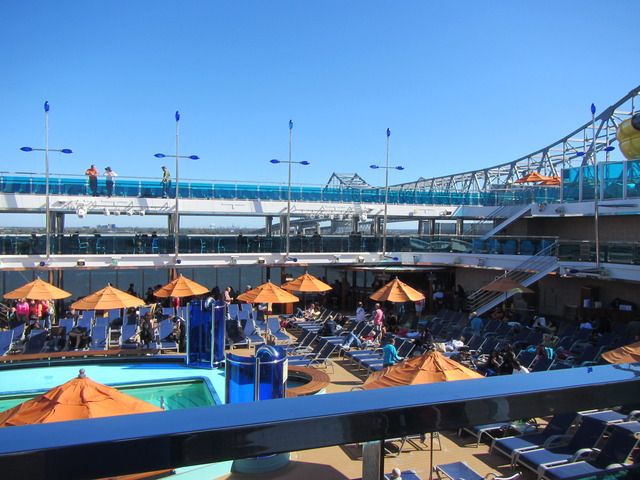 Of course, it's not officially embarkation day until you have a Funship Special in hand!
To be continued...
Expand Signature
Collapse Signature
~~~~~~~~~~~~~~~~~~~~~~~~~~~
Previously Sailed:
Carnival Dream - December 2016 - Mahogany Bay, Belize, & Cozumel -
Review
Carnival Elation - May 2016 - Nassau & Freeport -
Review
Carnival Liberty - May 2015 - St. Thomas, Barbados, St. Lucia, St. Kitts, & St. Maarten -
Review
Carnival Freedom - May 2014 - St. Maarten, St. Thomas, San Juan, & Half Moon Cay -
Review
Carnival Paradise - August 2013 - Grand Cayman & Cozumel -
Review
Carnival Fascination - October 2010 - Half Moon Cay & Nassau
Future Cruises:
TBD