Posted January 18th, 2018, 06:15 AM
Hello everyone . . . It is once again time to Cruise.
Welcome to the start of "LIVE" from Anthem of the Seas.
I will driving up to my precruise Hotel today for my sailing on Anthem of the Seas tomorrow for a delightful 9 Night Cruise (Florida and Bahamas). I have been following Anthem of the Seas and Grandeur of the Seas for a few weeks as they have been sailing to many of the same ports.
We will be going to Port Canaveral, Miami, Nassau, and CocoCay during this voyage. Coco Cay has been missed a few times, but there doesn'tappear to be a storm in the forecast during my sailing and I will be hopingthat Anthem will be able to anchor off the coast next week.
I last sailed onAnthem of the Seas in June 2017 to Bar Harbor and Canada for a short 5 NightCruise. I think I really need a longer cruise now and this 9 night Cruise fitthe bill. My last Cruise was on Carnival Pride back in November 2017. Mysailing appears to be sold out so there are a lot of passengers like me whowant to escape from this very cold January and spend a few days in some warmerweather.
I will be posting "LIVE" daily with photos and commentsabout the public areas, cabins, as well as my four ports this sailing. I amtraveling with several Cruise Critic Members and it will be very nice to speakwith them while onboard. I have spoken with several on previous cruises, andwill meet some for the first time. Some good luck charms are always positiveand maybe Casino Royale could be very "Radio Friendly"
It has been very cold this month in Maryland and I am hoping fora relaxing and warm cruise. (with a valid wireless connection, keep your fingerscrossed). Have a cup of Coffee, relax and welcome aboard!
Thanks for tuning in . . .
Radio
Anthem of the Seas
Royal Caribbean International
Anthem of the Seas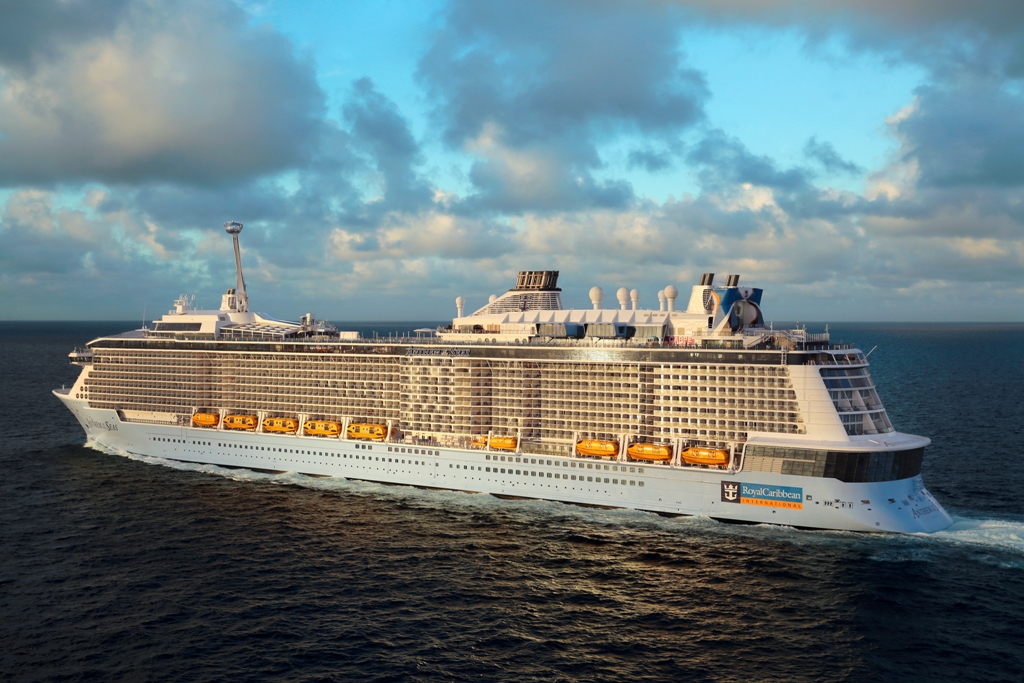 Royal Caribbean International
Our Itinerary
Coco Cay . . . I hope we make it here
Royal Caribbean International
The Sea is Calling and I need to be recharged . . .
Royal Caribbean International
Anthem of the Seas
Royal Caribbean International
.
Expand Signature
Collapse Signature