Posted September 29th, 2008, 10:00 PM
Last edited by Radio; September 29th, 2008 at
10:06 PM
Hello everyone. . . Tomorrow I will be leaving early for my drive to New York City. I wil be boarding Carnival Miracle for an 8 Night Eastern Caribbean cruise.
Our ports will feature San Juan, St Thomas USVI, and Tortola BVI.
I am very excited about the Miracle; the newest Spirit Class ship. I have never been on that class of ship, and I have heard great things about Miracle.
It will also be sort of a "Preview Cruise" for me since it was just announced recently that CCL has decided to bring the Carnival Pride (Spirit Class 2002) to my home Port of Baltimore year round starting in September 2009.
The
NYCruise
website has suggested that we will be joined tomorrow by 2 other ships. . . The Saga Ruby (ex Vistafjord, ex MS Caronia),
and the National Geographic Explorer (ex Hurtigruten Lyngen)
I am not sure what pier they will be at yet, but I will try to get some pics.
Those of you who have followed my "LIVE" reports with RCI, and HAL, and NCL already know that I will provide daily comments and trip
reports from this cruise.
My first
"LIVE"
report on Carnival was in August 2008 on Carival Victory. (Cruise To Canada)
I will also try to post many "LIVE" pics daily (as long as I am able to maintain a valid wireless connection)
I should be getting to the Manhattan Cruise Terminal by around 1PM. (depending on Traffic)
Mrs Radio is very excited about her first Cruise from NYC, and she is VERY excited about going back to St Thomas, USVI ! !
Sail Away is scheduled for 5PM. The forecast for tomorrow sounds good, and I will post once I get set up in my Cabin !
Thanks for tuning in !
Radio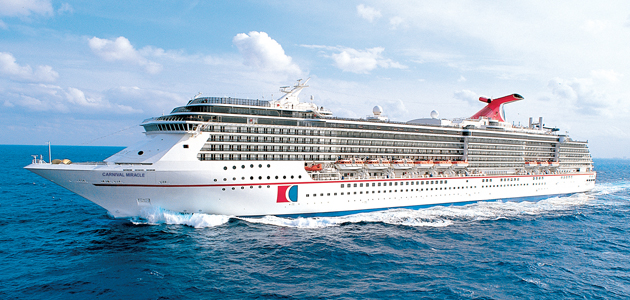 ©2008 Carnival Cruise Lines
Expand Signature
Collapse Signature