Posted March 30th, 2007, 03:47 PM
Hi all,
We are sailing on the Carnival Victory next month with our 19 month-old. This will be her 3rd cruise. However, this is the first one she will be walking/running on. What are some ideas of things to do with her on board?
Any good toy ideas to bring along?
on the last cruise at a year we brought the blow-up pool so we will do that again. Any other ideas to keep her entertained so I dont spend my entire vacation chasing after her on deck?
Julie
Expand Signature
Collapse Signature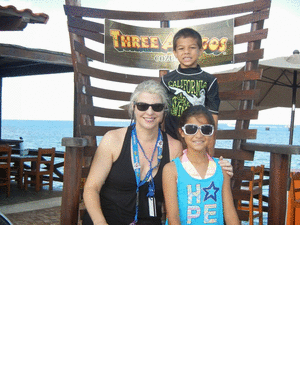 http://picasion.com/
Jubilee- 1980's (as a child)
Ecstasy-1980's (as a child)
Holiday-1980's (as a child)
Celebration-1990's (as a teen)
Norwegian Norway-7/28/02 (honeymoon cruise)
Inspiration- 4/6/03
Imagination-7/17/03
Carnival Legend-5/7/04
Carnival Glory-4/16/05
Royal Caribbean Grandeur of the Seas-4/29/06 (baby's 1st cruise)
Inspiration-10/14/06 ( baby's 2nd cruise)
Carnival Victory-5/13/07 (baby's 3rd cruise)
Inspiration-10/13/07 (my b-day)( baby won past guest award!!!!!!!!)
Carnival Liberty-12/30/07 (New Years Cruise/dd's 5th cruise)
Carnival Inspiration- 8/30/08
Carnival Glory 8/29/09 (DD's 7th and DS 1st cruise DH finally platinum!)
Carnival Miracle 12/30/09 (New Years Again Baby!! DD 8th and DS 2nd cruise)
Disney Wonder 5/2/10 (WooHoo First Disney Cruise!!)
Inspiration 10/9/10 (Birthday cruise for myself and DD )
Carnival Miracle 12/29/10 (3rd New Years cruise) DD's 11th and DS 5th cruise)
Carnival Inspiration 3/26/11 (DD will be platinum at age 6 )
Carnival Legend 11/6/11 (dd's 13th and Ds's 7th cruise)
Norwegian Epic 3/24/12 (My favorite cruise yet)
Carnival Dream 7/21/12 (10th Anniversary Cruise & 1st cruise without the kids)
Carnival Dream again 11/17/12 (MIL 80th bday)
Norwegian Dawn 3/24/13
Norwegian Epic 11/9/13 (round 2)
Carnival Paradise 11/9/14
Norwegian Getaway 9/5/15
Norwegian Star 3/20/16
Carnival Conquest 11/26/16
Carnival Magic 3/11/17
Oasis of the Seas 11/19/17