Posted April 3rd, 2012, 10:22 AM
Last edited by Host Faith; April 3rd, 2012 at
10:38 AM
Good Morning All! I wanted to share my experiences in Fort Lauderdale pre-and-post-cruise, in the hopes that the info is helpful to someone. These boards were a source of so much great information as we prepared for our cruise, I just wanted to return the favor.
We sailed March 8th, so we arrived on Wednesday the 7th around 12:30 PM. I've taken excerpts from my RCI Liberty cruise and will post them below, with a couple more details. I figure that many people may not stop by the Royal Caribbean board and it might be helpful to have that information here in this forum.
We stayed at the Gallery One hotel, ate at Coconuts, Truluck's, and Mango's on Las Olas. We also went dancing at the Blue Martini, and rented a car from the airport after the cruise. Feel free to ask any questions you may have!
My friend Rae and I flew Jetblue from Newark to Fort Lauderdale. We met our friend Crystal a little later. Here goes:
Upon landing, Rae and I took a taxi to the
Gallery One Doubletree Hotel
by Hilton. The taxi cost $22 plus tip, and the ride took about 20 minutes or so down Route 1. Crystal rented a car at the airport when she landed a few hours before us (she flew from Texas), and was having a blast visiting a museum in the area so we agreed to meet her there.
There were a couple factors for me choosing this hotel. First, we wanted to have dinner at a restaurant and go dancing afterward, and the Gallery One was a block away from where we wanted to go. It was only for one night, so being right on the beach wasn't necessary. Plus, we could get a suite with two queen beds and one pullout couch, so we didn't have to share beds. And finally, the price was better than what I could find by bidding on Priceline at the time (spring break season), so I could save money as well as earn some Hilton Hhonors points. The price of the room dropped twice before the trip, so I was a very happy camper.
It was pretty cool and drizzling when we arrived. I was actually glad we didn't have a beachfront hotel since we wouldn't have been able to enjoy any time on the beach anyway. Here are a couple pics of the hotel lobby. Lots of natural light, a bright, airy space.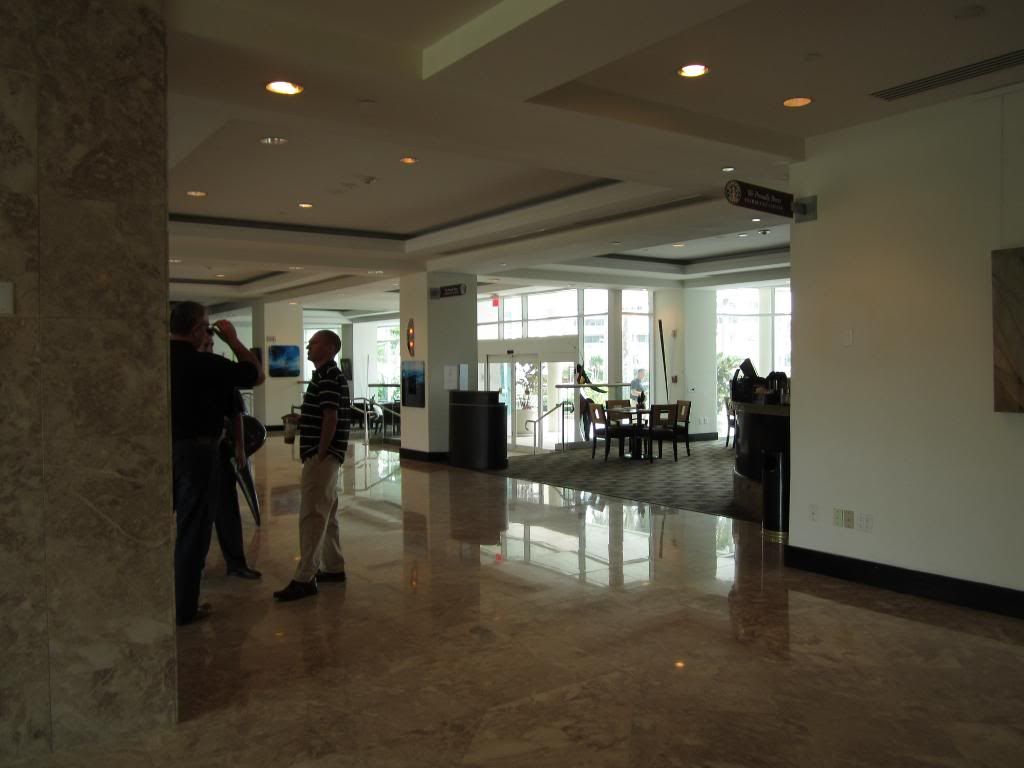 Checkin was great! Jonathan, the front desk clerk, saw that I noted in our reservation that we were all celebrating our birthdays together. He said, "I have some bad news- your room's not ready yet. But it's your lucky day since you're celebrating your birthday- we're going to upgrade you to a two-bedroom suite with two bathrooms for free, so you can have a nice start to your vacation." Yay! I was so excited, since I had seen that room configuration but decided it was more than what I wanted to pay.
One thing I love about the Doubletree- they give you fresh, warm chocolate chip cookies when you check in. And I don't mean a thin little cookie with hardly any chips…you get a nice, substantial cookie loaded with melted chocolate chips. So good! Rae and I each had one, and when Crystal arrived a few minutes later they gave us a couple more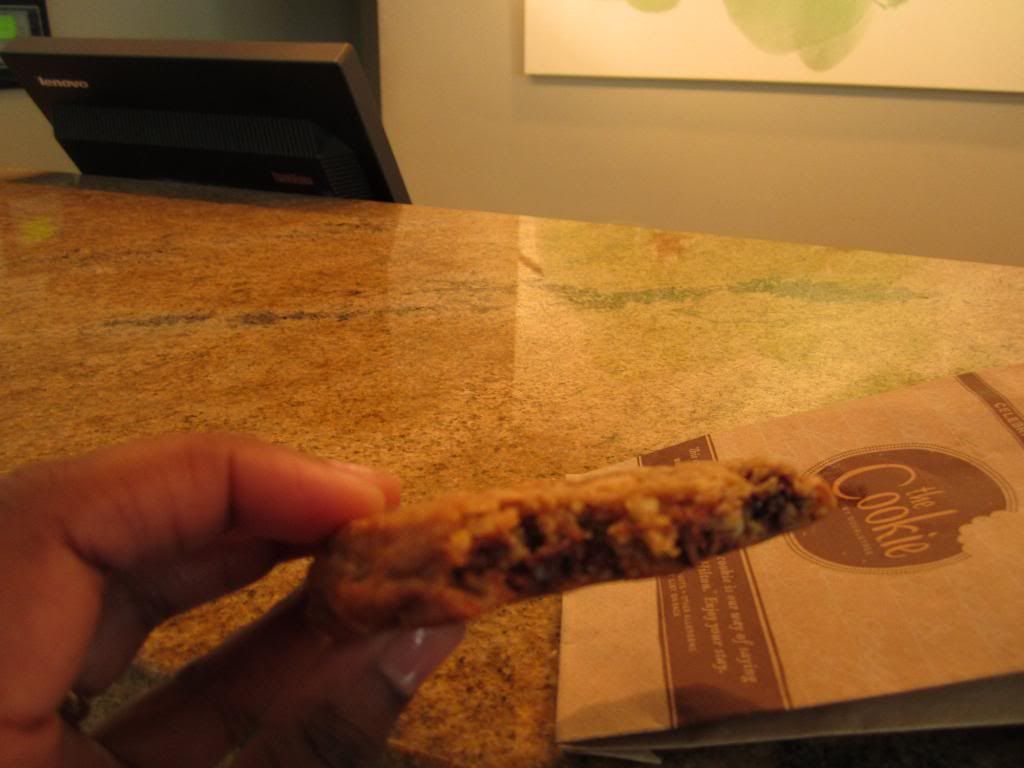 Expand Signature
Collapse Signature
~Chrystal
Email Me
Friend Me on FB
(Please message me your screen name on CC)
Previous Cruises:
NCL Norwegian Crown-NYC to Bermuda (2006)
RCI Adventure S. Caribbean-Barbados Route (2009)
Complete Photo Reviews:
RCI Serenade S. Caribbean-Barbados Route (2010)
l
Carnival Glory from Norfolk-Bahamas (2011)
l
RCI Serenade S. Caribbean
-Aruba Route (2011)
l
RCI Liberty to Cozumel (2012)
l
Fort Lauderdale Pre-and-Post-Cruise
l
RCI Allure W. Caribbean-Babymoon (2012)
l
RCI Liberty to Cozumel-Baby's First Cruise (2014)
Up Next:
Royal Caribbean Allure of the Seas, November 2016
Excellence Playa Mujeres, Mexico, March 2017 (Girls' Trip)
Royal Caribbean Independence of the Seas, March 2017
Rome and Tuscany Land Tour, August 2017
Royal Caribbean Anthem of the Seas, August 2017
Excellence Playa Mujeres, Mexico, October 2017 (Couples' Trip)
Royal Caribbean Harmony of the Seas, January 2018
Travel Blog
"Twenty years from now you will be more disappointed by the things that you didn't do than by the ones you did do. So throw off the bowlines. Sail away from the safe harbor. Catch the trade winds in your sails. Explore. Dream. Discover."
~Mark Twain