Posted May 17th, 2016, 09:35 AM
Hello, everyone! I'm just back from a fun-filled but much too short four night getaway on the Carnival Elation. As I was preparing for this cruise, I noticed that very few people seem to review the older ships and shorter cruises anymore, so I hope that others will find this useful. For those who haven't read one of my reviews before, my name is Grey, and I'm a 31 year old college lecturer from Alabama. On this cruise, I traveled with my friend Claudia, also 31. Claudia is from Tennessee; we used to work together but haven't seen each other in nearly a year. This weekend was a mini reunion for us.
I don't normally go on short cruises - I really prefer 7-8 days. However, this cruise was FREE (other than port fees and taxes), and beggars can't be choosers! How did I manage this, you ask? Well, I'm a bit of a bargain traveler. Last summer, I got a call from a time share group offering me a heavily discounted long weekend at one of their resorts. I initially turned down the offer, but then they offered to throw in a $100 Visa gift card and a certificate for a 3-5 night Carnival cruise. Sold!
I used the hotel part of the offer for a long weekend in New Orleans for my birthday in October and then started planning the cruise. This trip out of Jacksonville was the best fit for my schedule of all the dates they offered me.
Graduation for my students was on Sunday, May 8th. On the 9th and 10th, my department held a faculty retreat/tour of north Alabama. I spent Wednesday morning, the 11th, doing laundry, packing, and getting an oil change in preparation for my drive to Jacksonville. I left around 12:30 pm Central time and drove...and drove...and drove...While the drive was relatively easy and traffic-free, I thought I'd never see this sign: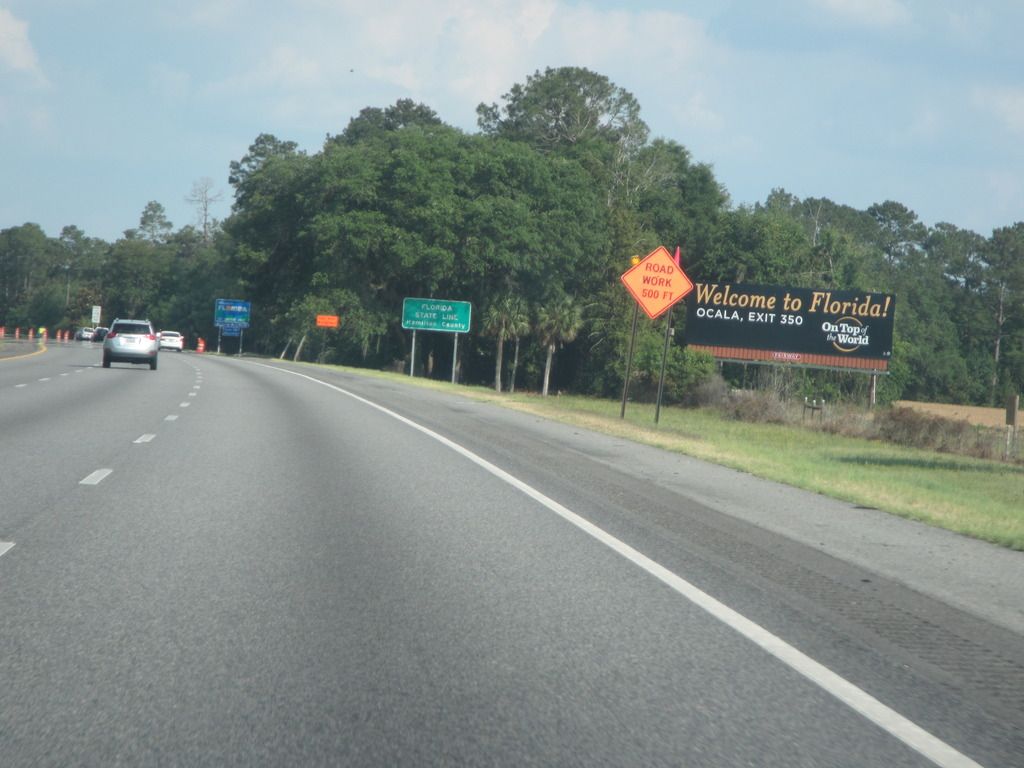 My easy drive ended the moment I entered I-95 from I-10: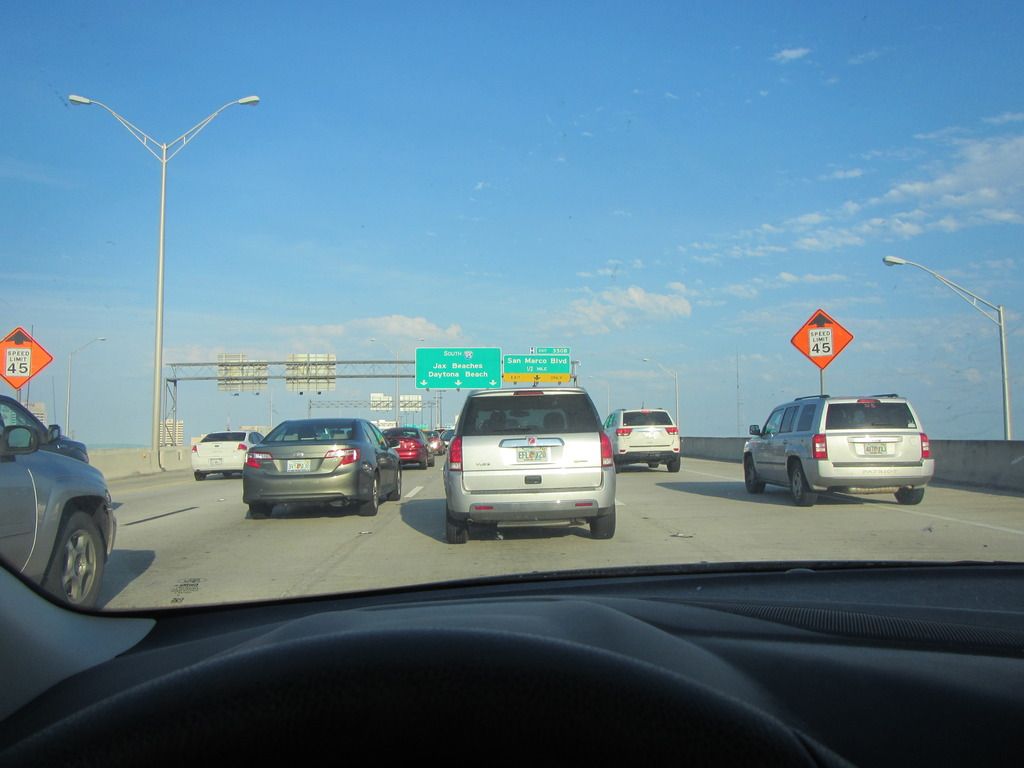 I-95 is an absolute mess right now. I thought I'd be arriving late enough to miss rush hour, and I guess I was, but the construction caused plenty of traffic snarls regardless. I pulled up to my hotel at almost exactly 7 pm Eastern time and prepared to check in. Now, I mentioned before that I'm a bargain traveler. I try to use my Choice Hotels credit card for all my work-related travel and save the points for vacations. Initially, I thought our faculty retreat would last through Wednesday night and had planned to get up and drive to Jacksonville early Thursday morning. By the time my plans had changed, most of the hotels in the Jacksonville area were booked. I decided to go with the Comfort Suites Baymeadows. From reading the Trip Advisor reviews, I knew this hotel was undergoing renovations but figured it would be fine for one night.
I will say that the lobby of the hotel was very attractive, and the breakfast area was spacious. The woman working the front desk when I checked in was also great. Someone had shown up without a reservation, and the hotel was unable to to accommodate her. The desk clerk called around to other area hotels until she was able to secure a room. I thought that was a kind gesture. I got checked in quickly and headed up to my room. There is currently only one working elevator in the hotel, and the lights and floor indicator don't work, so trying to figure out whether or not you were on the correct floor was a bit of an adventure. My room was typical of a Comfort Suites, spacious and no-frills, with a very comfortable king bed:
Part of the renovation has included added electrical outlets with USB ports on the bedside table and desk. This was a great idea: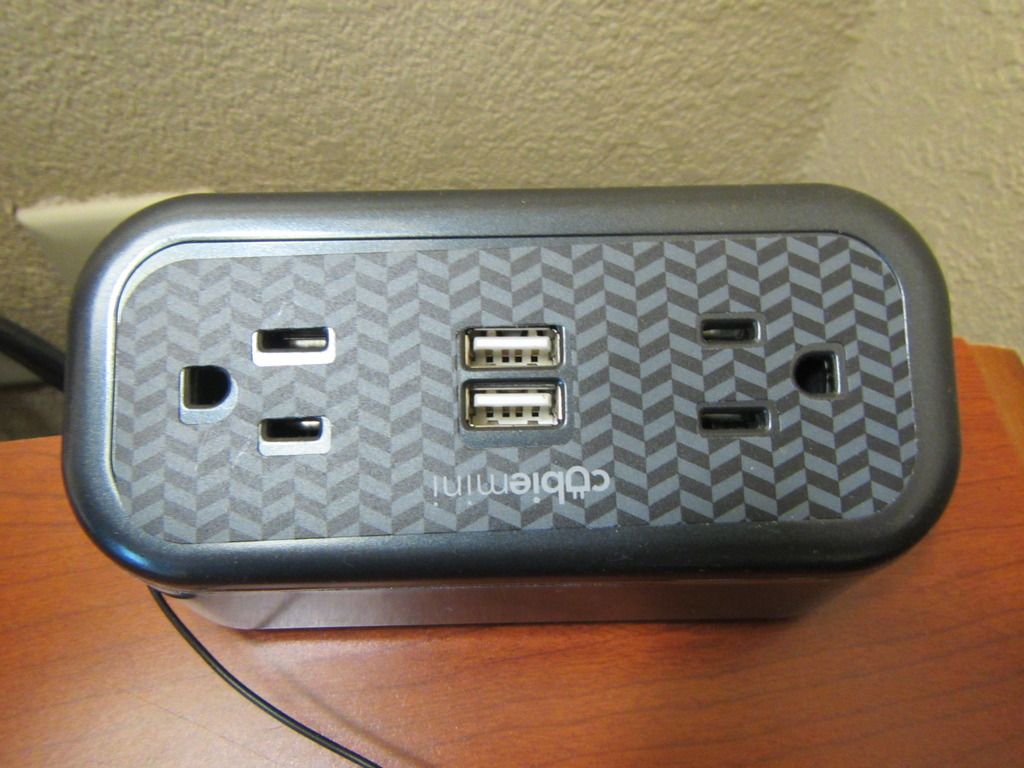 The bathroom, on the other hand, was TINY and clearly still being updated. The sink and counter were new, and the toilet still had the factory stickers on it, but it was very dim in there, and the ceiling over the shower was still in the process of being painted: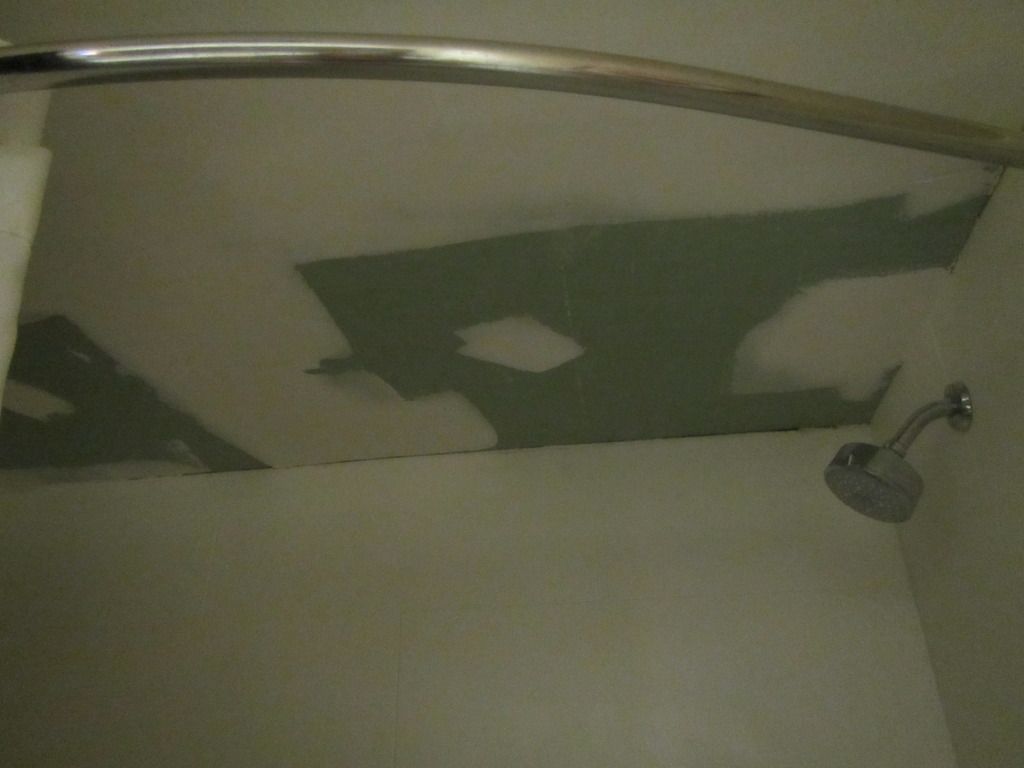 Expand Signature
Collapse Signature
~~~~~~~~~~~~~~~~~~~~~~~~~~~
Previously Sailed:
Carnival Dream - December 2016 - Mahogany Bay, Belize, & Cozumel -
Review
Carnival Elation - May 2016 - Nassau & Freeport -
Review
Carnival Liberty - May 2015 - St. Thomas, Barbados, St. Lucia, St. Kitts, & St. Maarten -
Review
Carnival Freedom - May 2014 - St. Maarten, St. Thomas, San Juan, & Half Moon Cay -
Review
Carnival Paradise - August 2013 - Grand Cayman & Cozumel -
Review
Carnival Fascination - October 2010 - Half Moon Cay & Nassau
Future Cruises:
TBD