Posted June 10th, 2013, 07:27 PM
One of the things we started doing early in our cruise career was booking early excursions. While sleeping in late on vacation would be a blessing, the truth is I sleep horribly when on the road for the most part. Bev, on the other hand, would have no problem doing that! That said, we've found over the years that is, to us, almost always worth the extra effort to get up and get off the ship early because 1) we get into/out to places before the crowds get there and/or the wildlife gets spooked, and 2) whatever the weather is for the day, it's almost always better in the morning than later in the day, IF it's going to change. Note to those who will say there's no truth in this: I TOTALLY understand - but 8 cruises in it's been pretty constant. So - that's what we go with! I'm not saying it works for anyone else - just us. Plus, on the off chance we get back from our adventures early, it leaves time for a nap...sometimes!
In the spirit of that mantra, today we were booked the first flight of the day into Misty Fjords with Michelle of Island Wings - 8am!!! So, it was an early breakfast for us and then down to debark and set foot in Alaska! Here's a look at our final approach and the view when we first stepped off the ship at Berth #3...
Shoreline homes on Pennock Island just south of Ketchikan. Check out the angle of the aluminum walkways connecting the upper docks to the lower docks. The tidal fluctuations in Ketchikan are pretty significant, to the docks need ALOT of flexibility. This morning we're pretty much at low tide, or awfully close to it!
Our first ever glimpse of Ketchikan, approaching form the south. HAL's Ryndam in port ahead of us - curses!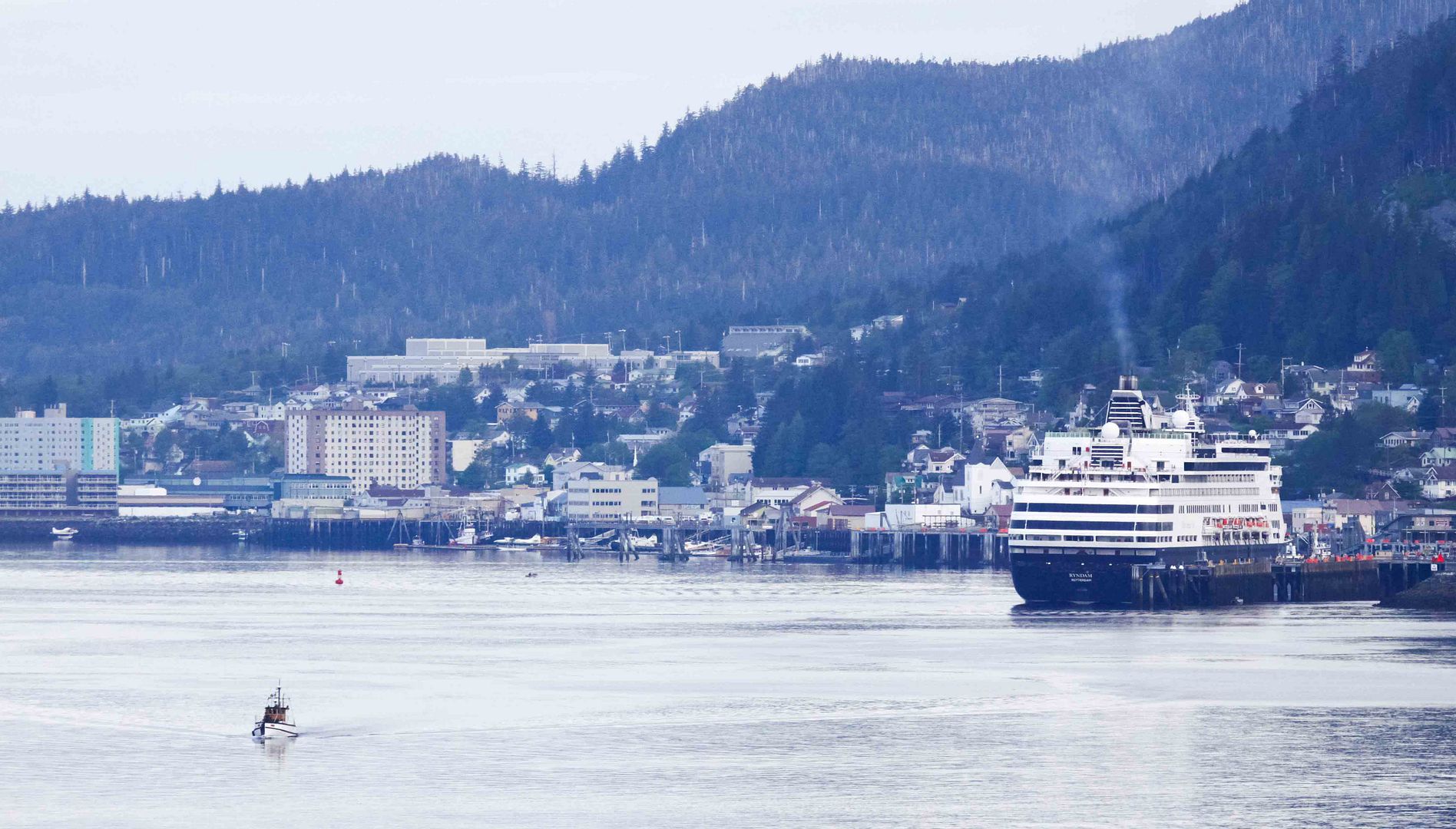 One of the many unusual and cool fishing boats we encountered along the way - looks like they're flat lining for a little top water salmon action!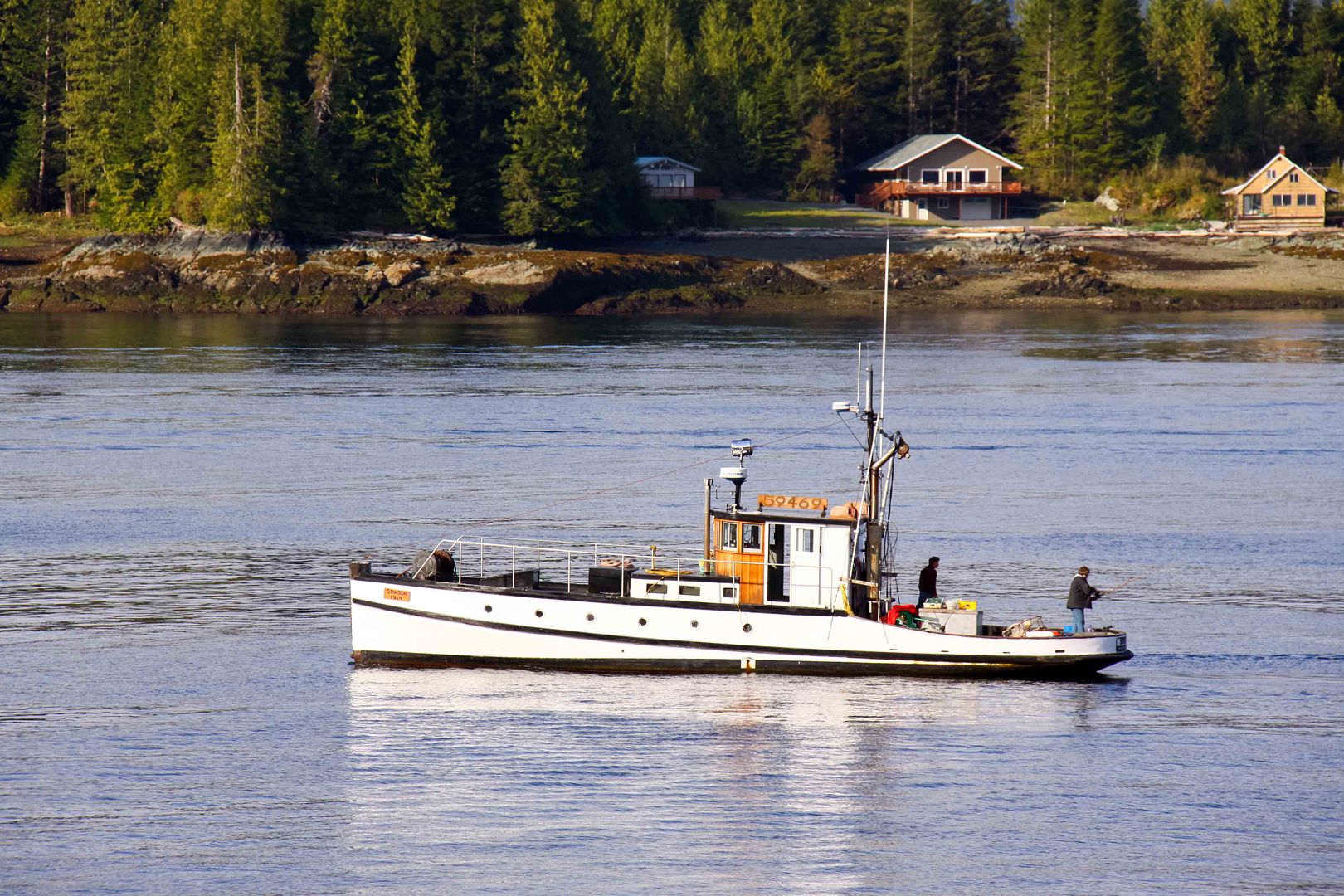 Just feet from shore, we step out of the debarkation area and onto the Berth #3 dock, getting a great look at part of the small boat harbor slips next to Berth #3 - and the beautiful weather to start our day!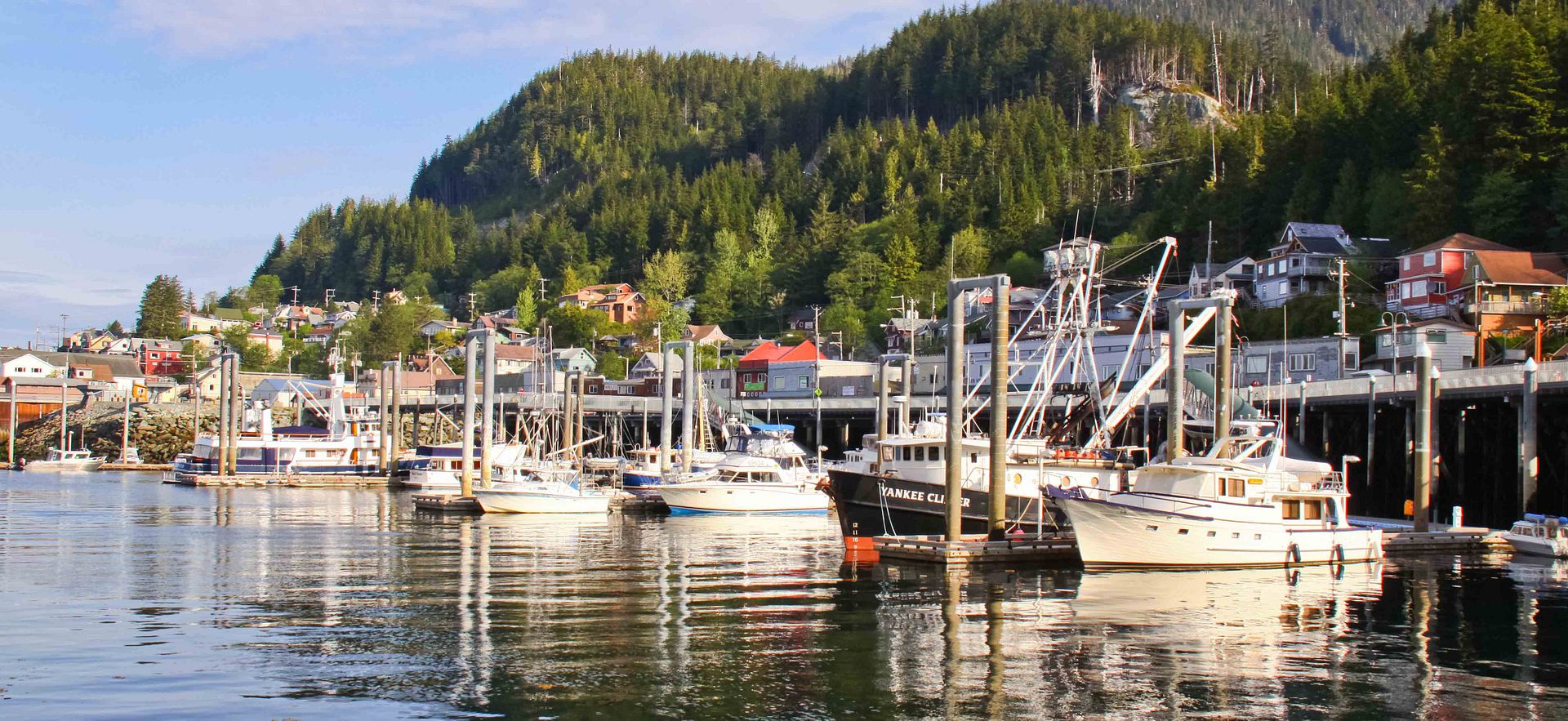 We hurried our way towards solid ground, eager to make it to the Ketchikan Rain Gauge, our assigned meeting location to meet Shona from Island Wings for the short trip to their office.
L.J.
Expand Signature
Collapse Signature
L.J. and Bev
2016 - Aug Millennium - Alaska 4.0!
2015 -
Alaska 3.0!!!
- Two week land tour, 2013 Oct
Jewel of the Seas
- Southern, 2012 July
Radiance of the Seas
-
ALASKA 2.0!!,
2011 May
Serenade of the Seas
- Southern, 2010 March
Carnival Dream
- Western, 2009 May
Radiance of the Seas
-
ALASKA!,
2008 April
Adventure of the Seas
- Southern, 2007 April
Mariner of the Seas
- Eastern, 2006 May
Mariner of the Seas
- Western, 2005 March
Voyager of the Seas
- Eastern