Posted May 8th, 2013, 02:18 PM
Last edited by crusinmama06; May 8th, 2013 at
02:19 PM
I am currently onboard the Breakaway - waiting for the christening ceremony to take place from my "assigned viewing location" outside Sheehan's
I have so much to tell you already! Now if I can just get these photos to load! I grabbed the Splash Academy Bermuda pages for ALL ages so when I get back on Friday I have some scanning to do.
So we arrive to the terminal at 10:30 after a little bit of traffic and there she is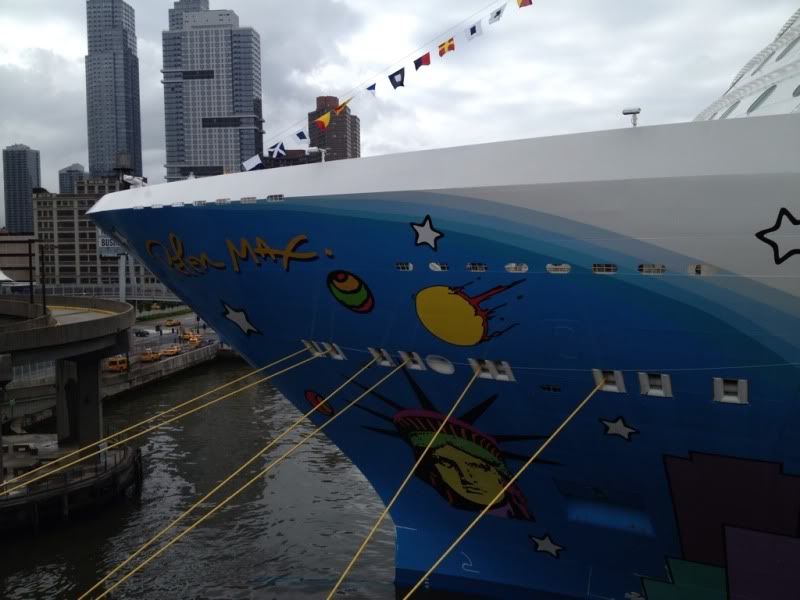 Squidward and the gang are a little wet today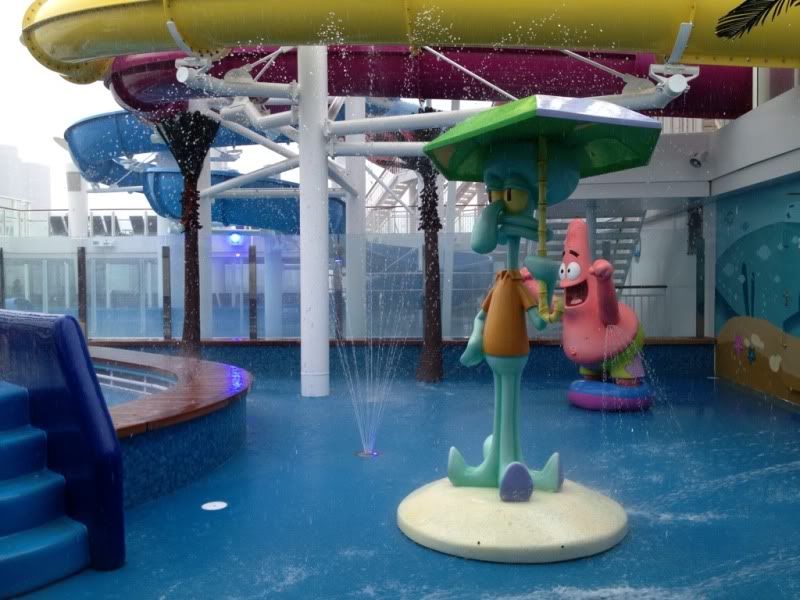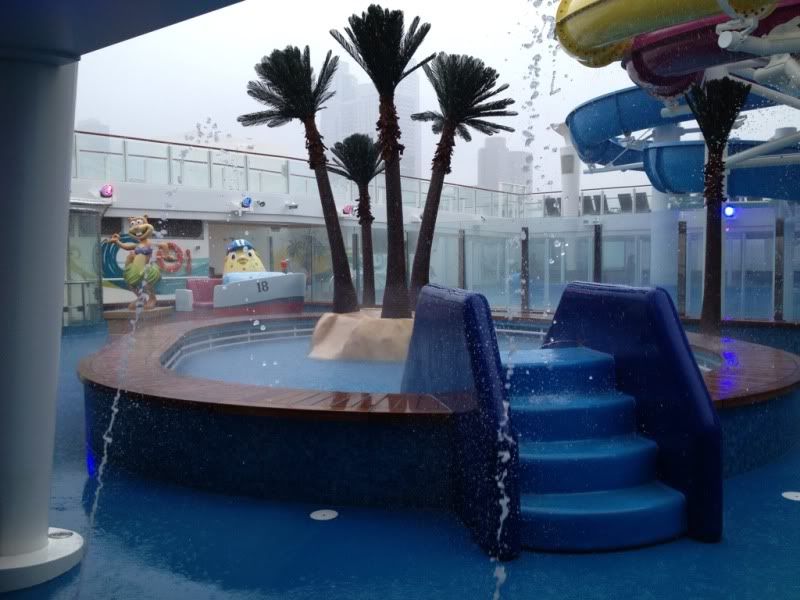 We immediately head to the spa to make sure we have a warm, dry place to relax ($29 per day)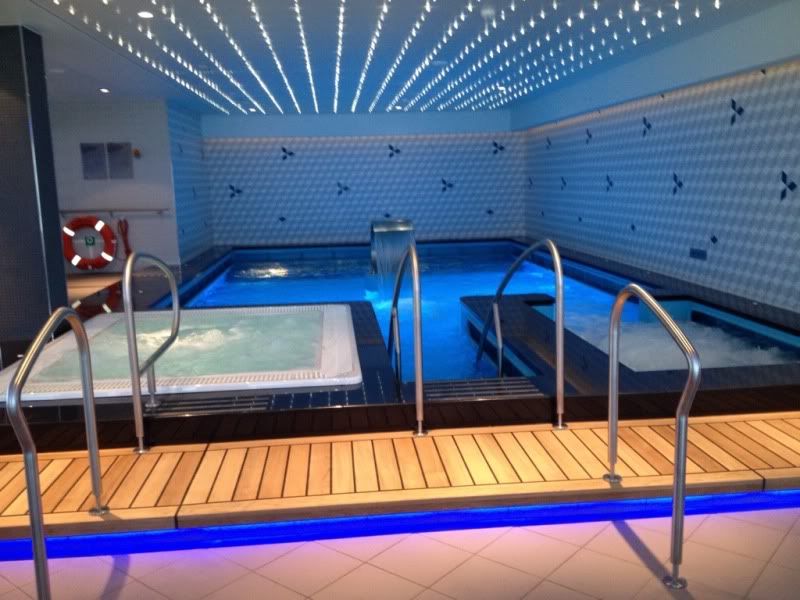 We then grab our dining and entertainment at the electronic touch screens on the wall by the elevators. Sad to say - by 11:45 am many of our specialty dining choices are already gone.
We were able to grab Cagney's and laCucina. And Rock of Ages (not family friendly - more on that later).
More to come - the christening is about to start.....
Expand Signature
Collapse Signature
Michele
RCI Enchantment of the Seas 05/20/16
RCI Anthem of the Seas 11/8/2015
RCI Allure of the Seas 5/4/14
Norwegian Getaway PreInaugural 1/27/14
NCL Breakaway PreInaugural 5/8/13
NCL EPIC 11/24/12 - Ewes Baby!
RCI Enchantment 8/3/12 - Addicted to BERMUDA!
NCL Gem 10/2/11 - Back to Bermuda!
RCI Enchantment of the Seas 5/28/11 - Bermuda
RCI Grandeur of the Seas 9/11/10
Carnival Triumph 6/7/09
RCI Independence of the Seas 2/1/09
Disney Wonder 09/11/08
Carnival Sensation 08/07
RCI Freedom of the Seas 5/07
Carnival Elation 11/06
Disney Magic 2/05
NCL Norway 6/02
RCI Sovereign of the Seas 9/98
RCI Sovereign of the Seas 9/97
Kids club schedules and children's menus including RCCL Adventure Ocean, Camp Carnival,
Disney, NCL, Princess, HAL and Celebrity posted here....
http://photobucket.com/cruisekidpages