Posted October 14th, 2015, 10:42 AM
Last edited by Radio; October 14th, 2015 at
10:45 AM
Hello everyone . . . Welcome to the start of
"LIVE" from Norwegian Getaway
. I will be boarding Amtrak AutoTrain tomorrow. My train leaves in the afternoon and I should arrive in Sanford, FL on Friday morning. I will drive down to Miami (4-5hrs) where I will have my pre cruise hotel stay. On Saturday October 16th I will board the magnificent Norwegian Getaway.
It has been a long time since I have posted
"LIVE"
(Quantum of the Seas Jan 2015 can be viewed
HERE
, so I am really itching to provide some details on Norwegian Getaway and my voyage.
My goal is really to provide a day by day report on ship life for 7 nights. My plan is to include photos and commentary each day on the ship public areas, dining, entertainment and port of call highlights.
The internet speed and bandwidth will play a big roll, as I have been reading some sour reviews on internet connectivity. Norwegian Getaway will not have the lightning fast speeds as Quantum did in January.
The itinerary should be very nice, as we are scheduled to visit St. Thomas, USVI and Road Town, Tortola BVI. We will finish up stopping in Nassau for a few hours. I am hoping for no diversions as I really want to visit beautiful St. Thomas.
I am looking forward to seeing several ships during this voyage. I should be able to see Norwegian Star, Carnival Glory, Carnival Victory, P&O Arcadia, and Carnival Breeze.
The weather for this sailing should be pleasant. It will be nice to have some sun and clear skies for a few days. Caribbean weather as you know is never guaranteed and I am sure there may be a shower or two during the next seven nights. The warmer temperatures will be nice enough though . . . rain or shine.
I will be leaving tomorrow morning for my short drive to Lorton, VA where I will board AutoTrain around 2. AutoTrain is scheduled to leave by 4PM and head south 995 miles to Sanford, FL. (20 miles north of Orlando)
My next 10 nights should be fun, so sit back and grab a coffee and enjoy Norwegian Getaway.
Radio
Norwegian Getaway approaches the Port of Miami
Image Courtesy of Norwegian Cruise Line ©
Norwegian Getaway

Image Courtesy of Norwegian Cruise Line ©
Norwegian Getaway Itinerary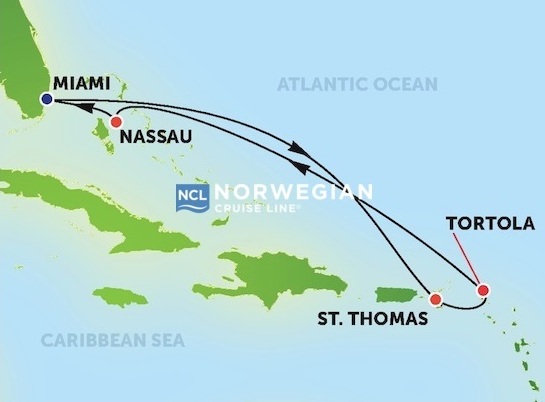 Image Courtesy of Norwegian Cruise Line ©
AutoTrain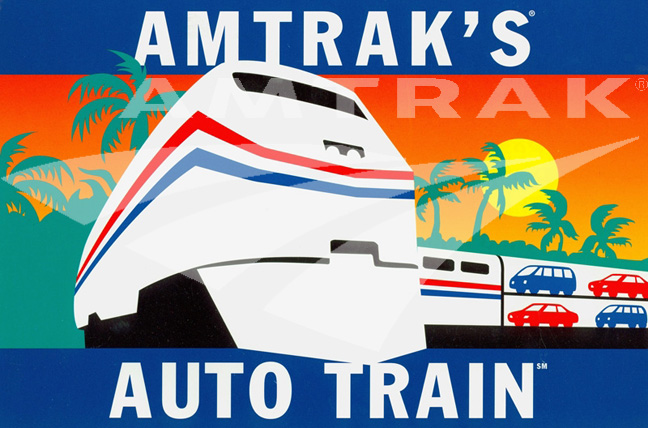 Image Courtesy of ©2015 National Railroad Passenger Corporation
.
Expand Signature
Collapse Signature