Posted May 20th, 2011, 07:46 AM
Last edited by Radio; May 20th, 2011 at
07:48 AM
Hello everyone ! Welcome to "LIVE" from Allure of the Seas !
Yes, I know it is a little early, but today is the day that I begin my journey. I will head down to Lorton, VA to board the AutoTrain today.We then have a 995 mile trip down to Sanford, FLL where I will arrive tomorrow morning. (I should be able to post from AutoTrain).
I will have a 4 Hour drive down to the Hyatt Pier 66, where I will spend my pre cruise night before I board the Allure of the Seas on Sunday Morning. The forecast for this weekend in South Florida is nice with sunny skies, and warm temps (88F)
For those of you who are new to Cruise Critic. . . This will be more than a Cruise Ship trip report. Many of you who are aware of my "LIVE" reports know that I will be posting daily comments and reports on the Allure of the Seas, with daily photos of the public areas, lounges, and events. I will try to get some photos of all of the Entertainment, Sports, and some "Behind the Scenes" images as well.
There will also be comments and photos of the ports of call during the week. I am hoping that my Internet connection will be reliable, as I will require a stable connection to post photos throughout the week. I try to post at least 12 -18 photos per day of what's happening on board, and in the ports.(Once I board the Ship)
I will be on the Western Caribbean Itinerary this week, and we will visit Labadee,Haiti - Falmouth, Jamaica and Cozumel. I am really looking forward to visiting Falmouth, since the port has recently opened. . . I want to see what is officially opened there.
I know that I started my "LIVE" post a little early, but I couldn't wait to start another post, and another Cruise. I really enjoy offering day to day commentary, and I am very happy to be sailing on Allure of the Seas. . . I sailed on Oasis of the Seas in January 2011 and I had a great time.
I think this will be a fun cruise, so sit back relax, and enjoy the ride. . . .    
Radio
Allure of the Seas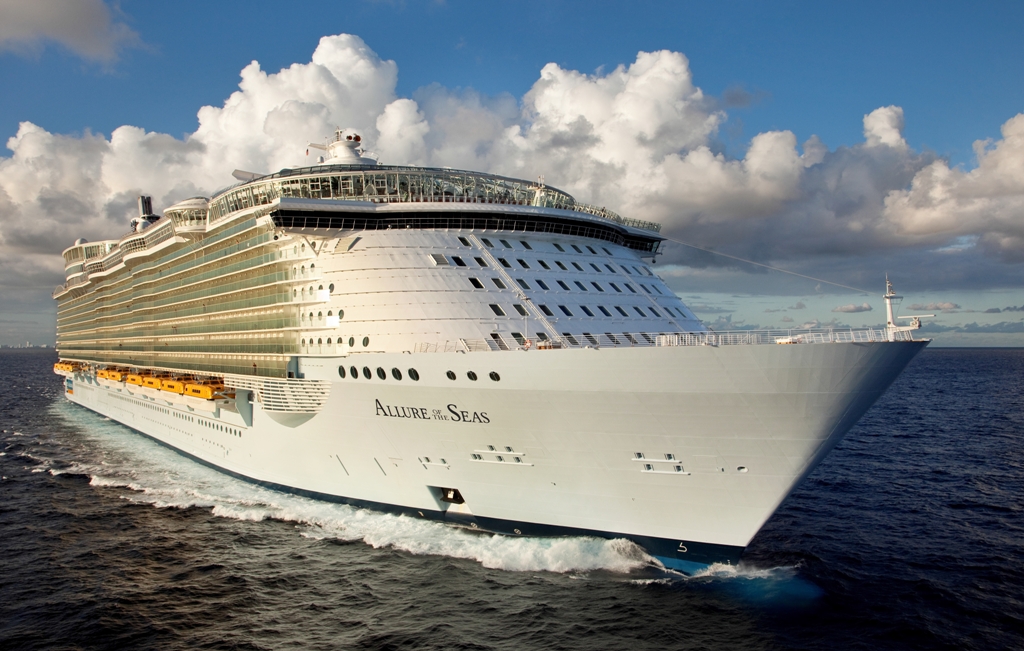 Image Courtesy of Royal Caribbean Cruises LTD









Image Courtesy of Royal Caribbean Cruises LTD


.
Expand Signature
Collapse Signature