Posted March 28th, 2012, 12:29 PM
Last edited by Radio; March 28th, 2012 at
12:38 PM
Hello everyone. . . I am very happy to say that tomorrow I will be driving to Cape Liberty Cruise Port in Bayonne, NJ for a 12 Night sailing onboard Celebrity Silhouette.
It has been a couple of years since I sailed with Celebrity (Mercury –Jan 2010). I have read some excellent review about the Silhouette, and will be able to experience her first hand over the next 12 nights.
My last "LIVE" report from Mercury can be found
HERE
I do "LIVE" posts most often over on the Royal Caribbean boards, so many of you may not be aware of my style of reporting. . . I will provide daily comments and trip reports of my day to day "Ship Life" over the next several days.
I will also post "LIVE" pics daily (as long as I am able to maintain a valid wireless connection) of the Ship and public rooms. I will try to show a few photos from each of the port days (M-F). During this trip we will have 3 days at sea on our way to the Caribbean, but Monday through Friday we will visit a different port each day.(Saint Thomas-USVI, St Kitts, St John, St Lucia, and St Maarten) We will then spend 3 days more at sea while we head back to Cape Liberty.
Celebrity Silhouette was launched in the summer of 2011 and has been sailing from Cape Liberty for several months, but in April she will do a transatlantic cruise to Italy where she will home port through December when she sails back to Fort Lauderdale for the winter.
The forecast for tomorrow is partly cloudy, with a high of 56F. The temperature should increase daily for the next several days while we approach the Caribbean. . .
I plan to arrive in Bayonne by around 11AM tomorrow morning and I should be boarding before noon. I will be like a kid in a candy store, as I am very excited to sail this new class of ship.
This should be a fun cruise, so sit back have a cup of coffee (I will be consuming a little Starbucks myself), and join me for a fun and relaxing cruise aboard Celebrity Silhouette.
Thanks for tuning in !
Radio
Celebrity Silhouette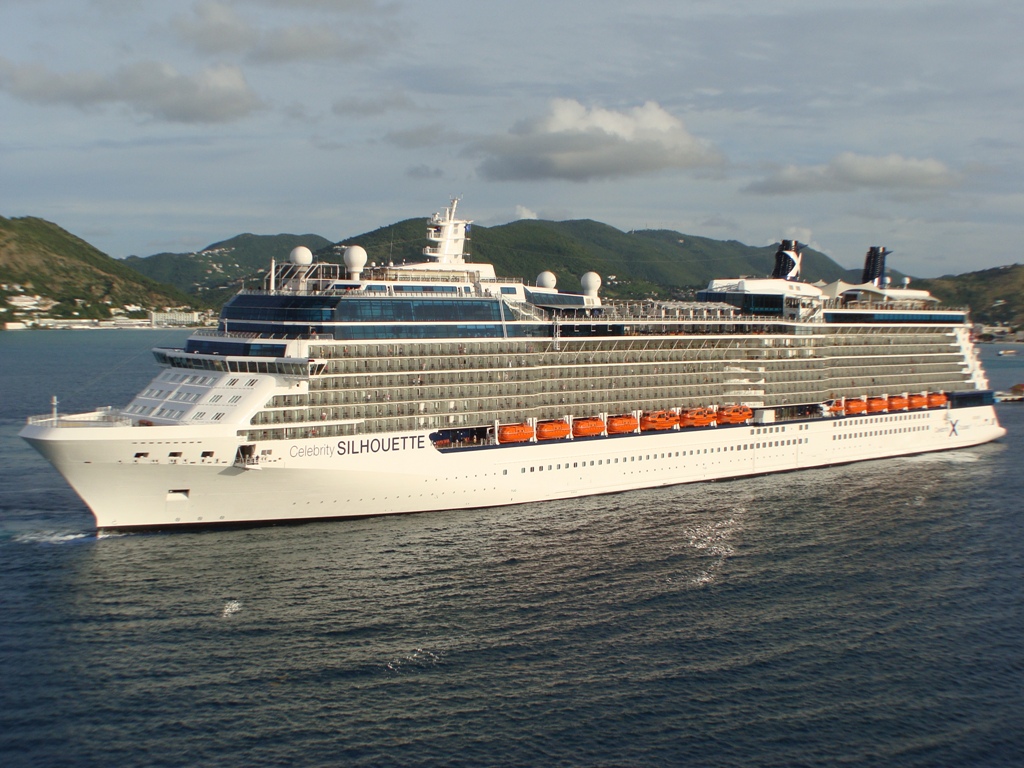 This photo was taken by me while in St Maarten on Explorer of the Seas in Nov 2011
.
.
Expand Signature
Collapse Signature